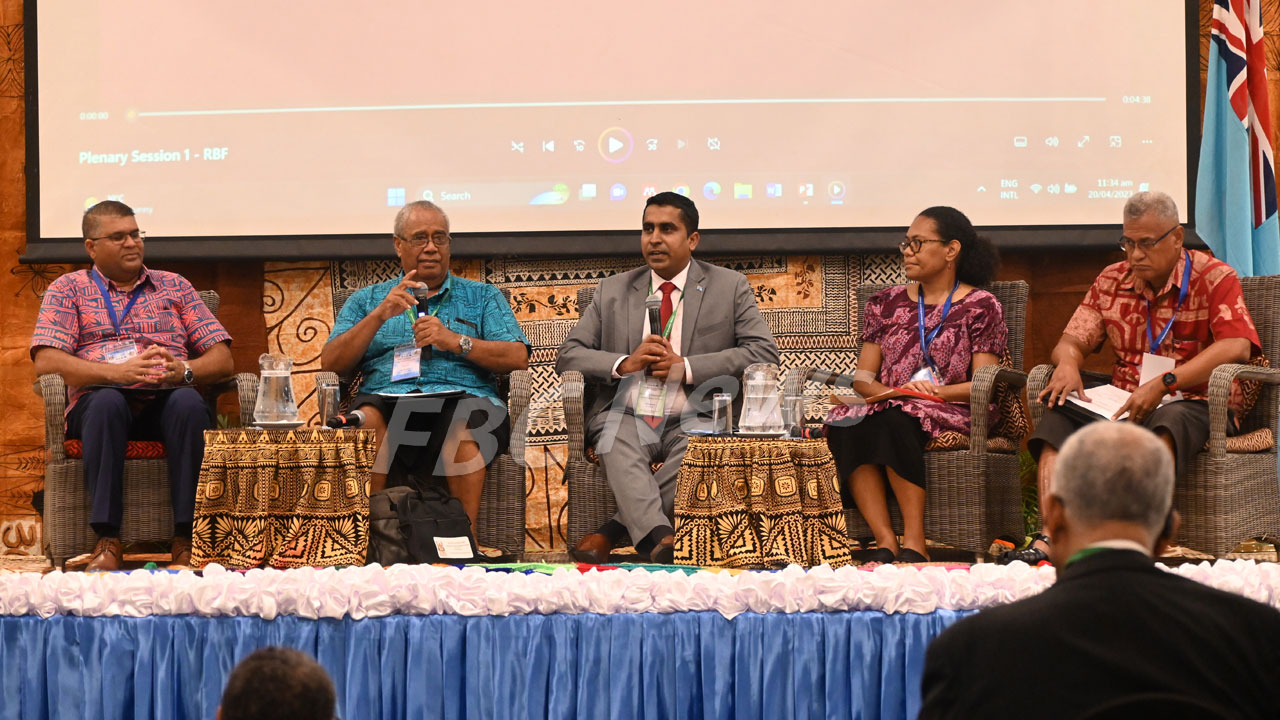 Permanent Secretary for Finance Shiri Gounder [middle] at the 2023 National Economic Summit
The national economy will rebound to the pre-pandemic level by 2024.
Despite this, Permanent Secretary for Finance Shiri Gounder says Fiji remains at the mercy of global uncertainties that could reverse the country's post-pandemic recovery.
Speaking at the 2023 National Economic Summit in Suva this morning, Gounder says global challenges such as slow recovery post-pandemic amidst the Russian-Ukraine conflict as well as banking sector instability and tightening of global labor market looms upon Fiji's full recovery.
Article continues after advertisement
He adds emerging and developing countries are driving the global recovery while advanced economies like the United States, United Kingdom, Europe, Japan, Australia and New Zealand are slowing down sharply.
"The key challenge for Fiji is that unlike the previous crisis that we saw during the global financial crisis and during COVID, Australia and New Zealand were generally spared from the crisis, but what we are seeing recently especially with the tightening of monetary policy in some of these neighbouring countries that we expect a major slowdown or we are seeing a major slowdown in Australia and New Zealand. As part of discussions we are going to have over the next two days, that's an important concentration for what will happen to our tourism industry and consequences for other sectors of the economy."
Gounder says global uncertainties, particularly for Fiji's key supply markets from Australia and New Zealand might see the current growth trends reversing.
He adds elevated commodity prices rising geopolitical uncertainty are other worrying trends that could disrupt global economic recovery.
Related Stories:
Economic Summit new way forward: Prasad
Full recovery in tourism expected
WAF's long term vision to be discussed
Key discussions to transform economy
We will still make submission: Seruiratu
Supply network to be discussed during summit
We need to ease the burden: PM
Health issues fail to deter PM
i-Taukei issues placement on NES concerns SODELPA