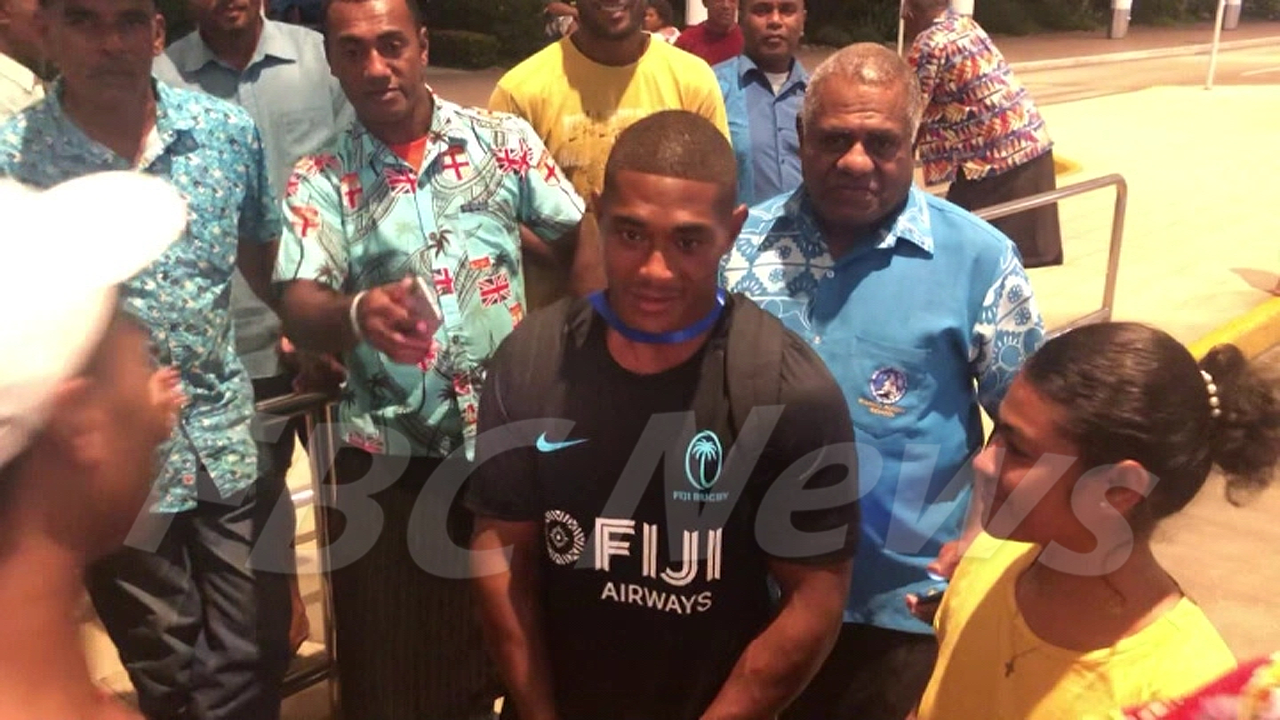 New Fiji 7s rep Rokoua Rasaku with his family and fans
New Fiji 7s rep Rokoua Rasaku will soon be a household name and he's expected to light up the LA 7s this weekend.
The Army winger has been a familiar name in the local 7s scene for the last three years and now he'll get his big break.
Just last month he mesmerized many at the Coral Coast 7s and before the team left for LA a few days ago, he was mobbed by fans at the Nadi International Airport, something he'll need to get used to.
Article continues after advertisement
He says there's always a reward for hard work.
"My prayers have been answered and that's why I'm over the moon about my selection knowing this is something I have been working on for some time."
Just like Ponipate Loganimasi, Rasaku is also on his first overseas trip.
Rasaku adds the team's ultimate goal hasn't change.
"This is a challenging journey because we're trying to qualify for the 2024 Olympic Games and I'll try my best to help Fiji finish in the top 4 of the Series, and also utilize my God given talent."
The national side is pooled with Japan, Kenya and Australia at the LA 7s.
They'll face Japan at 7.05am before taking on Kenya at 10.18am and Australia at 2.05pm on Sunday.
Related Stories:
Loganimasi's special first flight
Fiji 7s remain positive ahead of LA 7s
Team will need to perform says Gollings