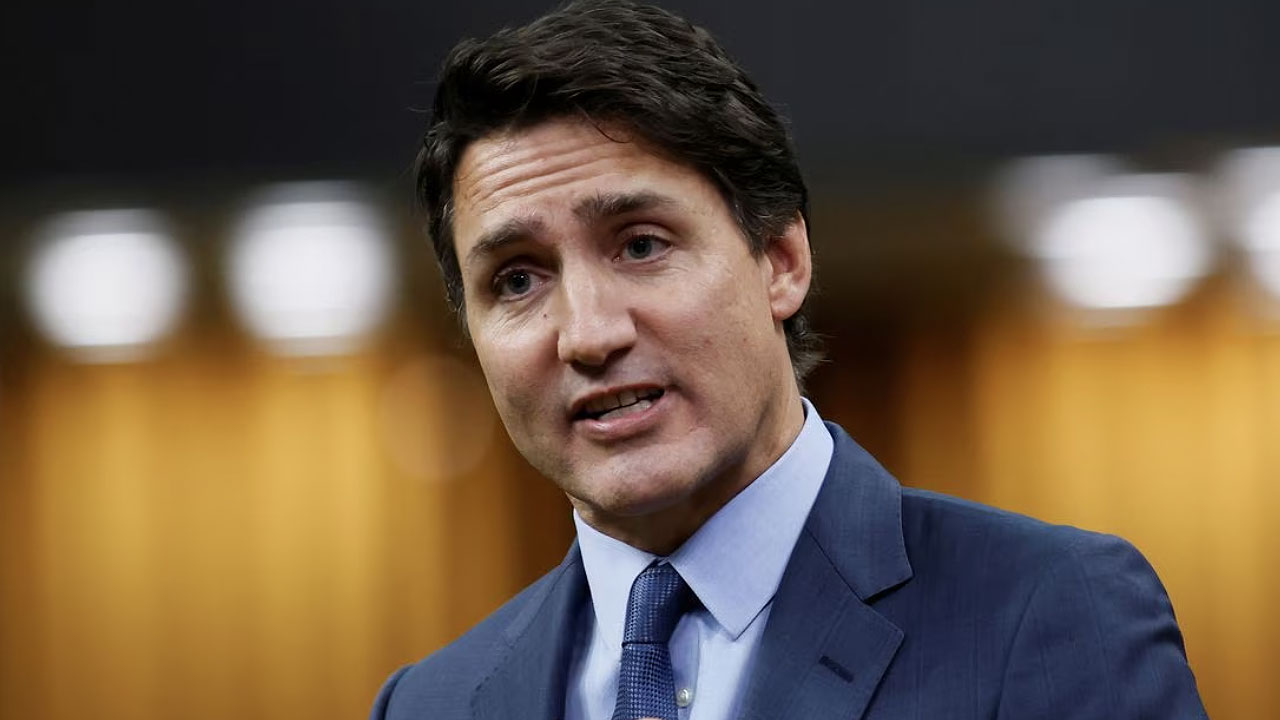 [Source: Reuters]
Canada is not trying to provoke India by suggesting it was linked to the murder of a Sikh separatist leader, but wants New Delhi to address the issue properly, Prime Minister Justin Trudeau said on Tuesday.
Trudeau announced on Monday that Canadian intelligence agencies were actively pursuing credible allegations tying New Delhi's agents to the shooting of Hardeep Singh Nijjar, 45, in British Columbia in June, in a rare such attack on the world's largest democracy.
India quickly dismissed the assertion as absurd, and said it was expelling a Canadian diplomat, further worsening already poor diplomatic relations between the two G20 members.
Article continues after advertisement
In the wake of India's denial, Trudeau was pressured by the Conservative opposition to go public with the evidence he had.
Trudeau said on Tuesday that Ottawa decided to speak now because "we wanted to make sure that we had a solid grounding in understanding what was going on … we wanted to make sure we were taking the time to talk with our allies."
He told reporters that the case had far-reaching consequences in international law.
The affair has derailed protracted talks on a potential bilateral trade deal.
A source familiar with the situation said Canada's decisions on Sept. 1 to pause the talks and on Sept. 15 to postpone a major trade mission set for next month, had been directly linked to concerns over the murder.
The source spoke on the grounds they not be identified, since they were not authorised to speak to reporters.
Canadian officials have so far declined to say why they believe India could be linked to Nijjar's murder.
The evidence "will all be shared in due course", said a senior Canadian government source, who requested anonymity given the sensitivity of the situation.
Canada has worked very closely with the U.S., including on Trudeau's statement on Monday about his country's concerns over the killing, said the government source.
Nijjar's son Balraj, 21, said on Tuesday he had always suspected India was behind the killing, the Canadian Broadcasting Corp reported.
Sikh and Muslim organizations welcomed Trudeau's remarks and called on his government to take swift action, including protecting Sikhs in Canada under threat and preventing Indian nationals tied to intelligence forces or human rights abuses from entering Canada, among other immediate steps.
The National Council of Canadian Muslims chief executive, Stephen Brown, speaking alongside Singh, added: "This assassination was an attack on all of us as Canadians. This is why we must take action."
New Delhi, which urged Ottawa to act against anti-Indian elements, has long been unhappy over Sikh separatist activity in Canada.
Nijjar supported creating a Sikh homeland in the form of an independent, so-called state of Khalistan in India's northern state of Punjab, the birthplace of the Sikh religion, which borders Pakistan. India designated him as a "terrorist" in 2020.
Canada has the largest population of Sikhs outside Punjab, with about 770,000 people reporting Sikhism as their religion in the 2021 census.
India has been particularly sensitive to Sikh protesters in Canada, with some Indian analysts saying Ottawa does not stop them because Sikhs are a politically influential group
The U.S. and Australia expressed "deep concern" over Canada's accusations. U.S. authorities have urged India to cooperate with the investigation, a senior State Department official told reporters at a news briefing on Tuesday.
Canada and India have been trying to boost low levels of bilateral trade, which in 2022 amounted to just C$13.7 billion ($10.2 billion) out of Canada's total of C$1.52 trillion. Both sides have announced they are freezing the talks.
Britain, meanwhile, said it would continue trade talks with India despite the allegations.