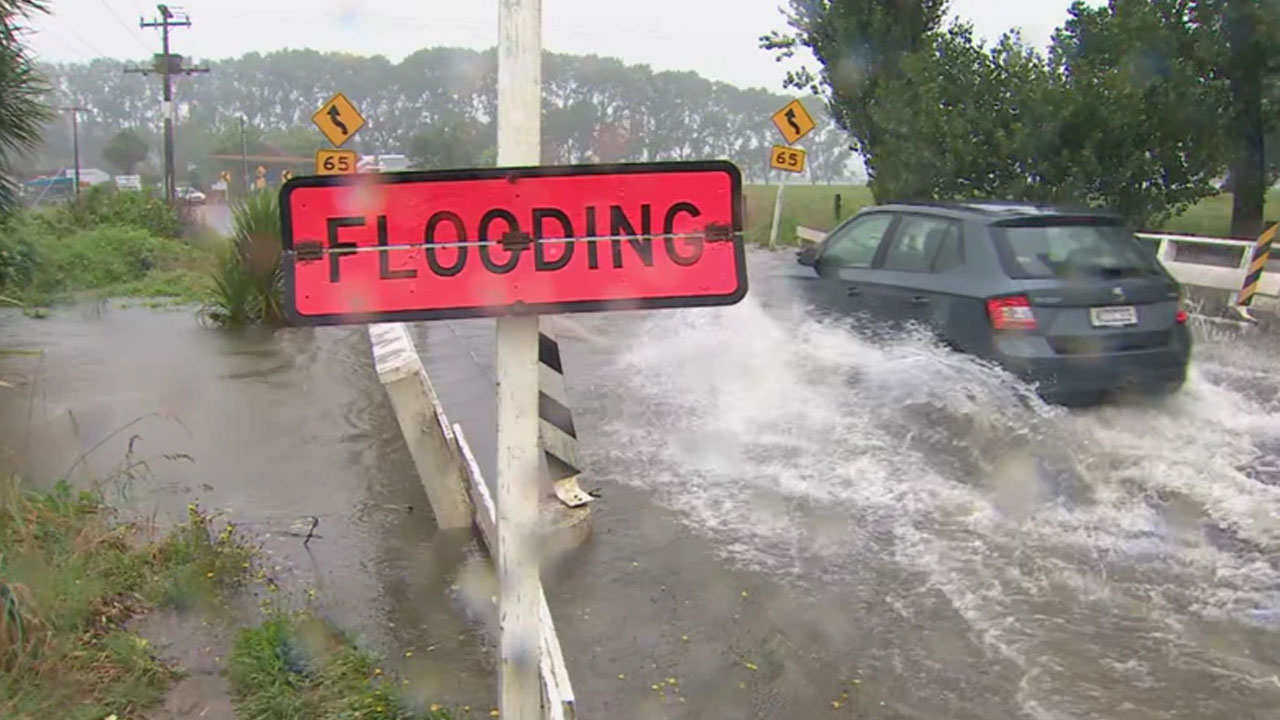 Flooding in Coromandel's Tairua this morning. [Source: 1News]
Heavy rain is causing flooding and road closures in Coromandel today, with "much more on the way".
The area is under an orange heavy rain warning until 12pm tomorrow. MetService warns: "Heavy rain may cause streams and rivers to rise rapidly. Surface flooding and slips are also possible and driving conditions may be hazardous."
A strong wind watch is also in place for Coromandel until 3 pm today.
Article continues after advertisement
The rain has already lead to road closures, with State Highway 25 closed in two places; east of Coromandel town and west of Te Rerenga due to a slip, and south of Whitianga between Wade Rd and the 309 Rd due to flooding.
Hikuai Settlement Rd and Wentworth Valley are closed due to flooding, and the 309 Rd is closed at the Coromandel town end – although it is expected to be reopened by 2pm.
"The worst is over for Northland but Coromandel and Bay of Plenty have much more on the way," MetService tweeted this morning, advising people to stay up-to-date with the latest forecasts on its website.
NIWA said 48-hour rainfall totals may approach or exceed 200mm for some locations in the Coromandel and northwest Bay of Plenty, especially over the ranges.