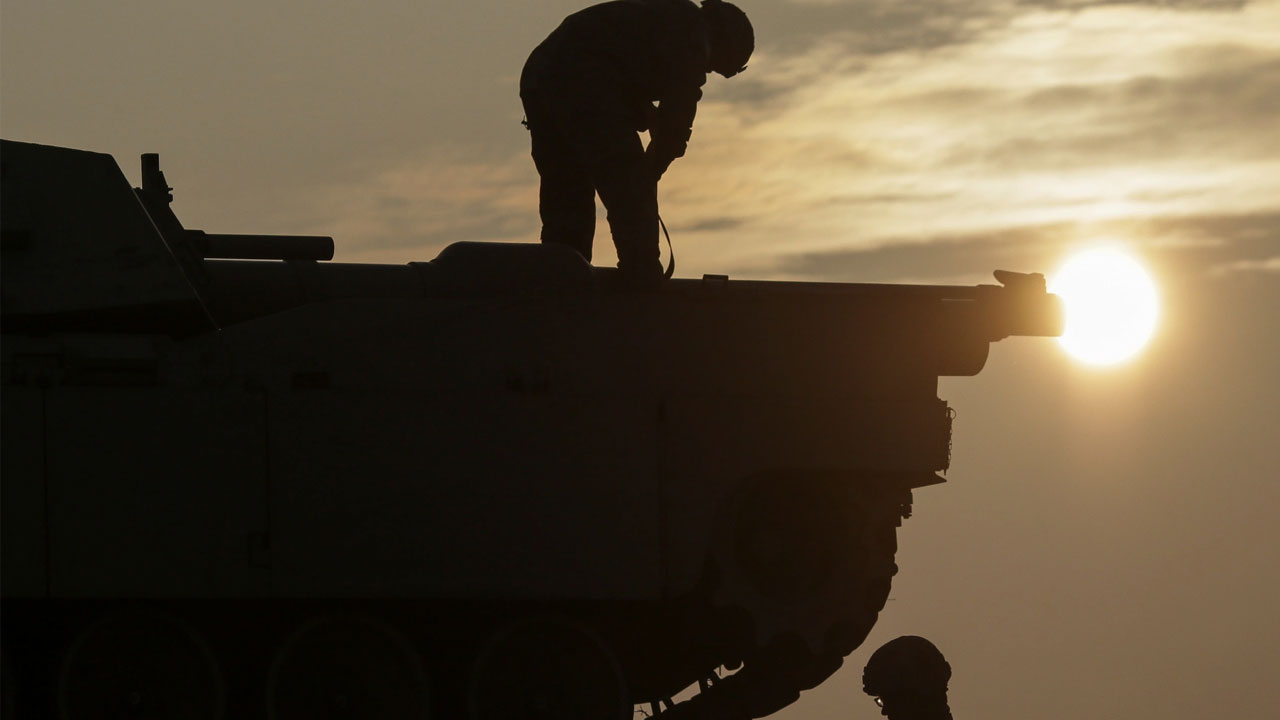 [Source: Aljazeera]
Russia says the delivery of NATO battle tanks to Ukraine is evidence of "direct and growing" US and European involvement in the war, with one analyst suggesting supplying nations could become potential targets.
The comments come after the United States and Germany on Wednesday said they would arm Ukraine with dozens of heavy tanks in its fight against Russian forces.
Kyiv has been seeking hundreds of modern tanks to give its troops the firepower to break Russian defensive lines and reclaim occupied territory in Ukraine's south and east. Ukraine and Russia have been relying primarily on Soviet-era T-72 tanks.
Article continues after advertisement
Russia, which launched the war by invading Ukraine on February 24 last year, has increasingly portrayed the conflict as a confrontation with NATO.
Sergey Karaganov, a former adviser to Russian President Vladimir Putin, said NATO's weapons deliveries could result in possible military retaliation against the nations supplying them.
Karaganov also blamed NATO for starting the conflict in Ukraine.
Despite the vast arms supplies by the West, Karaganov predicted a Russian victory.
Experts are divided on how effective Germany's Leopard 2 and the US Abrams tanks will be against Russian forces.
Even though Leopard 2s are heavier than Soviet-designed tanks, they have a strong edge in firepower and survivability.
But he noted the promised number of Western tanks represents only the minimum Ukraine needs to repel a likely offensive by Moscow, adding that Russia has thousands of heavy armoured vehicles.
Russian military analysts were more sceptical about the NATO tanks, arguing that while Abrams proved clearly superior to older models of Soviet-built ones during the war in Iraq, newer Russian models are more closely matched. They also noted Leopard 2 tanks used by the Turkish army against the Kurds in Syria proved vulnerable to Soviet-era anti-tank weapons.
Andrei Kartapolov, a retired general who heads the defence affairs committee in the lower house of the Russian parliament, argued both Leopard 2 and Abrams are inferior to Russia's T-90, a modified version of the T-72.
The latest Russian tank, the T-14 Armata, has been manufactured only in small numbers and so far has not been used in the war.
The United Kingdom's defence ministry said in its latest intelligence update that Russia has worked to prepare a small batch of T-14s for deployment in Ukraine, but added it had engine and other problems.