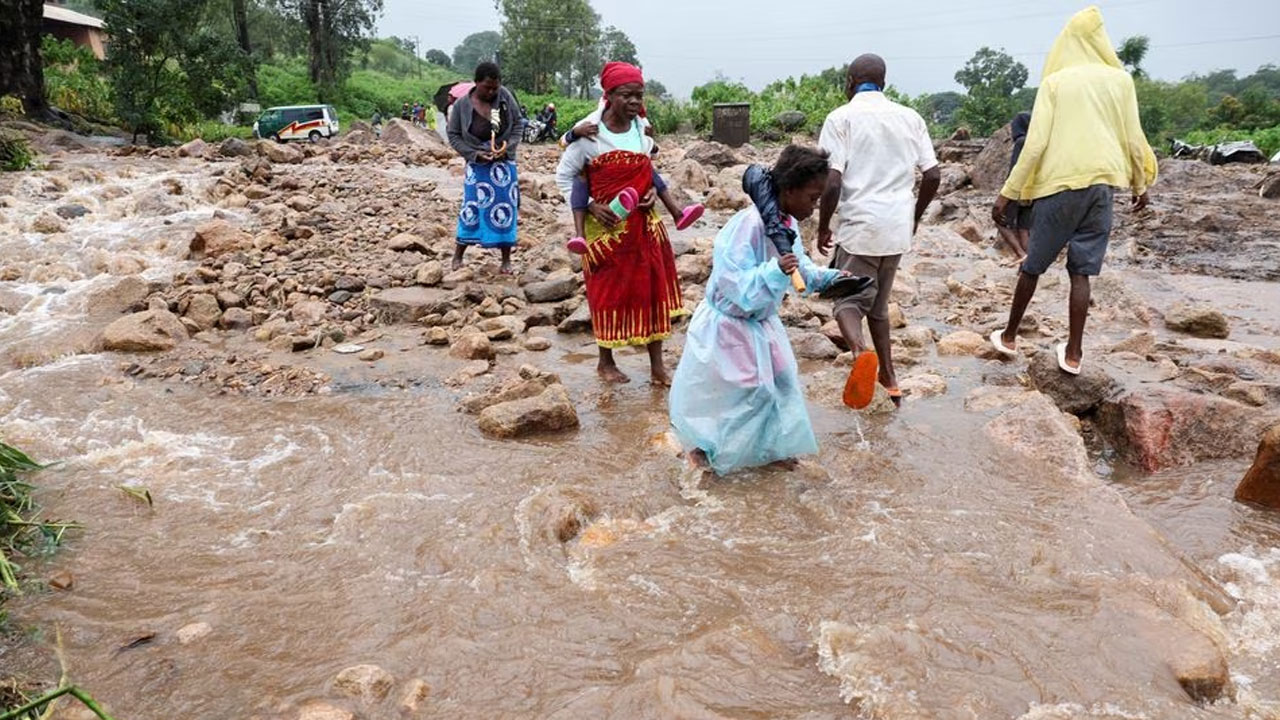 [Source: Reuters]
Malawian families gathered on Wednesday to remember and bury the victims of Tropical Cyclone Freddy.
President Lazarus Chakwera calling on the international community for support as the toll rose further.
Freddy tore through southern Africa for the second time in a month over the weekend and was still causing heavy rain on Wednesday, hampering relief efforts.
Article continues after advertisement
Malawi's disaster management department said in a statement that the death toll from the storm's second hit had risen to 225, from 190, with 707 people injured and 41 missing.
"We are using hope as our currency to encourage those that have survived that we will not leave them alone because we are trusting you, as our international neighbours to come through so Malawians can continue with that hope," the president said, adding that survivors needed clothing, food and shelter.
The UN Refugee Agency said in a statement that it was deeply concerned by the devastation and impact of the Tropical Cyclone Freddy which affected over 16,000 people across 10 districts in Malawi's southern region.
In neighbouring Mozambique, at least 21 people had died as of Tuesday, according to the disaster agency.
The overall death toll since Freddy first made landfall in February is now estimated at more than 270 in Malawi, Mozambique and Madagascar.
Malawi's army, police, the local Red Cross and other aid agencies were conducting search and rescue operations, with commercial hub Blantyre one of the areas hardest-hit.
Severe flooding and mudslides have swept away homes, broken bridges and destroyed roads. Heavy rain has continued to batter the Mozambican port of Quelimane and surrounding areas.
"Our priority now, as we take stock to what really occurred, is to search and rescue people in most devastated areas. We've rescued thousands but thousands more are still unreachable," said disaster agency spokesperson Paulo Tomas by telephone from Quelimane.