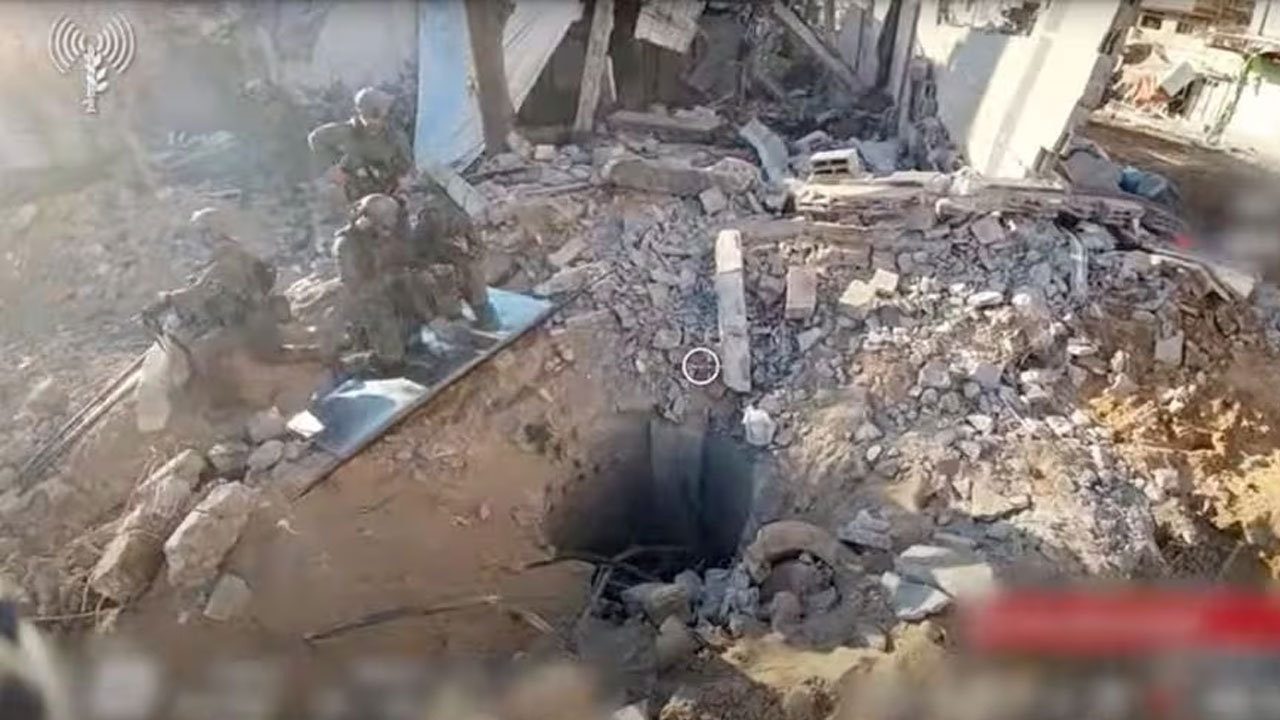 [Source: Reuters]
Israel published video of what it described as a tunnel dug by Palestinian militants under the Gaza Strip's biggest hospital, a focus of its search-and-destroy missions against Hamas in a war now in its seventh week.
While acknowledging that it has a network of hundreds of kilometres of secret tunnels, bunkers and access shafts throughout the Palestinian enclave, Hamas has denied that these are located in civilian infrastructure like hospitals.
In an update on operations in Gaza City's Al Shifa Hospital, the Israeli military said its engineers had uncovered a tunnel 10 metres deep and running 55 metres to a blast-proof door.
Article continues after advertisement
"This type of door is used by the Hamas terrorist organisation to block Israeli forces from entering the command centres and the underground assets belonging to Hamas," said a military statement accompanied by video showing a narrow passage with arched concrete roofing, ending at a grey door.
The statement did not say what was beyond the door. The tunnel had been accessed through a shaft discovered in a shed within the Shifa compound that contained munitions, it said.