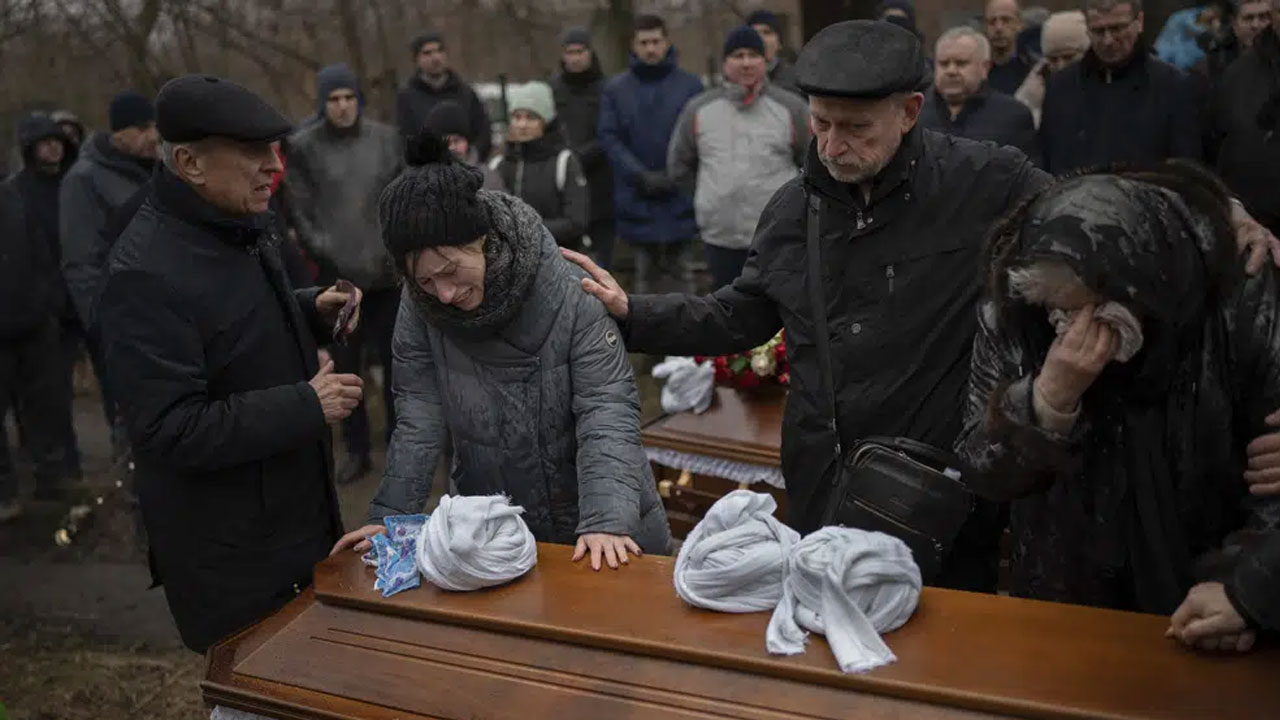 [Source: AP]
The European Union's assembly called on the member states on Thursday to back the creation of a special court to judge any war crime of aggression by Russia in Ukraine.
The nonbinding resolution was approved by a 472-19 vote with 33 abstentions in the European Parliament, and underscored the EU's willingness to make sure Moscow should be brought to justice for Russia's invasion of Ukraine.
The legislature called on the EU "to work in close cooperation with Ukraine to seek and build political support in the U.N. General Assembly and other international forums … for creating the special tribunal for the crime of aggression against Ukraine."
Article continues after advertisement
The call came despite the chief prosecutor of the International Criminal Court saying his court was capable of effectively dealing with war crimes committed in Ukraine.
Karim Khan at the time pushed back against the plan by European Commission President Ursula von der Leyen to establish such a special court.
The European Parliament said, however, that it "considers that the establishment of the special tribunal would complement the investigative efforts of the ICC and its Prosecutor, as it would focus on alleged genocide, war crimes and crimes against humanity committed in Ukraine."
The Hague-based ICC has launched an investigation into war crimes in Ukraine but can't prosecute the crime of aggression — the act of invading another country — because the Russian Federation is not a signatory to the Rome Statute, the treaty that created the court.
Since Russian President Vladimir Putin ordered the invasion of Ukraine on Feb. 24, his military forces have been accused of abuses ranging from killings in the Kyiv suburb of Bucha to deadly attacks on civilian facilities, including the March 16 bombing of a theater in Mariupol that an Associated Press investigation established likely killed close to 600 people.