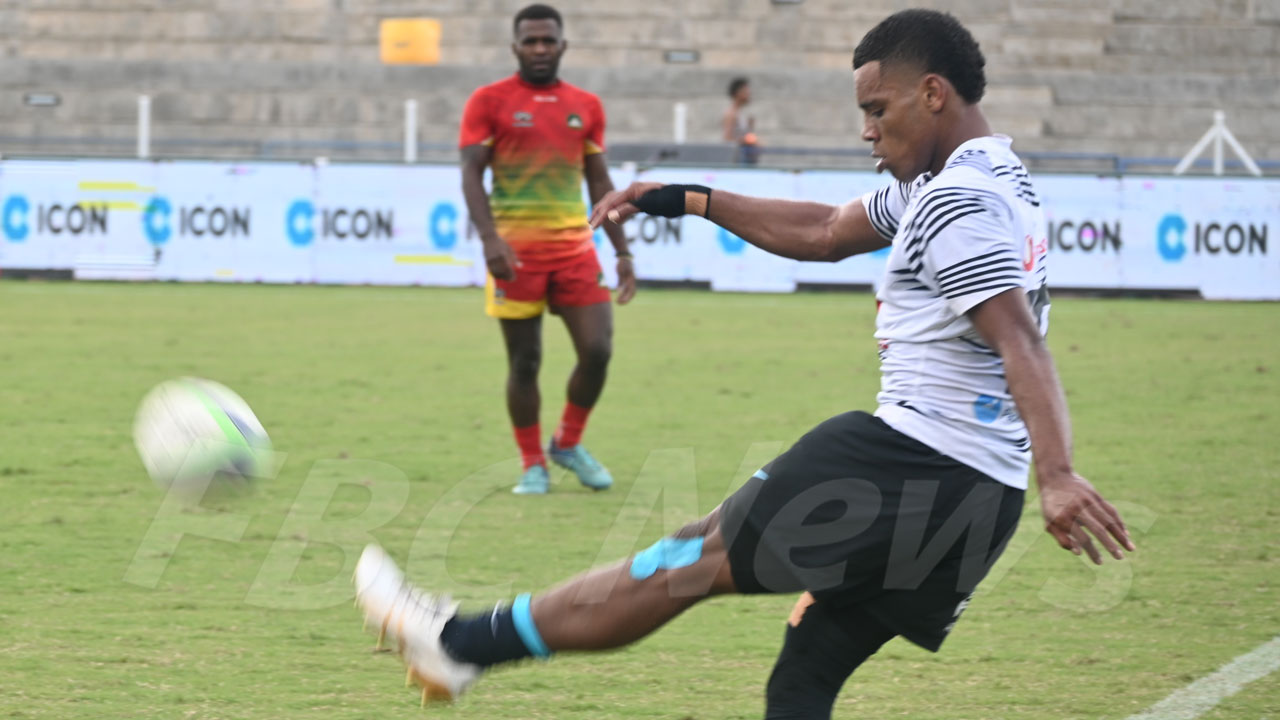 Fiji Airways men's 7s coach Ben Gollings says they are giving former star and Fijian Drua rep Napolioni Bolaca some much needed game time.
Gollings says although Bolaca is injured and needs surgery, he could still move around and play which is a positive.
He adds they're not putting him at risk.
Article continues after advertisement
He's got no ligaments left on his knee. You're not necessarily putting him at risk but the idea is the risk is partly due that other parts of his body could break down. While we were training last year that's what was happening with Naps, he was tweaking his hamstring so my ultimate is player welfare hence why I wanted the surgery to be done eight months ago."
Gollings adds Bolaca has been participating for other teams in previous tournaments while carrying his ACL injury and they want to see how he performs in a physical event like the 47th Fiji Bitter Marist 7s.
"We all know what he is capable of, he is a fantastic rugby player. It's not just about what he can do with the ball in his hands but he's probably one of the most vocal people I've ever come across which is what we need to develop in the team. He's been playing well out there now and if we can utilize him for three to four minutes a game, it may be a bonus to us."
The Englishman says the original plan eight months ago was for Bolaca to focus on getting the surgery and if that had happen, he would be part of the national team now heading into the Olympics in Paris next year.
Bolaca has been impressive so far for Fiji in the Marist 7s.