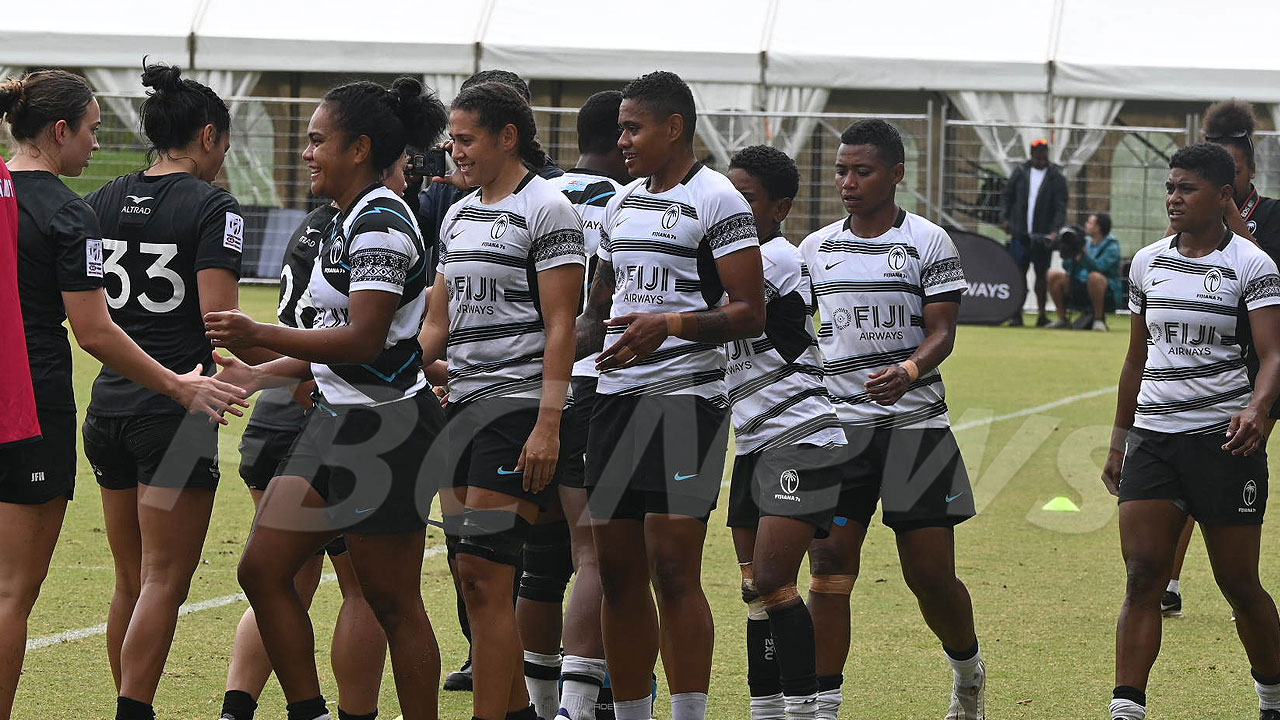 The Fijiana 7s team greeting the Silver Ferns players after their match
The Fiji Airways Mini 7s tournament has started today at Albert Park in Suva, and Fijiana 7s coach Saiasi Fuli is using it as an opportunity to test his players.
In the first match of the day, his team lost 5-22 to the Black Ferns.
Fuli is rotating his squad of 31 players throughout the two-day tournament to give his new players more exposure.
Article continues after advertisement
He believes that this will benefit the entire team in the long run.
"We just started three weeks ago and it's good to play some rugby. It's good that our first game is against the top team New Zealand then France and Australia. Coming back from a two-and-a-half-month break, this is a good platform for us to play rugby."
Fuli adds this tournament will enable him to fully gauge his players and select those who are ready for national duties.
This tournament is also a launch pad for Fijiana as they look towards the Oceania 7s and Pacific Games in November.
Meanwhile, in the second Mini match this morning, France defeated Australia 28-12.