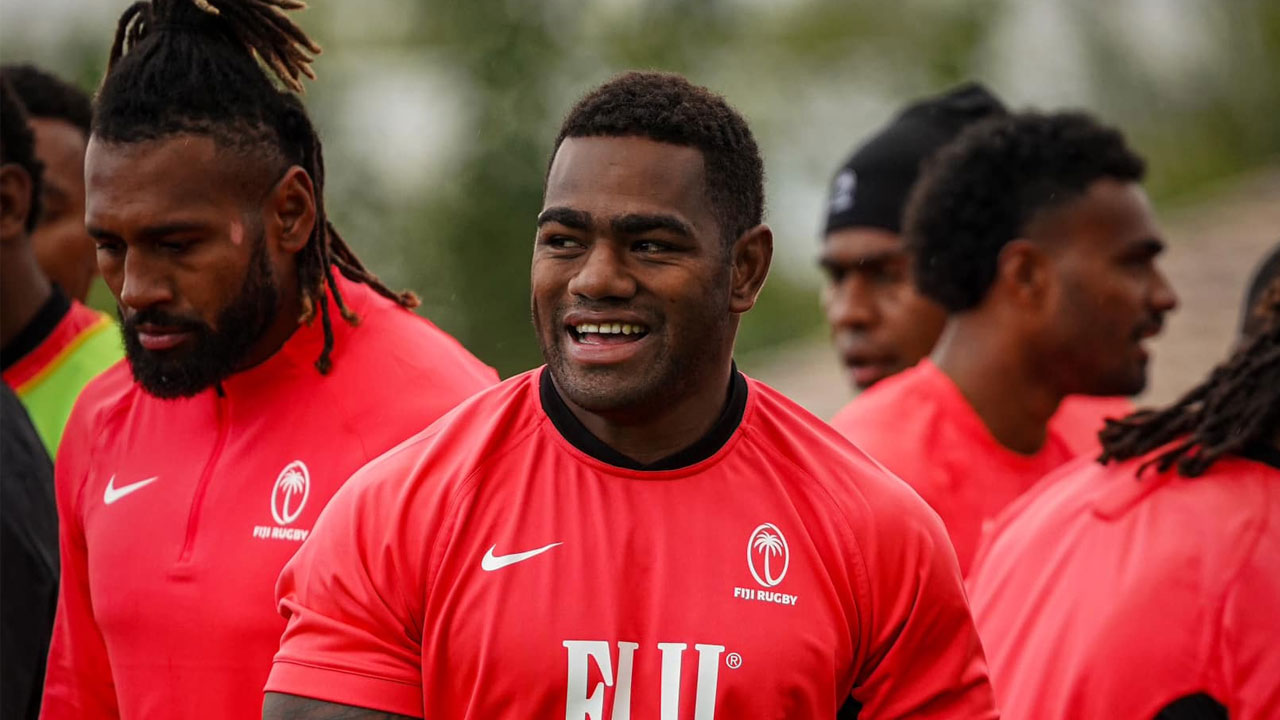 Flying Fijians inside center Josua Tuisova [front] [Source: Fiji Rugby/Facebook]
The Fiji Water Flying Fijians have not booked their Rugby World Cup quarter-final spot and the players are aware of this.
Despite Wales's 40-6 win over Australia today which did Fiji and their hopes of making the last eight a favor, the national side still has to get the job done.
Flying Fijians inside center Josua Tuisova says Georgia is a good side.
Article continues after advertisement
He adds both Portugal and Georgia are now very competitive.
"They're both good teams and we don't take them lightly, this week is Georgia and I've played some of the players playing for Georgia, we treat this game as a final for us and try to win this game."
Tuisova is expected to make the match-day 23 against Georgia when the team is named on Friday.
Tomorrow is a rest day for the side before resuming their training on Wednesday.
Fiji faces Georgia at 3.45am on Sunday.