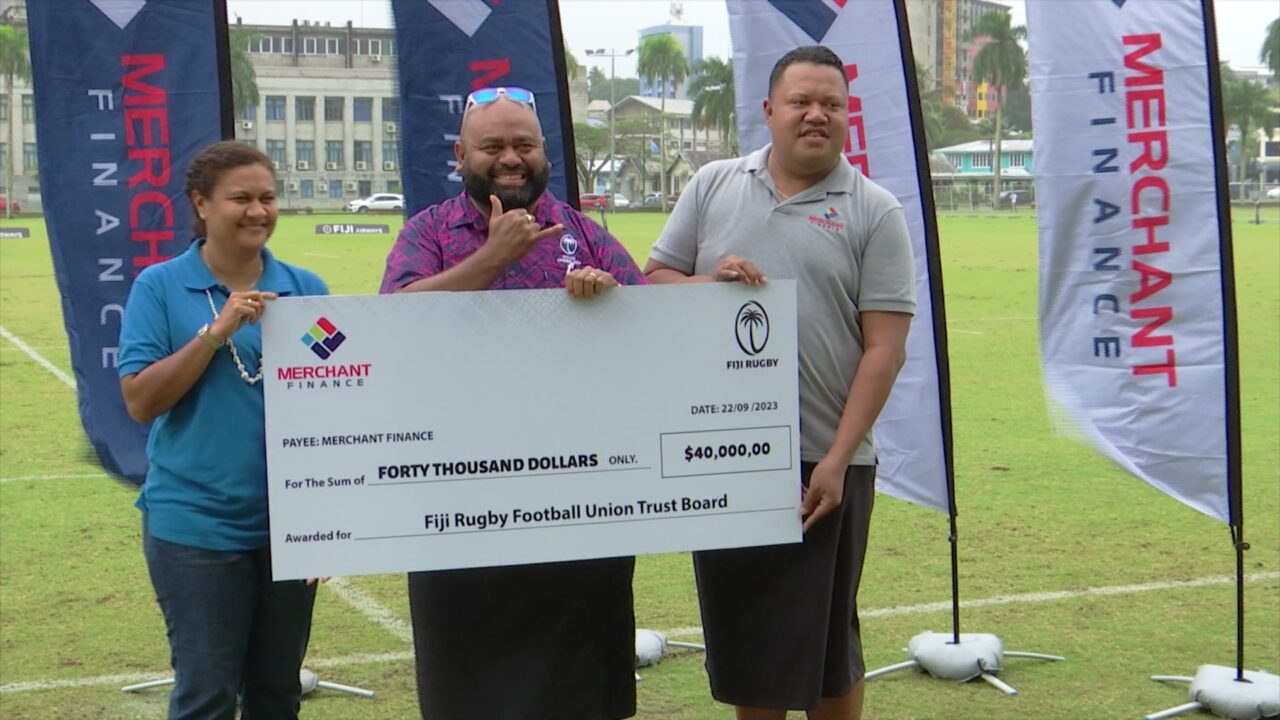 The Fiji Water Flying Fijians' cardio challenge has been boosted with a $10,000 donation.
Simione Valenitabua, the interim administrator of Fiji Rugby Union, has announced that Merchant Finance has donated $40,000 to support the development of women's rugby.
Out of this amount, $10,000 will be directed towards the Flying Fijians' cardio challenge as they raise funds for WOWS Kid's Fiji, an organization that provides assistance to children battling cancer.
Article continues after advertisement
Valenitabua says the assistance has come at the right time.
"The $40k that they have contributed today will go towards the expenses of running this tournament. From that, $10k will go towards the Fiji Water Flying Fijians London to Bordeaux challenge."
He extends the FRU's appreciation to Merchant Finance for hearing their plight and exercising their social-corporate responsibility.
Valenitabua says this initiative started from the players themselves and to have this sort of support is a boost for them.
The Flying Fijians continue their preparation in France ahead of its two final pool games.
They face Georgia next Sunday at 3.45 a.m in Bordeaux.