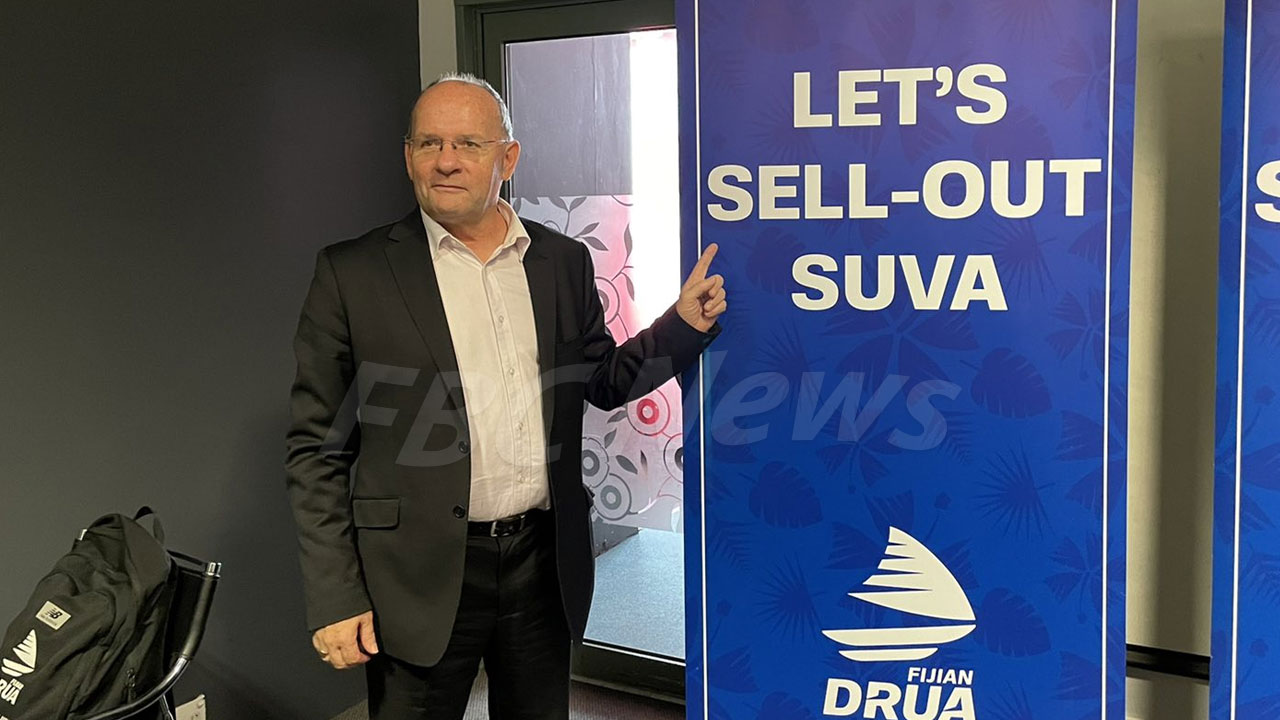 Fijian Drua Chief Executive, Mark Evens.
The Swire Shipping Fijian Drua is reducing ticket prices for its second home game next month against the Melbourne Rebels at the HFC Bank Stadium in Suva.
The Drua has made 11,000 tickets available for $45 and under across three categories.
Prices start from $20 for the grass embankment on the seawall side end of the stadium.
Article continues after advertisement

Drua Chief Executive Mark Evans (left), Head of Commercial and Marketing Shane Hussain.
The larger grass embankment on the Laucala Bay Road side of the stadium is priced at $35 for adults and $20 for children Under-14.
The concrete embankment will be available at $45.
There are three categories in the grandstand, Silver which on both ends is now $100, Gold category which is around the 22m mark of the ground is $120 and tickets for the Platinum section will cost $180.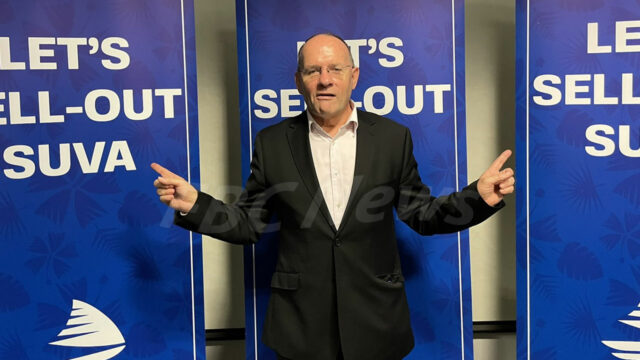 Drua chief executive Mark Evans.
All tickets go on sale from Monday at 9am online at the Fijian Drua website, at Jack's of Fiji outlets and at the Fiji Sports Council office.
The Drua is chasing its first home win in Suva and is calling on fans to turn up in numbers to cheer on the players.
Drua chief executive Mark Evans says the historic win last weekend in Lautoka should encourage even more fans to come out and support the team.
"It locks the market when you do that you say yes it's out it's all sold out and that encourages people to buy more. Not so much in Fiji people didn't get past sold out. I don't think they read the rest of the sentence and we genuinely get loads of people saying oh no no it's sold out, no it's not, just that little stand over there, so we're not gonna do that anymore."
Evans says it will be a big day of rugby as the Rooster Chicken Fijiana Drua will also be in action at the same venue.
You can watch all Drua matches live on the FBC Sports HD Channel.
Prices
Grass (seawall side) -$20
Grass (Laucala Bay Roadside) – $35 Adult and $20 Kids
Concrete embankment– $45
Silver (sides of main grandstand)- $100
Gold (main grandstand)- $120
Platinum (main grandstand centre)- $180