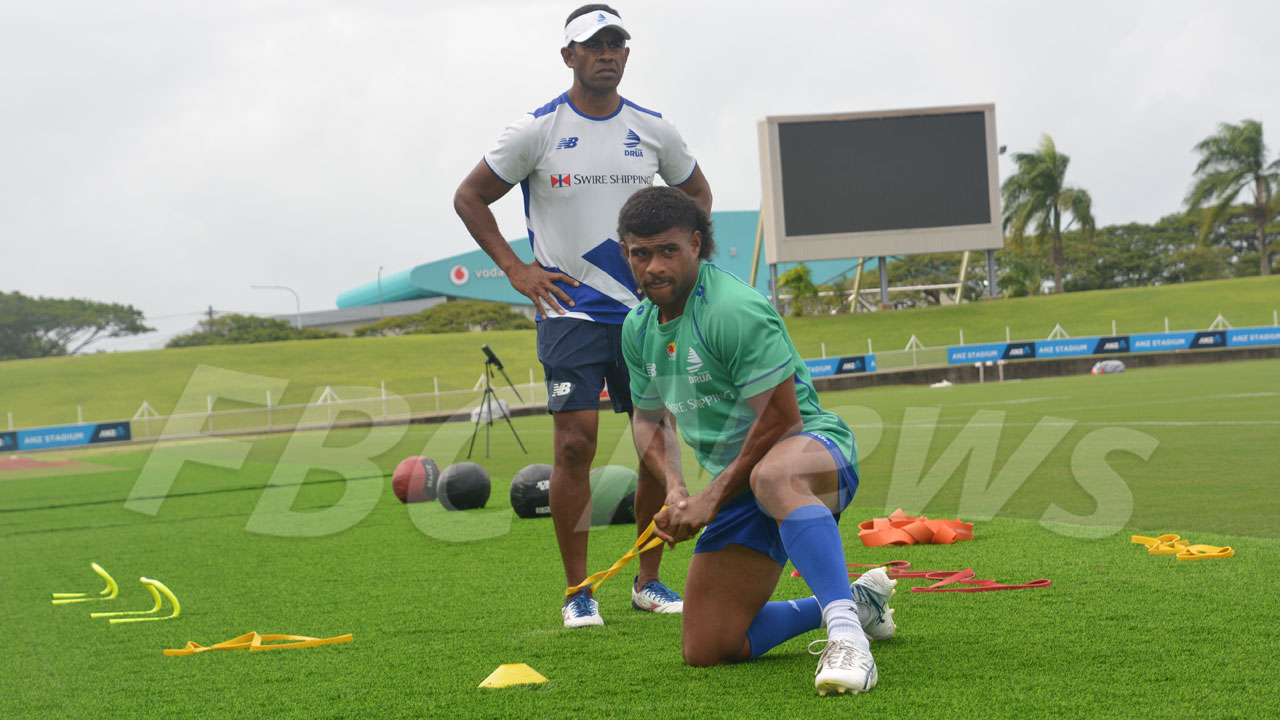 Simione Kuruvoli
The Swire Shipping Fijian Drua will get another halfback next week as Simione Kuruvoli is expected to be out for most of the Shop N Save Super Rugby Pacific season.
Kuruvoli injured his shoulder during the Flying Fijians Northern Tour.
Drua Coach Mick Byrne confirms in a press conference today that Kuruvoli may probably miss most of the season.
Article continues after advertisement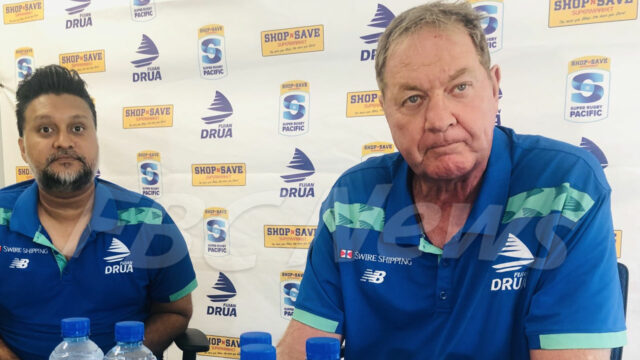 Drua Coach Mick Byrne [right]
One of the players that may return to the squad is Leone Nawai who signed a one-year contract with the Drua last year.
Nawai didn't get a contract extension this season.
Another youngster who's part of the academy program is former Suva Grammar School halfback Philip Baselala.
Peni Matawalu and Frank Lomani are the other contracted halfbacks in the squad.
Coach Byrne says they'll confirm who'll be the third number nine next week.
"We're looking at that position at the moment, and we probably be in a position next week to name a replacement into the full squad for Simi (Kuruvoli)."
The Drua will play Melbourne Rebels in a warm-up match next Saturday at Nadi's Prince Charles Park at 3pm.