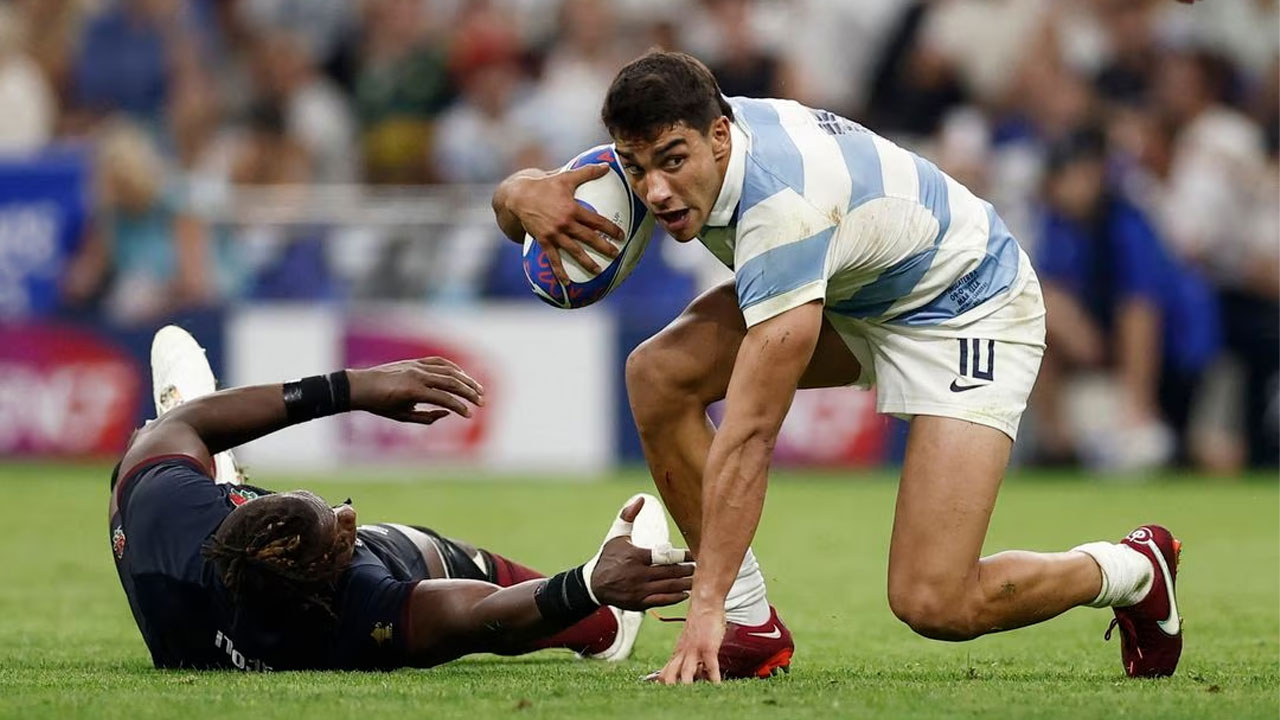 [Source: Reuters]
Argentina assistant coach Felipe Contepomi said the Pumas do not need a new mentality for Friday's Pool D clash against Samoa, they just needed to avoid the mistakes they made against England in their World Cup opener.
The 27-10 loss to an England side who played with 14 men for most of the match have triggered some nerves among fans of the twice World Cup semi-finalists, not helped by the almost two-week wait for their second fixture.
Contepomi, though, said the squad had faith in the structures they had put in place under Michael Cheika over the last 18 months and just needed to execute properly at Stade Geoffroy-Guichard.
Article continues after advertisement
"I do respect every opinion, but what's important is what we think," he told reporters through a translator on Thursday.
"We prepared well for the England game. We're not looking to change our mentality but just not to make the same mistakes we made against England. Every game is a new match and we're confident in the work we have done.
"The easiest way to have a good result is to have a good game. And to do that we have to focus on everything we can control and nothing else."
Argentina have played Samoa only four times and not since 2005, but Contepomi said the availability of video meant the few Pacific islanders who did not play at the top level would be familiar enough.
"We haven't played Samoa for a long time but most of their players are playing in Europe so they play week in, week out against our players also they know each other pretty well," he added.
Samoa have won three of the four matches against the Pumas, including victories at the 1991 and 1995 World Cups.
Contepomi said although the Pumas were not taking Samoa lightly, such results were hardly relevant given the strides made in Argentinian rugby since they reached the World Cup semi-finals for the first time in 2007.
"Which team between Argentina and Samoa have improved most?" he asked.
"I can't tell you, but I can tell you that Argentina since 2007 have had the chance to regularly play tier one teams. The possibilities of evolution for Samoa were not as great."