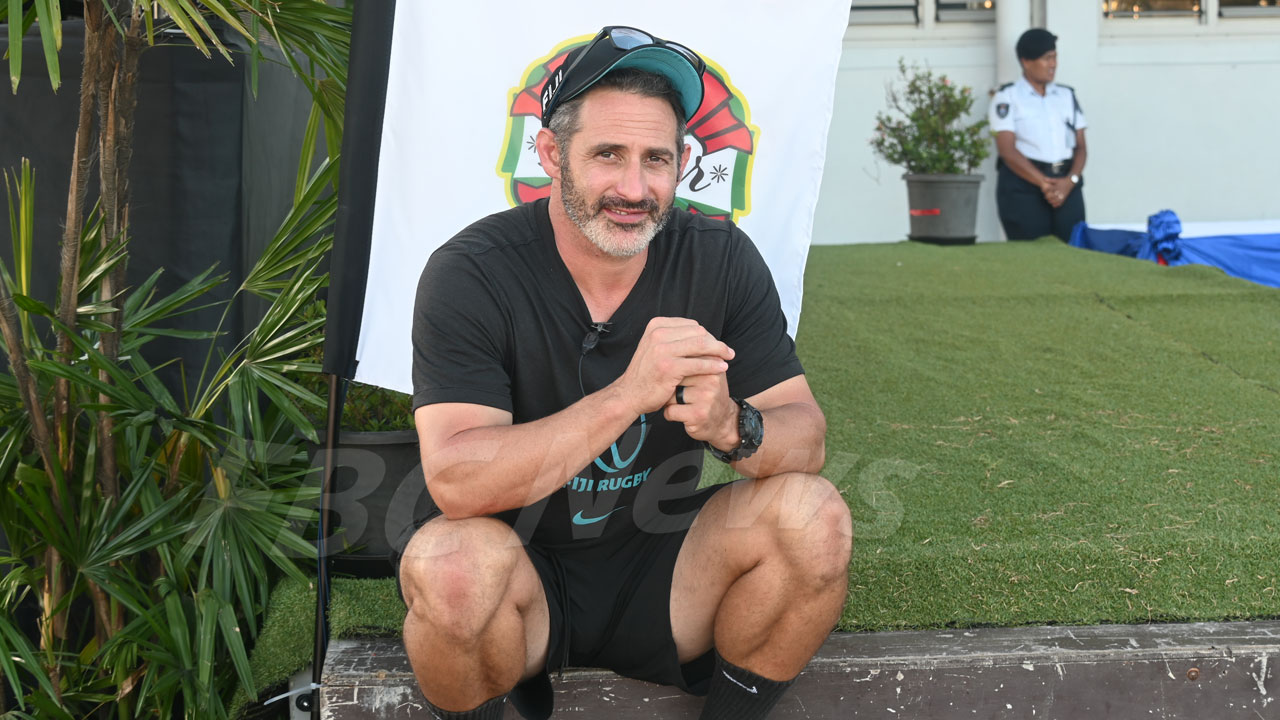 Ben Gollings at the Marist 7s.
Fiji 7s head coach Ben Gollings is expected to name his Hong Kong 7s squad today.
Gollings had a lot of thinking to do during and after the Fiji Bitter Marist 7s with players like Napolioni Bolaca strutting their stuff for the shadow national side.
The head coach says he will have to make some hard decisions.
Article continues after advertisement
Gollings tested the players in his extended squad in the Marist 7s with Joseva Talacolo looking fit for a return to the travelling squad.
The Englishman says the focus now is on Hong Kong and restoring Fiji's glory in the mecca of world 7s tournaments.
The Hong Kong 7s is scheduled for March 31st to April 2nd.