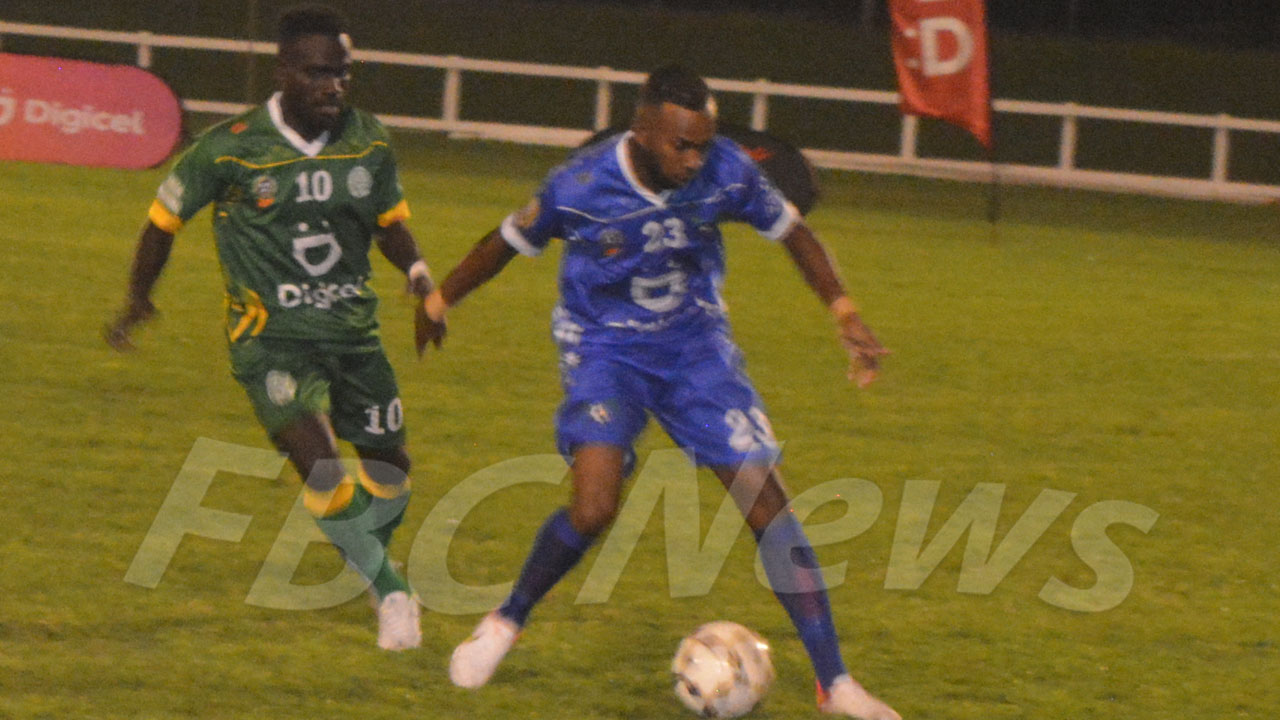 National football rep Antonio Tuivuna starred for Bakers Fresh Lautoka scoring two goals in their 2-1 win over All in One Builders Nadi.
Both goals were scored in the second half after the Westerners went into the break locked at nil-all.
Tuivuna's 54th and 68th minute goals were both a result of a well-timed finish from Zibraaz Sahib's corner kicks.
Article continues after advertisement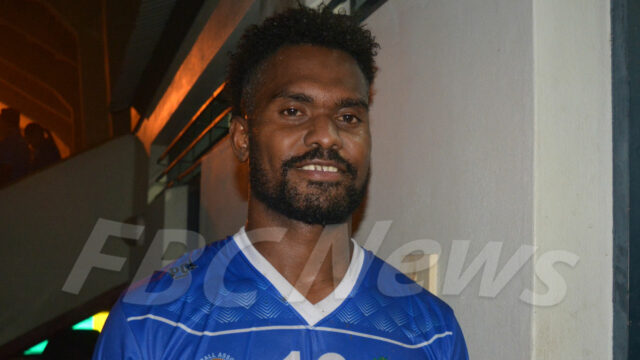 Down by two goals, the Jetsetters never lost hope and were rewarded with a goal to Rahul Krishna setting up a dramatic finish.
They applied pressure continuing to attack the Lautoka goalmouth but time caught up on them.
Happy with the win, Tuivuna says it was a great team effort.
Lautoka faces 4R Electric Labasa at 2pm while Nadi battles Glamada Investments Rewa at 4.30pm.
| TEAM | P | W | D | L | GF | GA | GD | POINTS |
| --- | --- | --- | --- | --- | --- | --- | --- | --- |
| POOL A | | | | | | | | |
| LAUTOKA | 2 | 2 | 0 | 0 | 4 | 2 | +2 | 6 |
| LABASA | 3 | 2 | 0 | 1 | 5 | 4 | +1 | 6 |
| NADI | 3 | 1 | 1 | 1 | 7 | 6 | +1 | 4 |
| REWA | 3 | 0 | 2 | 1 | 4 | 5 | -1 | 2 |
| NAVUA | 3 | 0 | 1 | 2 | 4 | 6 | -2 | 1 |
| | | | | | | | | |
| POOL B | | | | | | | | |
| SUVA | 3 | 3 | 0 | 0 | 5 | 0 | +5 | 9 |
| BA | 3 | 1 | 1 | 1 | 3 | 3 | 0 | 4 |
| TAILEVU NAITASIRI | 4 | 1 | 1 | 2 | 4 | 5 | -1 | 4 |
| NADROGA | 2 | 0 | 2 | 0 | 2 | 2 | 0 | 2 |
| NASINU | 2 | 0 | 0 | 2 | 1 | 5 | -4 | 0 |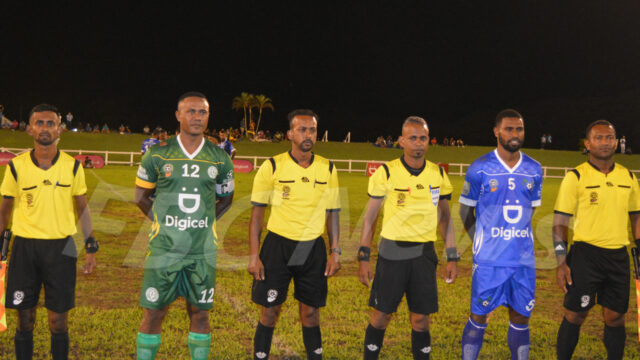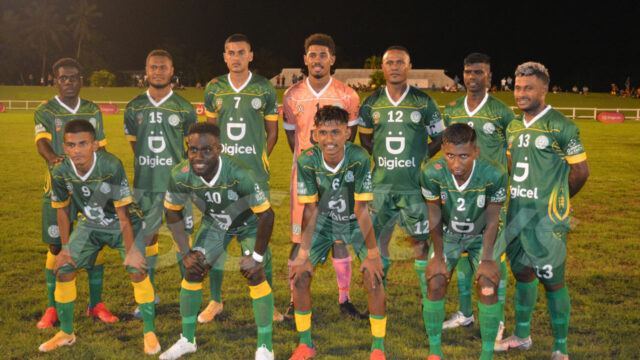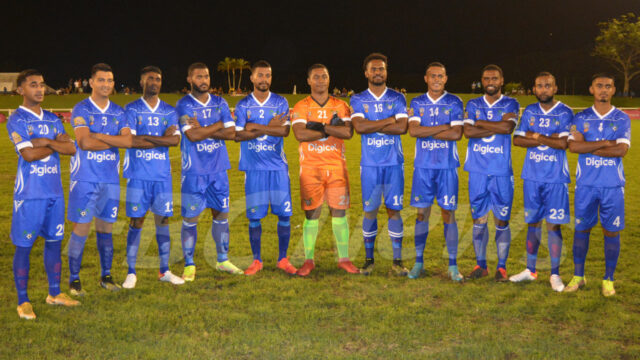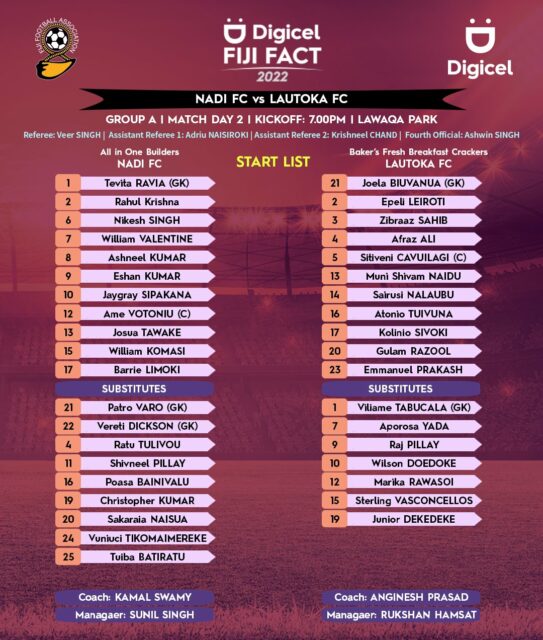 | DATE & DAY | TIME | TEAM 1 | SCORE | TEAM 2 | Group |
| --- | --- | --- | --- | --- | --- |
| Day 1 | ANZ Stadium | | | | |
| 22 May - Sunday | 11:00AM | Tailevu Naitasiri | 2 - 1 | Nasinu | Group B |
| 22 May - Sunday | 1:00PM | Nadi | 4 - 2 | Navua | Group A |
| 22 May - Sunday | 3:00PM | Ba | 0 - 1 | Suva | Group B |
| 22 May - Sunday | 5:00PM | Rewa | 1 - 2 | Labasa | Group A |
| | | | | | |
| Day 2 | Lawaqa Park | | | | |
| 26 May - Thursday | 1:00PM | Rewa | 1 - 1 | Navua | Group A |
| 26 May - Thursday | 3:00PM | Suva | 3 - 0 | Nasinu | Group B |
| 26 May - Thursday | 5:00PM | Nadroga | 1 - 1 | Tailevu/Naitasiri | Group B |
| 26 May - Thursday | 7:00PM | Nadi | 1 - 2 | Lautoka | Group A |
| | | | | | |
| Day 3 | Lawaqa Park | | | | |
| 27 May - Friday | 12:00PM | Suva | 1 - 0 | Tailevu/Naitrasiri | Group B |
| 27 May - Friday | 2:00PM | Labasa | 1 - 2 | Lautoka | Group A |
| 27 May - Friday | 4:00PM | Nadi | 2 - 2 | Rewa | Group A |
| 27 May - Friday | 6:30PM | Nadroga | 1 - 1 | Ba | Group B |
| | | | | | |
| DAY 4 | Lawaqa Park | | | | |
| 28 May - Saturday | 2:00PM | Navua | 1 - 2 | Labasa | Group A |
| 28 May - Saturday | 4:00PM | Ba | 2 - 1 | Tailevu/Naitasiri | Group B |
| 28 May - Saturday | 6:00PM | Nadroga | 2 - 0 | Nasinu | Group B |
| 28 May - Saturday | 8:00PM | Lautoka | 1 - 0 | Rewa | Group A |
| | | | | | |
| DAY 5 | Lawaqa Park | | | | |
| 29 May - Sunday | 2:00M | Ba | 6 - 1 | Nasinu | Group B |
| 29 May - Sunday | 4:00PM | Lautoka | - | Navua | Group A |
| 29 May - Sunday | 6:00PM | Nadroga | - | Suva | Group B |
| 29 May - Sunday | 8:00PM | Nadi | - | Labasa | Group A |
| | | | | | |
| SEMIFINALS | Lawaqa Park | | | | |
| 04 Jun - Saturday | 2:30PM | Winner [GA] | - | Runner-Up [GB] | Semifinal 1 |
| 04 Jun - Saturday | 1:00PM | Winner [GB] | - | Runner-Up [GA] | Semifinal 2 |
| | | | | | |
| FINAL | | | | | |
| 05 Jun - Sunday | 3pm | Winner SF1 | - | Winner SF2 | FINAL |