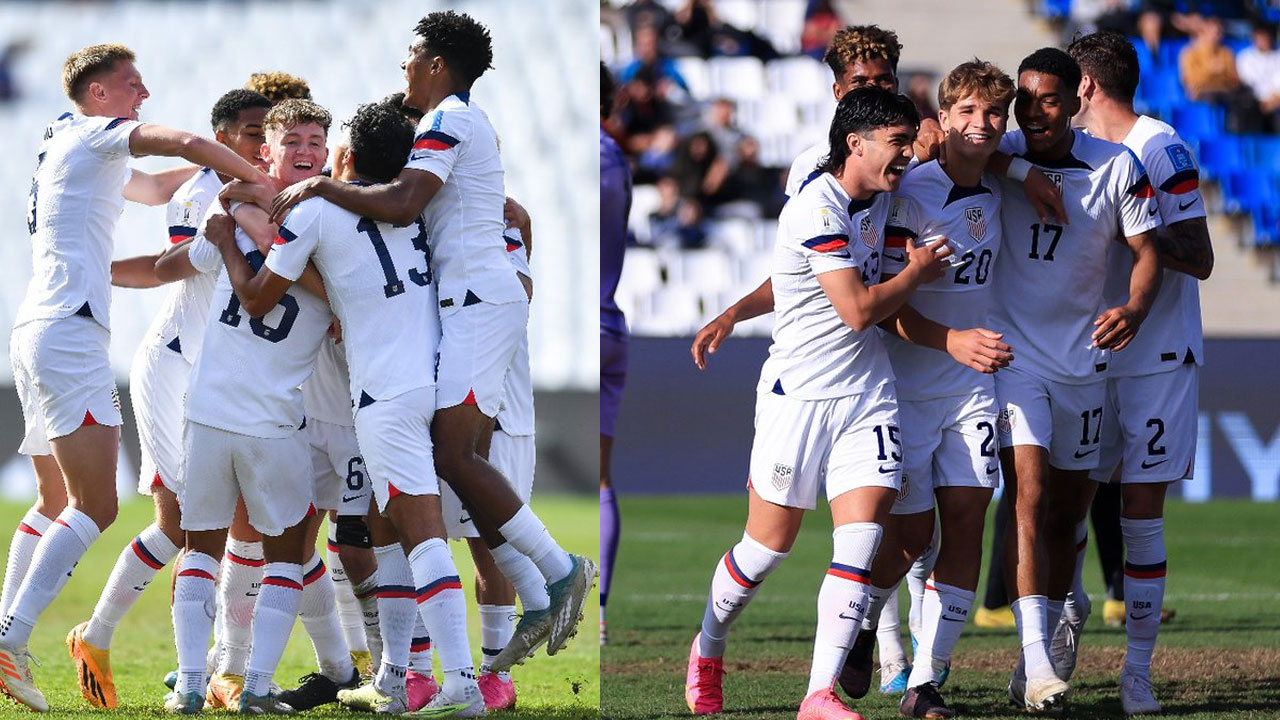 [Source: FIFA World Cup/Twitter]
USA's impressive showing at the FIFA U-20 World Cup Argentina 2023™ continued with an utterly dominant performance against New Zealand in the first last-16 match of the tournament.
Owen Wolff opened the scoring with a right-footed shot from 25 yards out that, frankly, New Zealand keeper Kees Sims should have saved. The Kiwi looked to have thought Wolff's speculative effort was going wide of his right-hand post, but instead it tucked into the bottom corner for the solitary goal of the first half.
Cade Cowell scored his third goal of the tournament with a clinical, crisply-hit left-footed finish from 12 yards out. The floodgates opened from there.
Article continues after advertisement
The US's third was scored from a lightning-quick counter-attack led by Diego Luna. Cowell's initial cross was saved but Justin Che was in the right place at the right time and reacted quickest to stab home from close range. Unmarked substitute Rokas Pukstas headed in Brandan Craig's free-kick late on to put the result beyond any doubt and book the country's fourth consecutive trip to the U-20 World Cup quarter-finals.
Mikey Varas's side will face the winner of The Gambia-Uruguay in the quarter-finals on Sunday at the Santiago del Estero Stadium.