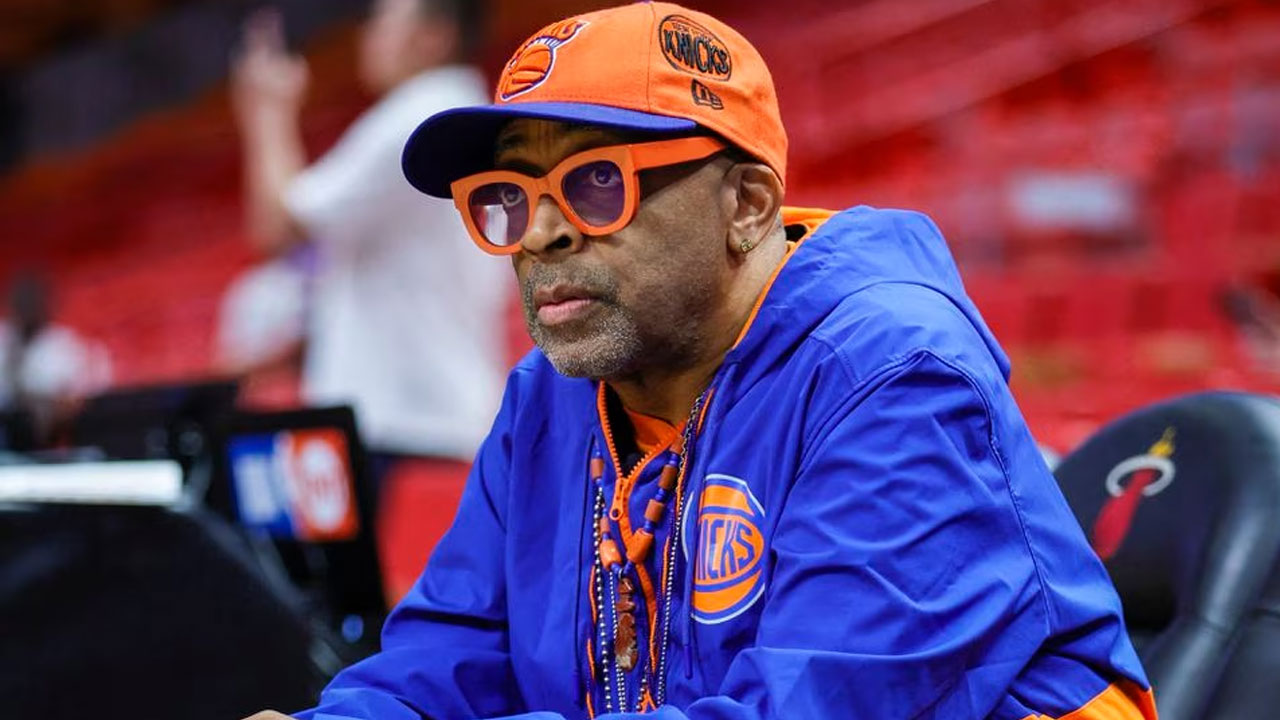 [Source: Reuters]
Jimmy Butler produced 27 points and 10 assists as the host Miami Heat defeated the New York Knicks 109-101 to take a 3-1 lead in their Eastern Conference semifinal series.
Miami, the eighth seed in the East, can clinch the best-of-seven series with a win on Wednesday in New York.
The Heat also got 23 points and a game-high 13 rebounds from Bam Adebayo.
Article continues after advertisement
Miami outhustled fifth-seeded New York throughout, winning the offensive-rebound battle 13-8.
The Heat also had a 22-15 edge in points off turnovers, and Miami was quicker to loose balls.
Jalen Brunson led the Knicks with 32 points and 11 assists, both game highs.
Brunson's output included a corner 3-pointer in the second quarter that went in off the glass.
Knicks guard/forward RJ Barrett added 24 points. Julius Randle, who fouled out with 3:08 left in the game, finished with 20 points and nine rebounds, but he also committed a game-high six turnovers.
New York's Immanuel Quickley, who finished second in voting for NBA Sixth Man of the Year, missed the game due to a sprained left ankle.
His absence resulted in several Knicks changes. Quentin Grimes returned to the starting lineup, Josh Hart resumed his key bench role and Miles McBride was added to the rotation.
Miami led 31-30 after the first quarter as Kyle Lowry made a mid-range jumper with 0.5 seconds left.
New York shot 60 percent in the period, going 3-for-7 on 3-point attempts. Miami hit 54.5 percent of its shot attempts, including 4 of 9 from deep.
Miami led by as many as 11 points in the second quarter before settling for a 56-48 halftime advantage.
Adebayo led all first-half scorers with 16 points. For the Knicks, Brunson had 13 points and Randle had 12.
Miami outshot New York 50 percent to 28.6 percent in the second quarter.
New York again trailed by 11 in the third but cut its deficit to 90-81 by the period's end. Butler had 11 points in the third, and Max Strus added eight of his 16 for Miami.
The Heat led throughout the fourth quarter, with the margin never falling below six points.
Miami shot 47.1 percent from the floor for the night. New York shot 48.7 percent, but the Knicks got nine fewer attempts due to turnovers and Miami's offensive rebounds and relentless pursuit of the ball.