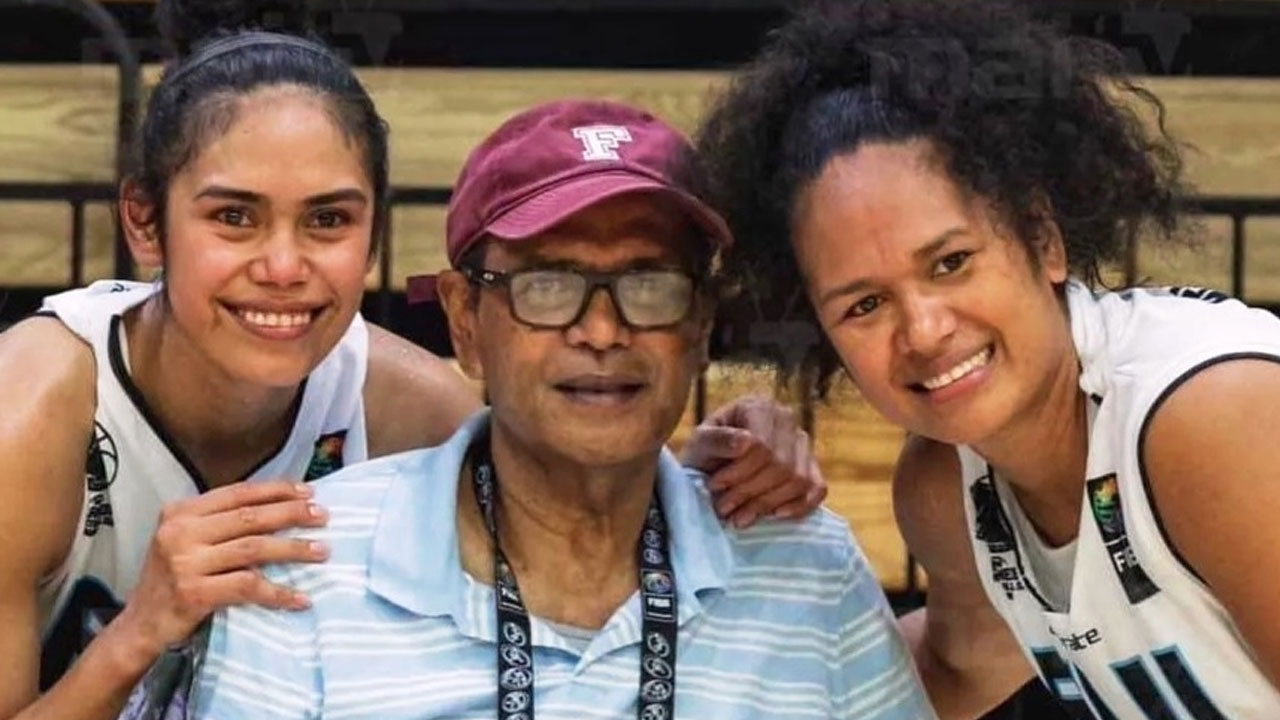 Michael Whippy [middle] [Source: FASANOC/Facebook]
The Basketball Fiji family is mourning the loss of former national coach Michael Whippy.
He was a former coach for the Women's National Basketball team to the 2011 and 2015 Pacific Games.
His son David along with daughters Mickaelar and Letava all represented Fiji in basketball.
Article continues after advertisement
Michael Whippy originaly from Bua was also a former national rep.
FASANOC and Team Fiji is also expressing its condolences to the Whippy family.
Whippy will be laid to rest at the Nasinu Cemetery at 10am on Monday.