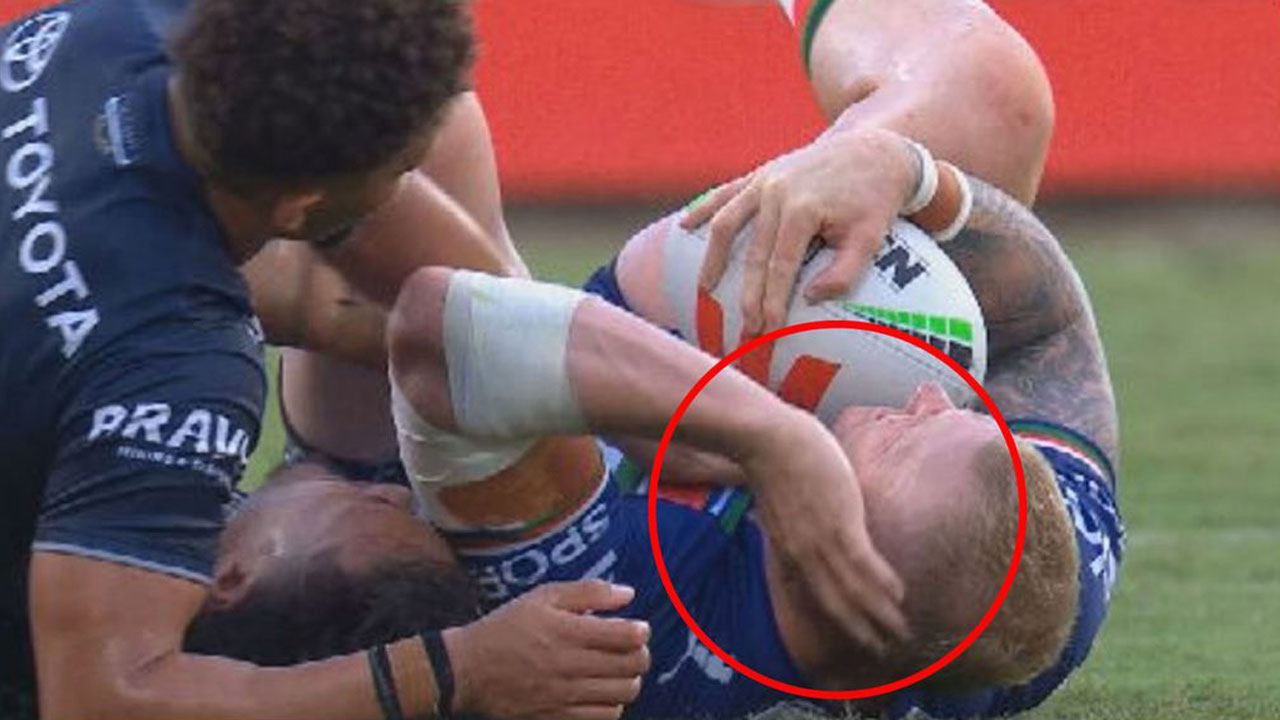 [Source: NRL]
Warriors second-rower Mitch Barnett was taken to hospital in a neck brace and hooker Wayde Egan also failed to finish their side's 26-12 defeat of the Cowboys last night.
Barnett came from the field in the 55th minute clutching at his neck and he was placed in an ambulance on a stretcher after later complaining of a nerve pain.
North Queensland centre Gehamat Shibasaki was placed on report for a crusher tackle.
Article continues after advertisement
Egan, who had passed an earlier HIA, came reeling out of a tackle on Jason Taumalolo late in the match and is in doubt for next weekend's home game against the Bulldogs under the NRL's new 11-day stand down policy.
Round three of competition continues today with the Bulldogs taking on the Wests Tigers at 5.05pm and the Raiders meet the Sharks at 7.15pm.