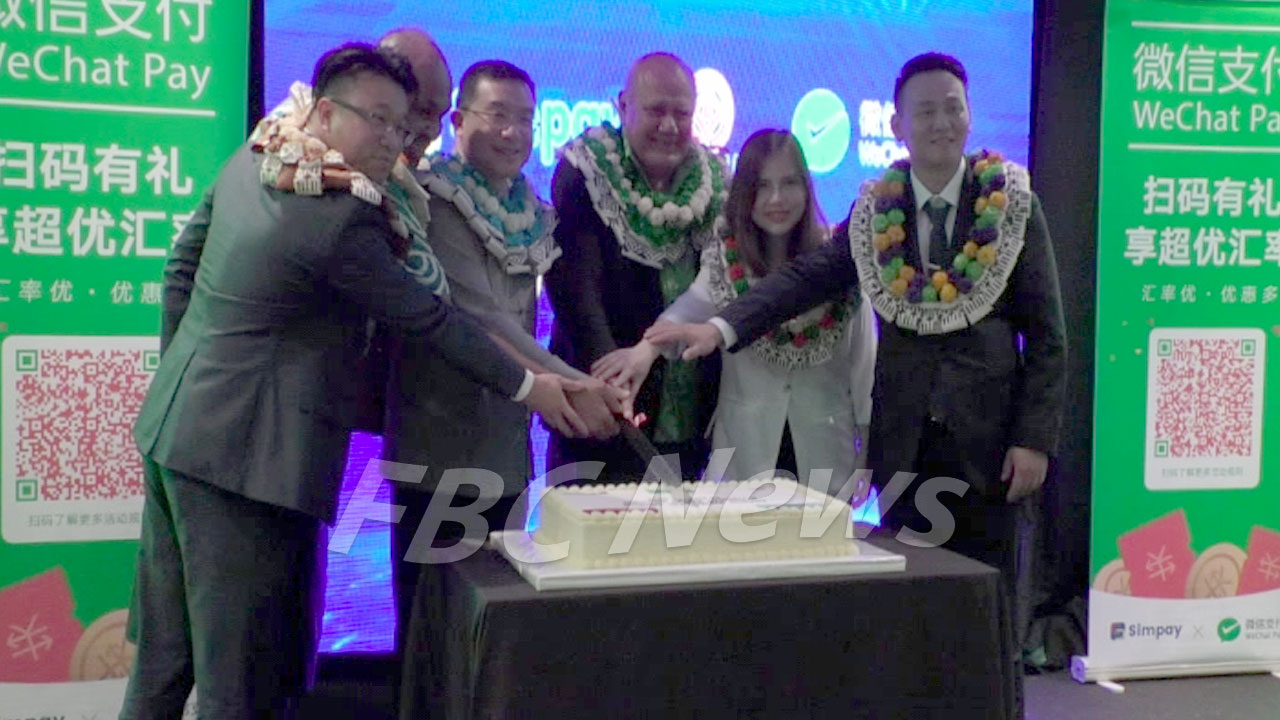 Officially launch OF WeChat Pay.
Fiji's latest mobile and digital wallet service, WeChat Pay was officially launched in Suva last night.
This payment solution from China allows users to make mobile payments and online transactions, a convenient tool for the growing tourist arrivals from the Asian powerhouse.
Deputy Prime Minister and Minister for Tourism Viliame Gavoka says this development is in support of a cashless and convenient model of payment for tourists arriving from China.
Article continues after advertisement
"Where we have seen a rapid transformation in consumer behaviour. It is one of the benefits of digital wallets such as WeChat Pay convenience. Users no longer need to carry cash or credit cards, because they can simply pay directly from their mobile phones. It's also a more secure method and we know security is paramount."
Abacus Simpay Director Patrick Tian says the product was designed to cater to the needs of businesses of all sizes through a range of features like QR, online and cross-border payments.
"Which provides a better shopping experience for Chinese tourists so from both sides, it's really easy, there's nothing different to how the Chinese people will make their payments by WeChat through Simpay, and on the business side, there's no difference to any credit cards. You just punch in the numbers you want to charge and it gets confirmed on the same day."
Tian says users who have provided bank account information may use the app to pay bills, order goods and services, transfer money to other users, and pay in stores if the stores have a WeChat payment model.