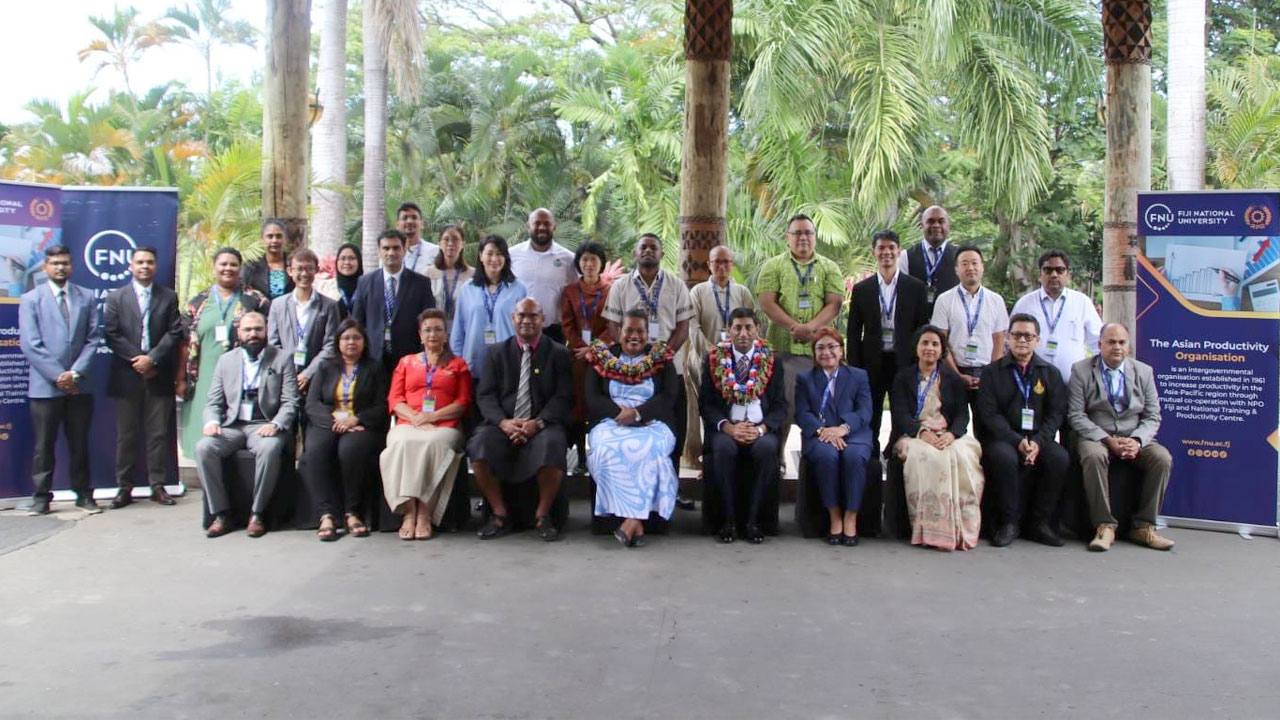 [Source: National Training & Productivity Centre/ Facebook]
In an era where the planet is grappling with the consequences of climate change, and environmental degradation, it has become imperative that we redefine the way we approach tourism.
These were the words of Fiji National University Head of Training and Productivity, Isimeli Tagicakiverata while speaking to participants at the Green Tourism Framework Certification workshop.
Tagicakiverata says the Framework represents a bold step towards this much needed transformation.
Article continues after advertisement
He stresses this serves as a guiding light for businesses, communities and individuals engaged in tourism industry ensuring that their operations align with principals of sustainability.
"Let us be change makers who lead the way towards a more responsible green environment tourism industry in the Asia Pacific region."
Twenty-one participants from Asian Productivity Organization member countries which include Fiji, India, South Korea, Malaysia, Mongolia, Indonesia, Nepal, Pakistan, Thailand and Vietnam are attending the conference.
The weeklong workshop is jointly organized by FNU and APO.