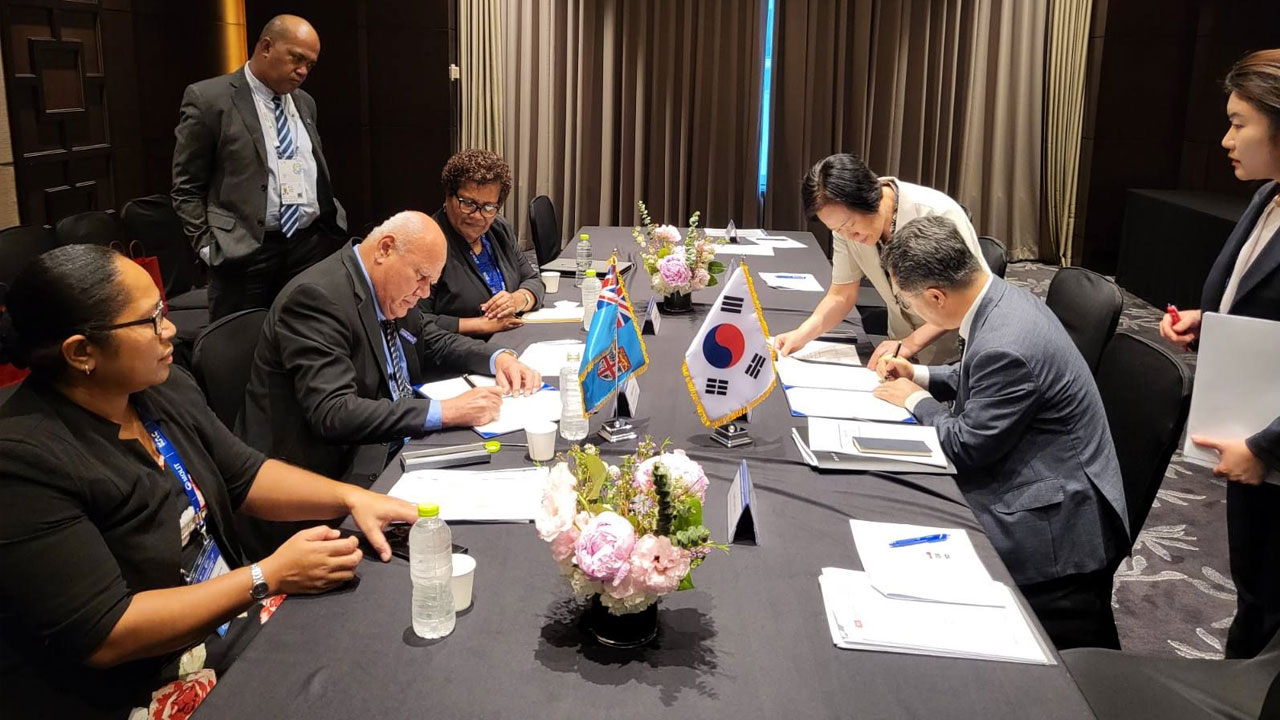 [Source: Supplied]
Fiji Airways will be able to expand its network and partnerships through code-sharing arrangements.
This has been made possible through a Memorandum of Understanding signed by Minister for Tourism and Civil Aviation, Viliame Gavoka, and the Director-General Aviation Policy Bureau of the Korean Ministry of Land, Infrastructure, and Transport, Kim Yeong Kook.
Gavoka says Korea's designated airline under the Air Services Agreement has been servicing Fiji for 19 years, since the first flight from Incheon to Nadi in 1995.
Article continues after advertisement
He adds that this was one of the few international airlines that were flying to Fiji, and Korea was a growing market and a critical link to other long-haul markets given Seoul's extensive flight network.
Gavoka says when Korean Air ceased flying to Fiji in 2019, it significantly impacted our country.
Gavoka has thanked the Korean Government for providing Fiji with the opportunity through the MOU to facilitate commercial arrangements through the designated airlines.
Director-General Kook was also advised that the Korea-to-Fiji flight route was an important connection to the regions in the United Kingdom and Europe that Fiji's designated airline, Fiji Airways, did not serve and therefore was made possible by Korean Air.