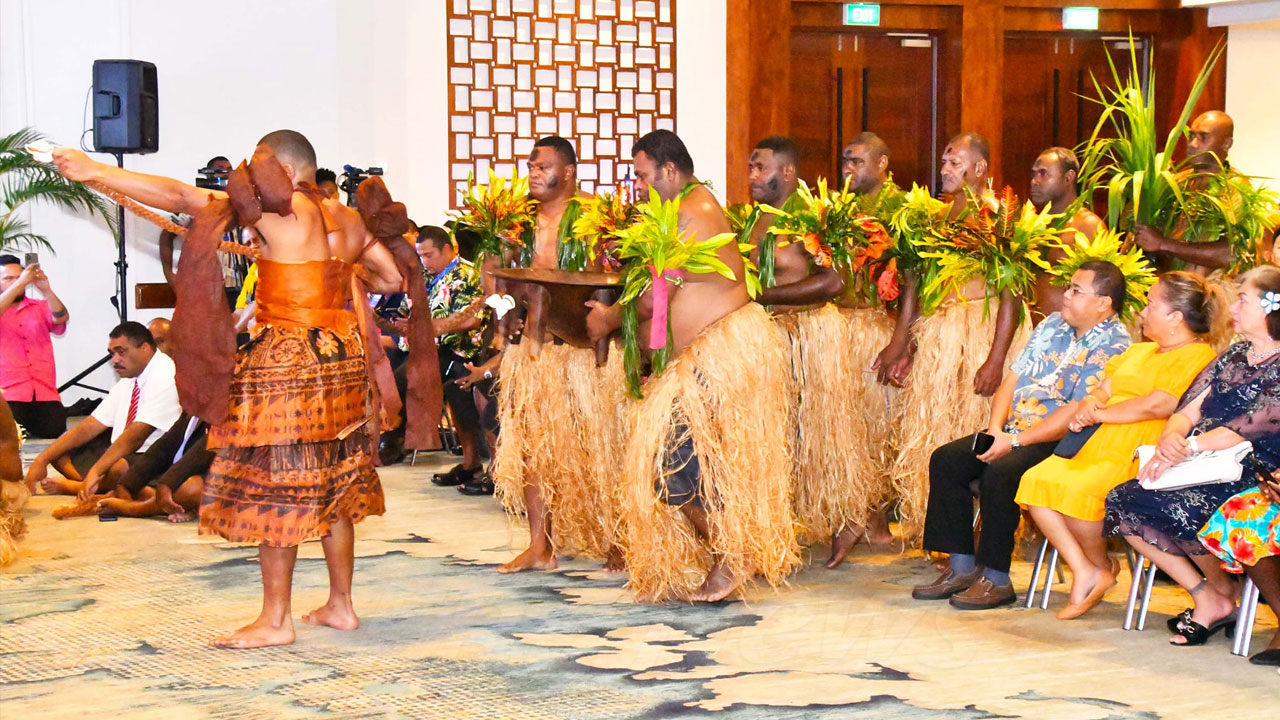 [Source: Fiji Government/ Facebook]
Prime Minister Sitiveni Rabuka has called on Pacific Island leaders to invest in leadership that is contextualized to their respective cultures and traditions.
In his opening address at the 2023 Pacific Islands Forum Special Leaders meeting in Nadi, Rabuka emphasized the importance of preserving traditional practices such as the matanigasau ceremony, which is Fiji's age-old ceremony of rebuilding relationships by seeking forgiveness for wrongs committed.
During the meeting, the government presented a matanigasau to the attending leaders, who were also accorded a traditional welcome ceremony.
Article continues after advertisement
"We are a region set apart from the world. A region that shares a history that is centred around our Ocean, and whose future is dependent on the one Ocean, that we all share. This gathering is like no other. It is a gathering of a family reconciled. A family that has worked through its differences and as a result, stands stronger and united today."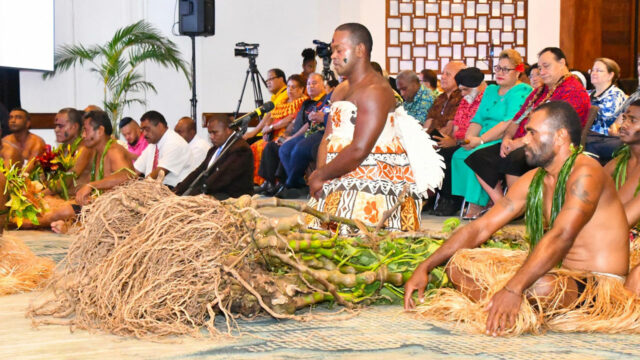 [Source: Fiji Government/ Facebook]
Rabuka further stated that the 2050 Strategy, which articulates the region's collective aspirations, will guide their actions, and once the implementation plan is completed, they will need to ensure an efficient and fit-for-purpose architecture to support their collective political strategy.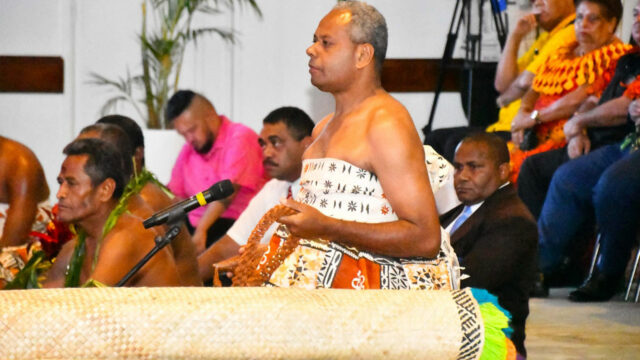 [Source: Fiji Government/ Facebook]
The call for contextualized leadership highlights the importance of preserving cultural traditions while moving forward with modern strategies to address current challenges faced by the Pacific Island region.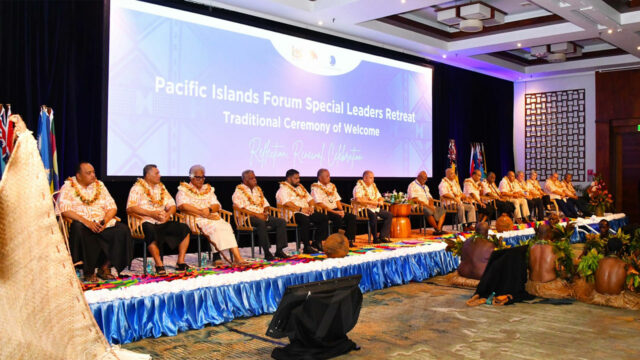 [Source: Fiji Government/ Facebook]