[Source: Fiji Government/ Facebook]
The Ministry of Health is addressing the urgent need for infrastructural improvements at Nayavu Health Center due to its deteriorating condition.
Minister for Health, Dr Atonio Lalabalavu, was responding to a question asked by opposition member Taito Rokomatu regarding the Ministry's plans for the construction and extension of Nayavu Health Centre.
The Health Minister says that the government constructed a new building in 2020, which cost around $576,580.
Article continues after advertisement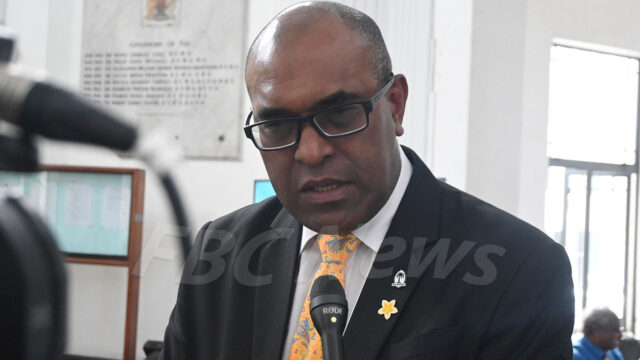 Heath Minister, Dr Atonio Lalabalavu. 
Dr Lalabalavu says the Ministry is planning to repurpose the new building to house some health services that are currently provided by the health clinic.
"The following services are planned to be relocated to the new building: general outpatient services (GOPD), specialist outpatient services (SOPD), doctor's consultation room."
Opposition member Jone Usamate emphasizes the necessity of enhancing both staffing levels and the quality of services at the Nayavu Health Center.
The health minister emphasizes that the government is committed to providing the best service to the people.