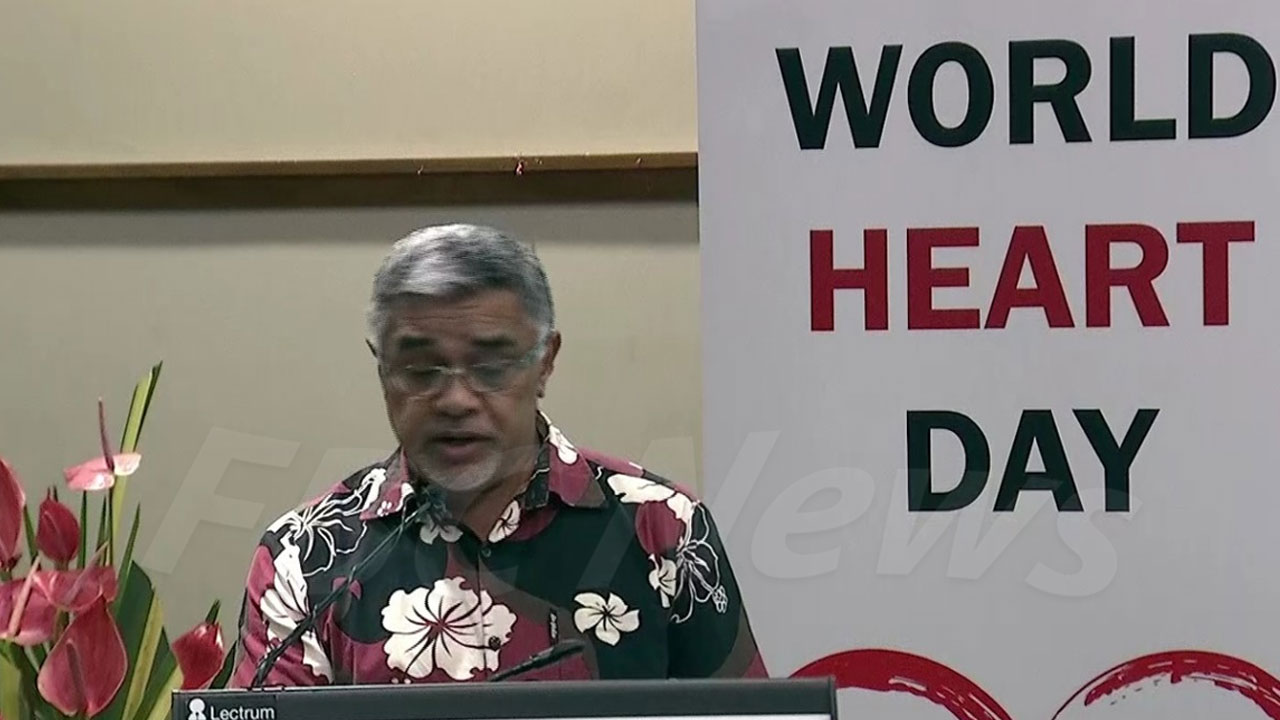 Permanent Secretary for Health, Dr. James Fong
Rheumatic heart disease imposes a hefty annual cost of $12,600 per patient on the Fijian government, reveals Permanent Secretary for Health, Dr. James Fong.
Dr. Fong made this revelation during the special event held in Suva to mark World Heart Day.
He emphasizes the consequences of rheumatic heart disease go beyond affecting individuals and families, placing a significant strain not only on the healthcare system but also on the economy.
Article continues after advertisement
"It reflects the loss of income in the family. It reflects how difficult it is and how less productive a person becomes because of the fact they have heart disease. It also reflects the impact of heart disease on the rest of the family and the children."
Dr Fong says the Ministry is working on strengthening its national register and enhancing training for clinical staff to capture the disease burden of acute rheumatic fever and rheumatic heart disease.