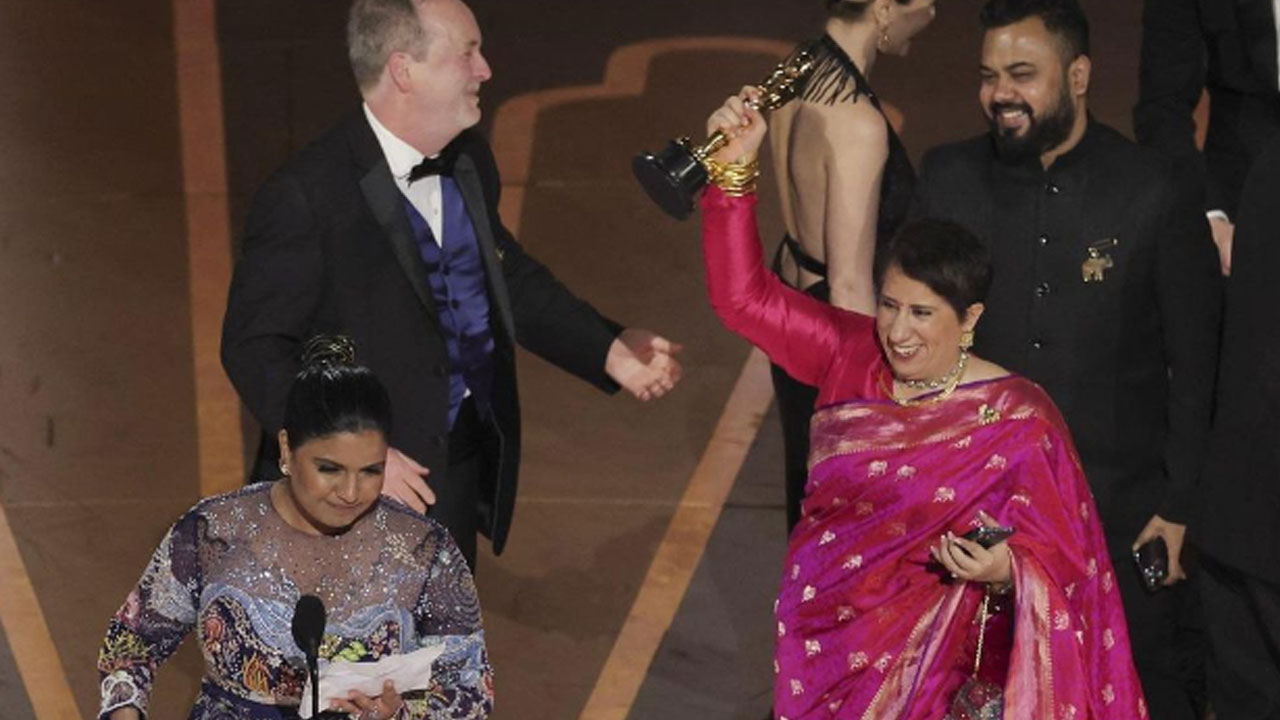 [Source: Bollywood Hungama]
Netflix's The Elephant Whisperers bagged the first win for India at the 95th Oscars in Documentary Short Film category.
This documentary marks the directorial debut of Kartiki Gonsalves.
The documentary is produced by Guneet Monga and Achin Jain under the banner of Sikhya Entertainment.
Article continues after advertisement
The documentary was screened at the United States of America's largest and most prestigious documentary festival – DOC NYC 2022 Film Festival on November 10, 2022.
The DOC NYC celebrates and supports the cultural shift of how documentary storytelling is flourishing like never before.
An overwhelmed Guneet Monga said on social media, "Tonight is historic as this is the first ever Oscar for an Indian production. India's Glory with 2 women. Thank you Mom Dad Guruji Shukrana. To my Co-Producer Achin Jain, Team Sikhya, Netlflix, Aloke, Sarafina, WME Bash Sanjana. My lovely Husband Sunny. Happy 3 months anniversary baby! Kartiki for bringing & weaving this story. To all the women watching…. The future is audacious and the future is here. Let's go! Jai hind."
The Elephant Whisperers is a heartwarming story of an indigenous couple who have been given an orphaned elephant, Raghu to look after. The story follows the couple's journey as they relentlessly work to ensure Raghu's recovery and survival. The short documentary beautifully stitches the tale of how the couple falls in love with the majestic creature along the course of time. Set against the background of life in the wild spaces of South India The Elephant Whisperers highlights the beauty of exotic wildlife, unforgettable wild spaces, and the people and animals who share this space. It is available on Netflix.