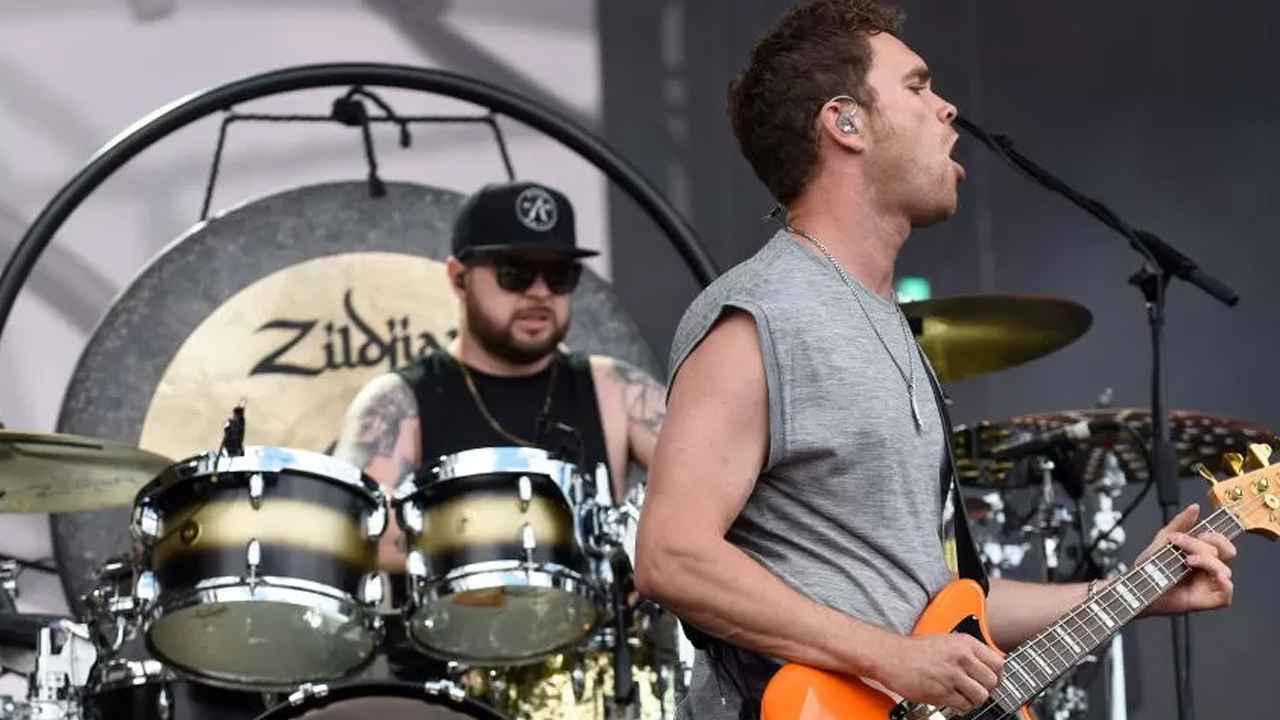 Chances are if you're heading to a music festival this summer you won't know every artist in the line-up.
For many, one of the best things about the experience is discovering new music.
If you find yourself dancing along to a new act, not knowing all the words, you'd hope the artist wouldn't storm off stage angrily.
Article continues after advertisement
But that's exactly what Royal Blood's frontman is being accused of at their performance at Radio 1's Big Weekend.
Mike Kerr swore at the crowd in Dundee and labelled them "pathetic" for not knowing who the group were or being fans of rock music.
The band's performance isn't available on BBC iPlayer but a video shared by The Rock Revival has over 20 million views on Twitter.
Newsbeat has contacted Radio 1 and a representative for Royal Blood.
Lots of fans have taken to social media to call out Royal Blood's "cringey" behaviour and say the band should've worked harder to win over the crowd.
They were on stage on Sunday before former One Direction star Niall Horan and Scottish singer Lewis Capaldi.
And some people tweeted in defence of the band, with a few asking why they were placed between two huge pop acts.
'Winning people over'
'Harrison Brocklehurst, a music journalist at The Tab, thinks Royal Blood's "immature behaviour" will really "backfire".
He says it's important bands realise it's unlikely the crowd at festivals will be full of "diehard fans".
Emma Linton, a BBC Introducing presenter for Cumbria, was in the crowd and doesn't think there was a "lack of energy".
"People maybe didn't know the songs and I think there were people there that were fans," she told BBC Radio 5 Live.
"And there were people singing along – me being one of them – but I think it was not necessarily a crowd that were destined to be super fans, especially because Lewis Capaldi and Niall Horan were after them."
Scottish singer-songwriter Emeli Sande also thinks that festivals are very different to when you are doing your own show.
"I assume usually at a festival that no-one knows who you are," she told BBC Radio 4's Today programme.
For Emeli, it's more of a case of "winning people over" and explaining who you are, if people haven't heard your songs.
But what is the best way to get a crowd on side, if they don't know who you are?
Tibasko, who performed on the BBC Music Introducing stage at Camperdown Park in Dundee, say they love the "challenge" of "winning over new fans".
"When we're DJing we like to spot these little of pockets of people who aren't dancing too much and see what we can do to make them dance," they say.
For Tibasko's Andy Bowden, there's nothing as fulfilling as when you see someone who starts the set "a little bit confused" but ends it dancing away in the front row.
And his bandmate Ken Petalcorin agrees that Royal Blood have missed an opportunity to "persuade some new fans to check out their music".