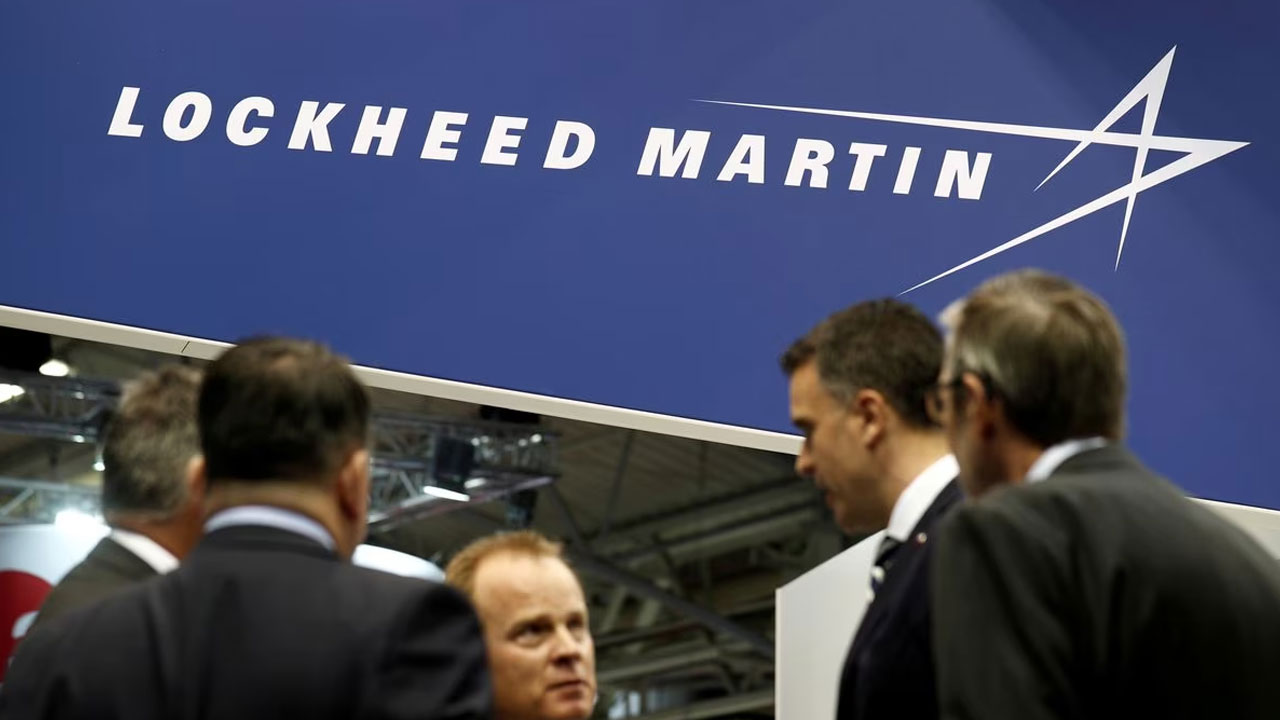 The logo of Lockheed Martin is seen at Euronaval, the world naval defence exhibition in Le Bourget near Paris, France.
China on Thursday put Lockheed Martin and a unit of Raytheon Technologies on an "unreliable entities list" over arms sales to Taiwan, banning them from imports and exports related to China in its latest sanctions against the U.S. companies.
The measures come amid heightened tensions after the U.S. military shot down what it says was a Chinese spy balloon, and a day after Beijing warned of "countermeasures against relevant U.S. entities that undermine China's sovereignty and security".
Lockheed Martin Corp (LMT.N) and Raytheon Missile and Defense Corp, a subsidiary of Raytheon Technologies Corp (RTX.N), are prohibited from "engaging in import and export activities related to China," China's commerce ministry said in a statement.
Article continues after advertisement
"These are symbolic measures and unnecessary – that's how we view them," White House press secretary Karine Jean-Pierre told reporters on Thursday.
Neither company sells defense products to China. Raytheon declined to comment. Raytheon Technologies sells its Pratt & Whitney aircraft engines, as well as landing gear and controls, to China's commercial aviation industry.
Lockheed, which exports to more than 70 countries, said in a statement, "Foreign Military Sales are government-to-government transactions and we work closely with the U.S. government on any military sales to international customers. Lockheed Martin closely adheres to United States government policy with regard to conducting business with foreign governments."
Lockheed makes the F-22 Raptor fighter jet, which flew the mission to shoot down an alleged Chinese spy balloon off the coast of South Carolina, using the AIM-9X Sidewinder missile made by Raytheon.
Beijing also banned the companies from further investment in China, barred senior management from entering the country, canceled residence permits for any staff in China and imposed fines that are double the contracted amounts of their arms sales to Taiwan.
It was not clear how China would enforce such fines, which it said must be paid within 15 days.
Last February, China sanctioned the two companies over a $100 million arms sale to Taiwan, a self-ruled island which Beijing views as a breakaway province.
On at least two previous occasions China has announced sanctions against Lockheed and Raytheon, in 2019 and 2020, though Beijing has not explained what those sanctions entailed or how they were enforced.
The U.S. does not sell weapons to China. However, the United States is bound by the 1979 Taiwan Relations Act to provide Taiwan with the means to defend itself, and U.S. weapons sales always attract China's anger.