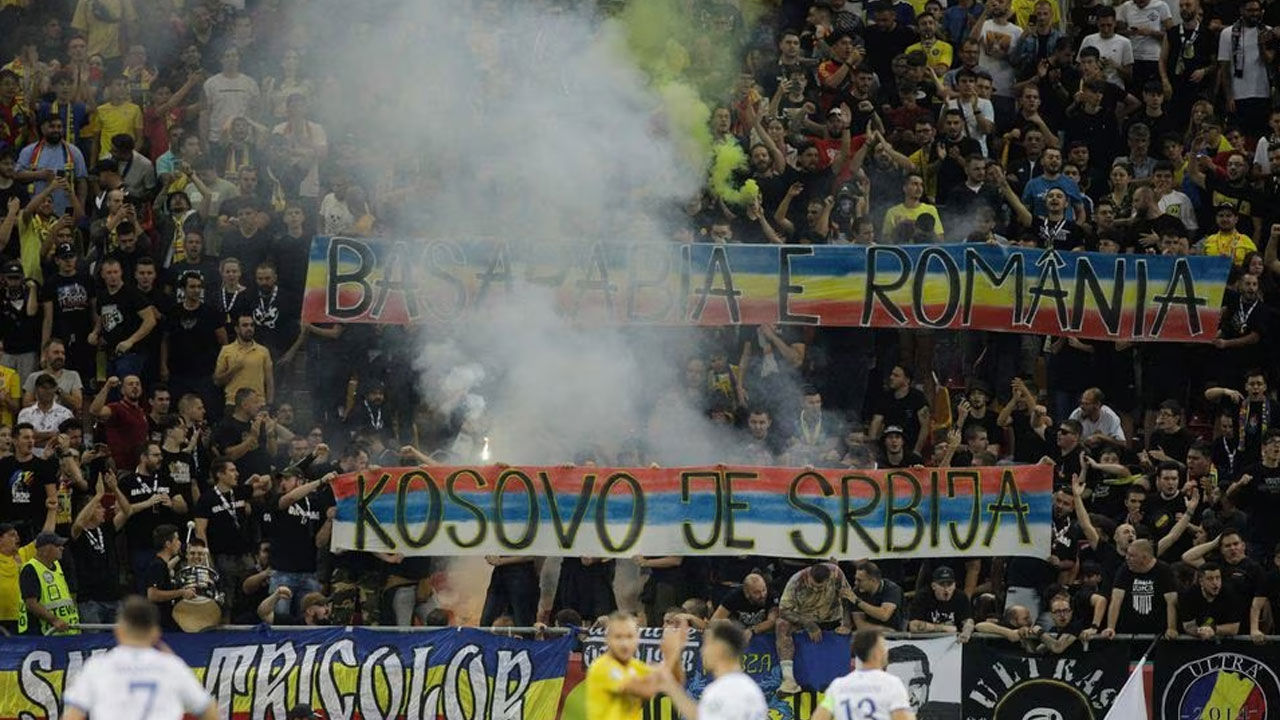 [Source: Reuters]
The Euro 2024 qualifier between Romania and Kosovo was suspended for just under an hour on Tuesday after Romanian fans repeatedly shouted provocative chants.
The game in Bucharest was stopped in the 18th minute after some of the crowd chanted "Serbia Serbia" and a player confronted people in the stands displaying a sign saying "Kosovo is Serbia", with the referee sending the players back to the changing rooms.
"The match has resumed after play was suspended due to discriminatory behaviour from some supporters," UEFA said on their website after an interruption of 50 minutes.
Article continues after advertisement
Kosovo declared independence from Serbia in 2008 and won recognition from more than 100 countries, but not from Serbia.
Kosovo and Romania are in European qualifying Group I, which is headed by Switzerland with 14 points.