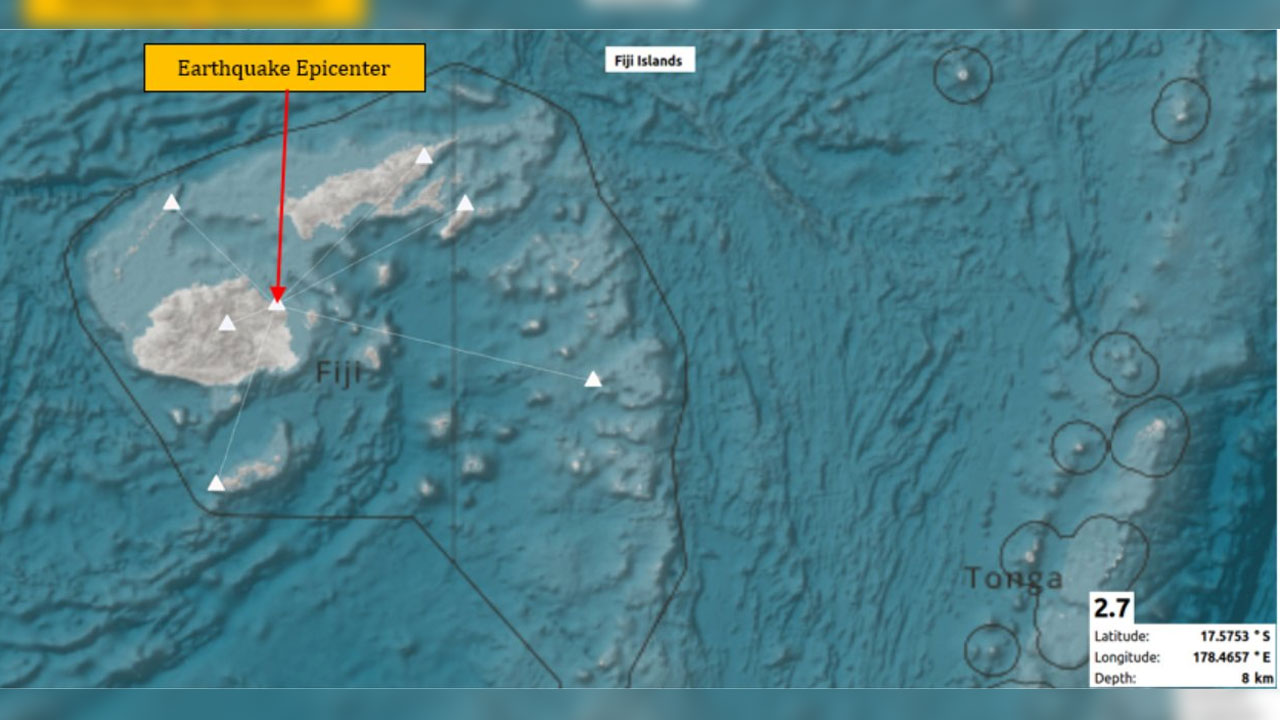 [Source: Seismology Fiji/ Facebook]
Tremors from an inland earthquake were felt along Rakiraki district yesterday.
The earthquake was scaled at a magnitude of 2.7 and was located 8 km southeast of Nabukadra, Rakiraki.
Citizens raised concerns as they felt tremors that lasted more than five seconds and heard booms that echoed throughout the district.
Article continues after advertisement
Seismology Fiji posted on Twitter that the earthquake does not pose any immediate tsunami threats for the country.