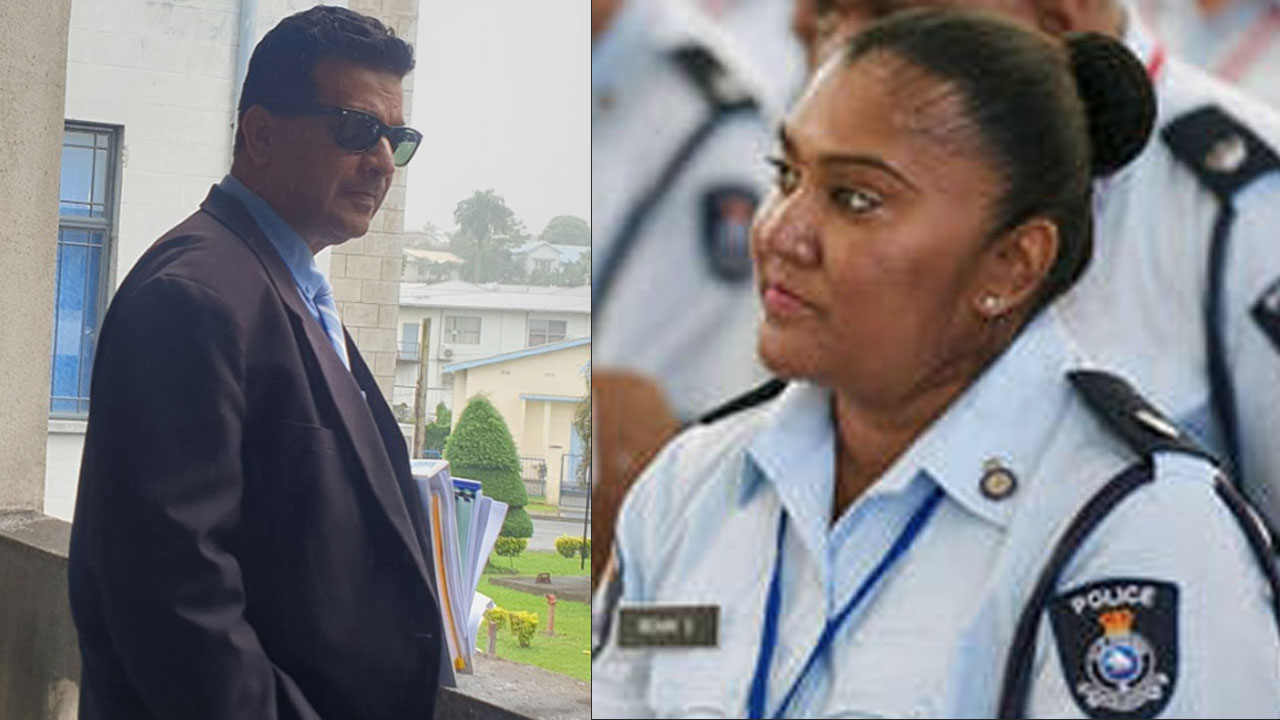 The lead investigator in the University of the South Pacific investigation, Reshmi Dass, lied under oath.
This was the position of the defense lawyer in the case against former Prime Minister Voreqe Bainimarama and suspended Police Commissioner Sitiveni Qiliho.
Devanesh Sharma stated that Dass told the court that the USP investigation stopped upon Qiliho's directive in July 2020.
Article continues after advertisement
However, the docket of the case was being passed back and forth between the directors and the criminal investigation department before it was returned to Dass in October 2020.
Magistrate Seini Puamau stated that this movement suggests that the case is alive and that the investigation is still continuing within the police investigation machinery.
Meanwhile, state lawyer David Toganivalu argued that the investigation had stopped for three months between July 15 and October 16, 2020.
Sharma also added that there was no footprint indicating that Qiliho's directive had stopped the investigation.
Puamau adds that she will need to look at the factual evidence again, adding that as far as the police institution was concerned, the file was live and in motion between July and October 2020.
Puamau will deliver her ruling on the no-case-to-answer submission on September 5th.
Related Stories:
State relying on hearsay, one line evidence: Sharma
Court to hear oral submissions in Bainimarama and Qiliho case
Court to rule on no case to answer
Sharma files no case to answer, judgement next Monday
Neiko aware of Qiliho's concern
Defence to file no case to answer in Bainimarama and Qiliho trial
Neiko tells of phone conversation
Tribunal to investigate former Police Commissioner
Defence considers filing no case to answer in Bainimarama and Qiliho trial
New revelations in Qiliho, Bainimarama case
Bainimarama and Qiliho trial resumes
Qiliho alleged to have stopped USP investigation
Fourth witness to take stand in Bainimarama, Qiliho trial
Tudravu testifies in Bainimarama, Qiliho trial
USP Council opted for BDO instead of FICAC: Witness
FICAC investigated mismanagement of funds at USP
No idea about leaked report: Witness
First witness to continue evidence in Bainimarama and Qiliho trial
Witness testifies on mismanagement complaint by union leaders
USP director testifies about alleged mismanagement and interference
First witness takes stand in Bainimarama, Qiliho trial
Bainimarama and Qiliho to stand trial