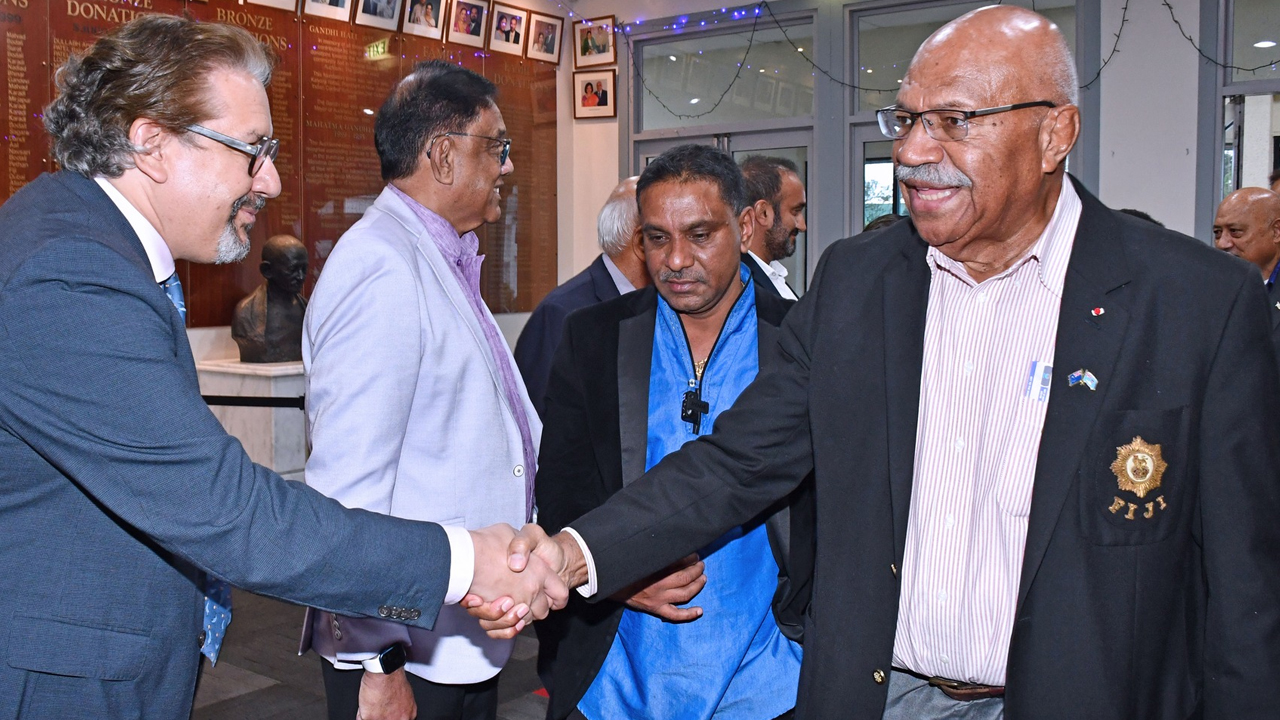 [Source: Fiji Government/Facebook]
Prime Minister Sitiveni Rabuka has acknowledged the Fijian diaspora in New Zealand for their contribution to Fiji's economy.
Speaking to 500 Fijians in Auckland last night, Rabuka says the remittance contributions made by Fijians living overseas has greatly assisted the country's economic recovery.
Rabuka says Fiji is recovering well and figures and data provided by the World Bank, the International Monetary Fund and the Asian Development Bank have predicted the country's continued economic growth in the years to come.
Article continues after advertisement

[ Source : Fiji Government/ Facebook ] 
The Prime Minister visited the Fijian community at Mahatma Ghandi Centre, where he was accorded a full traditional welcome ceremony ahead of his official engagement in Wellington today.
Apart from updating those in attendance with government's development priorities, Rabuka also shared the successful journey of our recent national events such as Girmit Day, the reconvening of the Great Council of Chiefs and Ratu Sukunua Day.
Rabuka's official visit to Aotearoa this week is aimed at further advancing mutual aspirations and commitment as underpinned in the Duavata Partnership between the two countries.

[ Source : Fiji Government/ Facebook ] 
The official visit marks 25 years since the last State visit from a Prime Minister of Fiji to New Zealand.
Rabuka will meet with his New Zealand counterpart, Chris Hopkins tomorrow, Foreign Affairs Minister Nanaia Mahuta and Climate Change Minister James Shaw to discuss bilateral relations and other areas of common interest.
He will later participate in a wreath-laying ceremony at the Pukeahu National War Memorial Park.