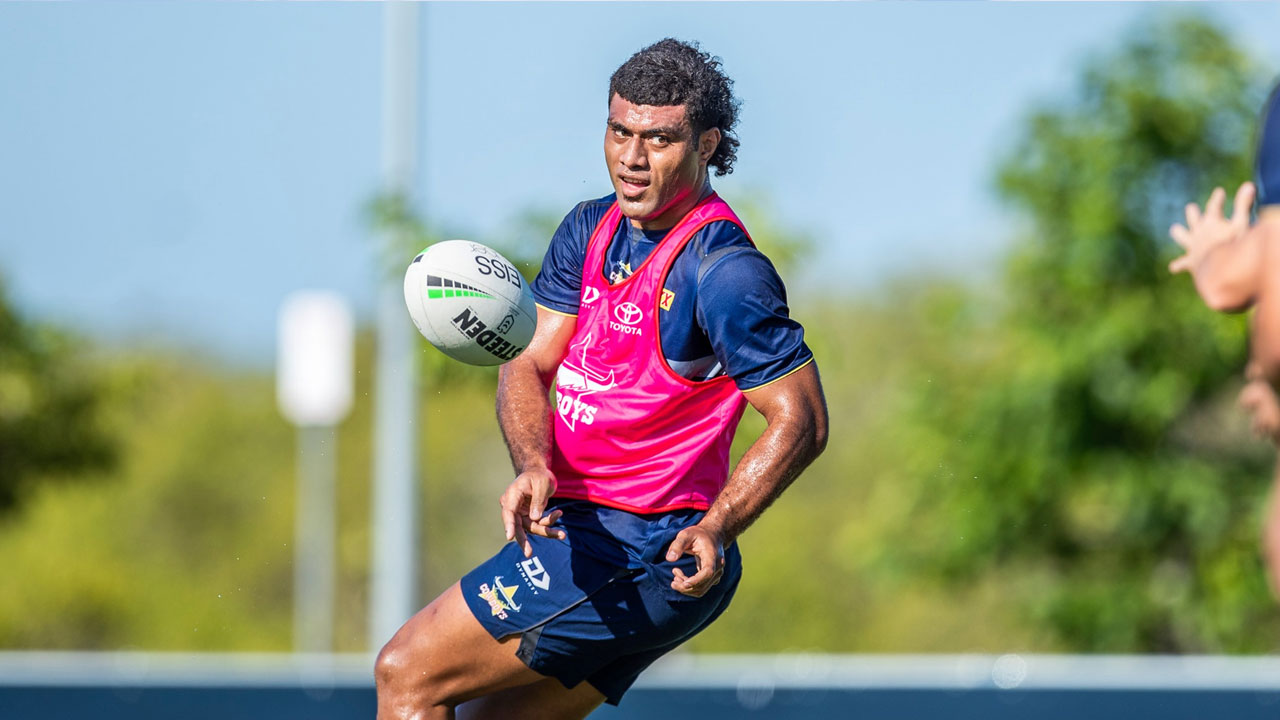 Taniela Sadrugu. [File Photo]
Fiji Bati rep Taniela Sadrugu will be using round one of the NRL pre-season challenge to impress the North Queensland Cowboys coaching team.
The former Fiji 7s rep will start at prop for the Cowboys in their warm up clash with new NRL side, the Dolphins.
This will be the first time for Sadrugu to put on the Cowboys jumper as his among a low-key squad named for the match.
Article continues after advertisement
Exciting winger Laitia Moceidreke is also in the starting 13 for the side.
Moceidreke scored 11 tries in 18 games for Mackay in 2022 and the 22-year-old will be out to add to his lone NRL appearance which came against the Eels late in the 2021 season.
The Cowboys take on Dolphins at 7pm on Sunday.
Meanwhile, tomorrow, Brayden Wiliame and Marcelo Montoya will run out for the Warriors against Brandon Wakeham and West Tigers at 7pm.