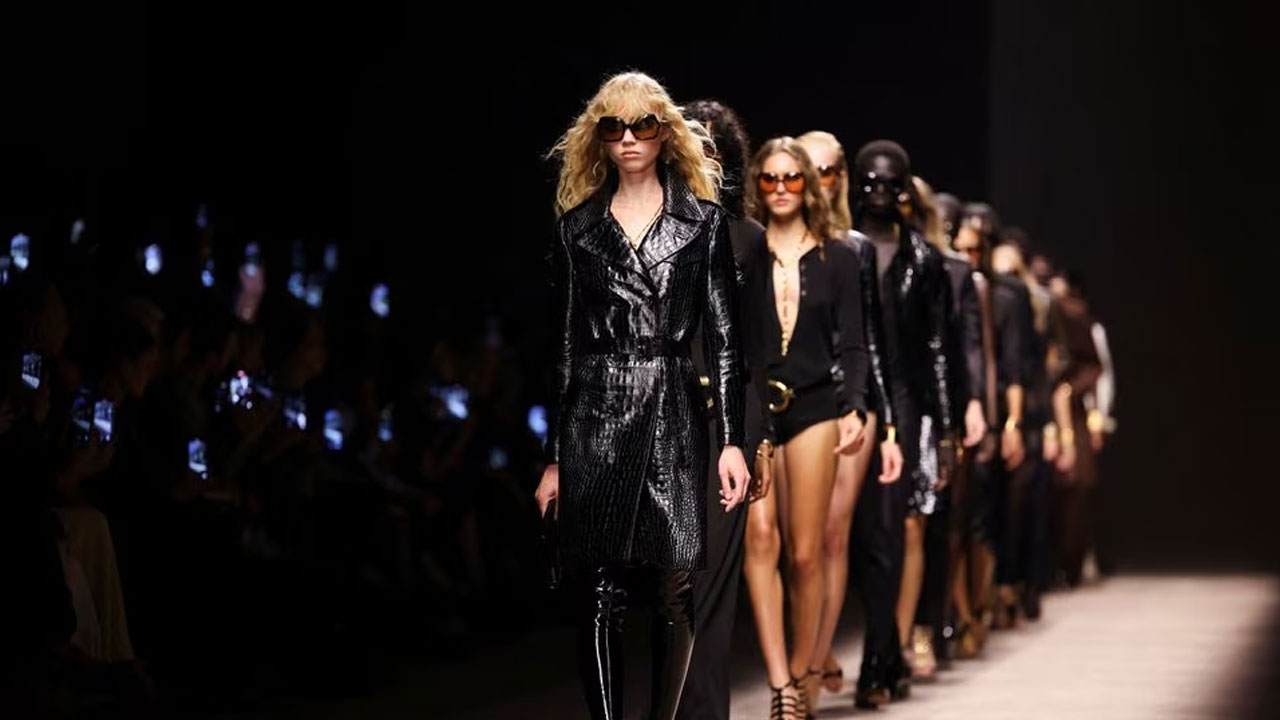 [Source: Reuters]
British designer Peter Hawkings made his Tom Ford debut at Milan Fashion Week late on Thursday, offering an array of sleek suits, slinky dresses and towering stilettos for women next summer.
Models wore fitted trouser suits as well as jackets paired with tiny matching shorts, figure-hugging long frocks and short leather dresses.
There were also velvet suits, unbuttoned silky shirts and tasselled dresses and skirts.
Article continues after advertisement
Show notes said Hawkings took inspiration for the Summer 2024 collection from late Detroit-born Black supermodel Donyale Luna, who was a muse for artist Andy Warhol and photographer Richard Avedon.
Accessories included colourful stilettos and oversized sunglasses for the line, which favoured a colour palette of ivory, blue, brown, black and various pinks.
Hawkings was named creative director at the fashion house in April, taking over from American fashion designer Tom Ford, who founded the eponymous brand in 2005 after leaving Italian luxury label Gucci.
Gucci, owned by French luxury group Kering (PRTP.PA), will also showcase the debut collection of its new creative director, Sabato De Sarno, later on Friday.
Milan Fashion Week runs until Monday.