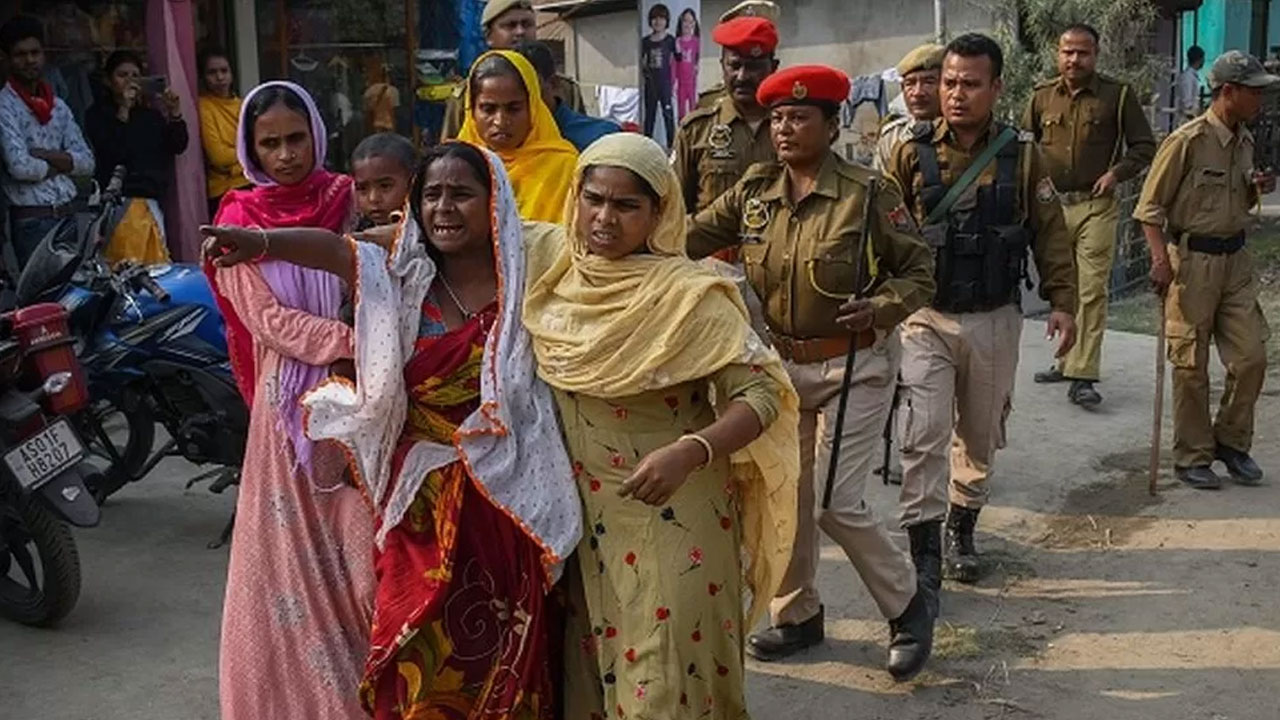 Relatives of the arrested men have been protesting outside police stations [Source: BBC]
Hundreds of women are protesting in the north-eastern Indian state of Assam after their male relatives were arrested as part of a crackdown on child marriage.
State police have arrested more than 2,400 people since Friday.
This includes husbands and relatives of alleged child brides, as well as priests who officiated the marriages.
Article continues after advertisement
Opposition leaders have called the drive a "farce", alleging it disproportionately targets Muslims.
But Chief Minister Himanta Biswa Sarma says that his government's "war" is against child marriage and doesn't target one community.
It is illegal for girls under the age of 18 to marry in India, but the practice still continues in many parts, mainly due to patriarchal traditions and poverty.
According to government data, more than two out of 10 girls are married before the age of 18.
India's parliament is considering a bill that could increase the minimum age of marriage for women to 21 years.
But among Muslims – who mostly get married under the Muslim personal law – girls can get married once they attain puberty. The National Commission for Women has also approached the Supreme Court, asking for the marriage age for Muslim women to be made on par with that of other religions.
The Bharatiya Janata Party, to which Mr Sarma belongs, has been pushing for a uniform civil code, which will apply to all citizens.