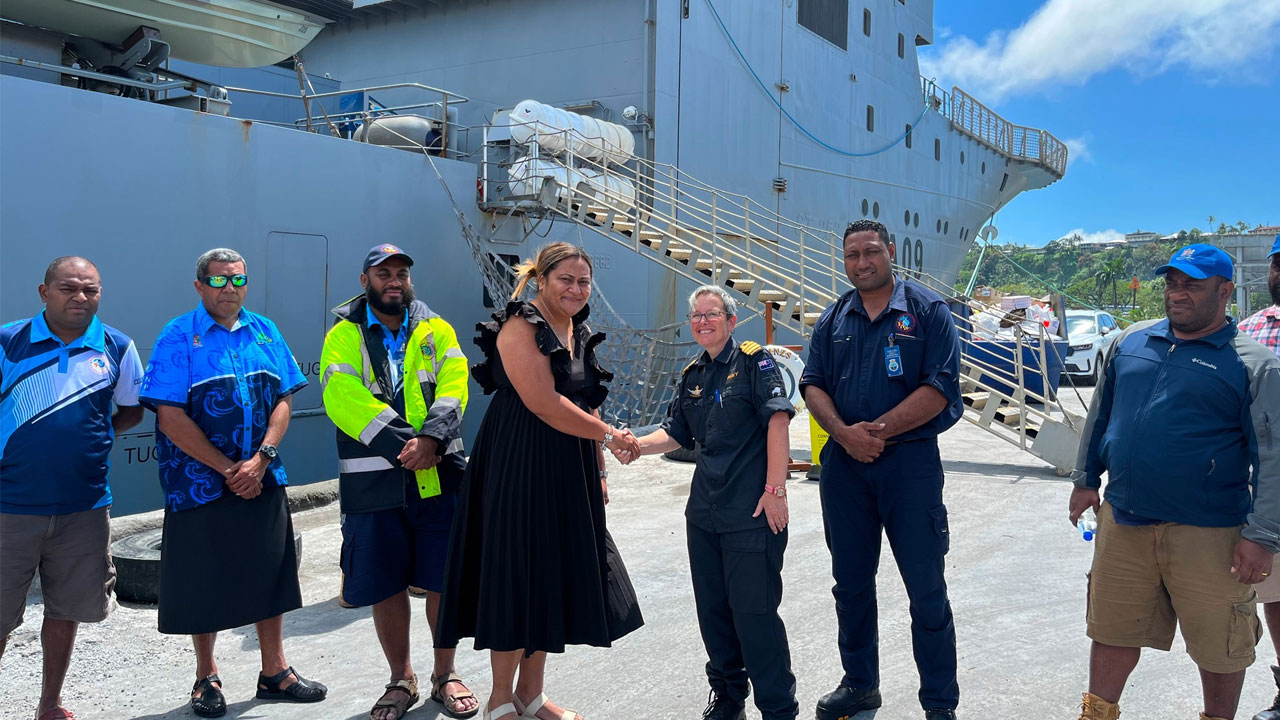 [Photo: Supplied]
The government has initiated relief efforts in response to the impact of Tropical Cyclone Mal, deploying Initial Damage Assessment (IDA) teams and relief assistance to the Western Division.
Two containers of food ration supplies are en route to Yasawa, Vatulele, and the Mamanuca Group via the New Zealand navy vessel, HMNZ Manawanui.
The vessel, embarking on a five-day humanitarian mission, departed from Kings Wharf in Suva today.
Article continues after advertisement
National Disaster Management Office Director, Vasiti Soko, expresses gratitude to the New Zealand Government for its assistance during this challenging time.
The deployment includes a six-member government team tasked with conducting assessments.
The IDA teams will verify information and assess damage in critical sectors such as health, infrastructure, and agriculture.
This assessment is crucial in determining the extent of damage caused by Tropical Cyclone Mal and guiding the response efforts.
Over 700 food ration packs will be distributed in the affected islands in the West, with additional supplies reaching Ovalau in the Eastern Division and the Northern Division.
The relief efforts aim to support affected communities and provide essential supplies to those impacted by the cyclone.