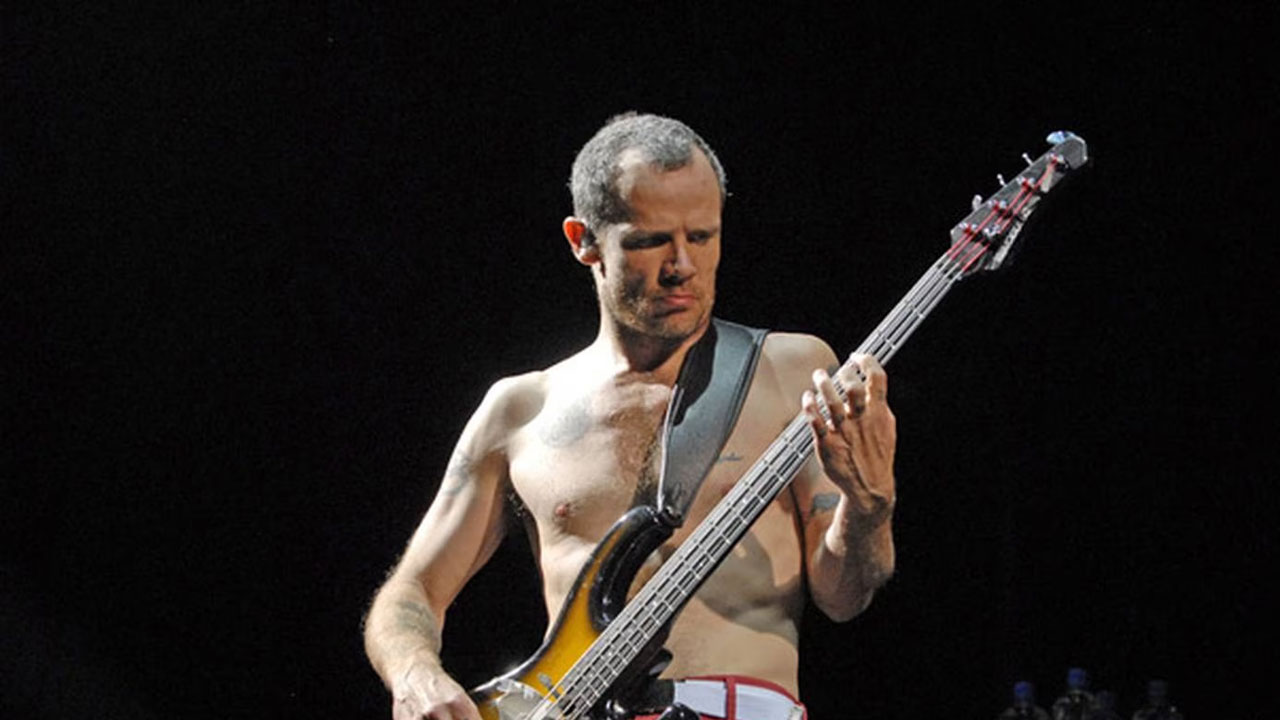 One Red Hot Chili Peppers star has opened up about what it's like becoming a new dad at 60.
Michael Peter Balzary – better known as Flea in the popular rock band, has revealed he is super "excited" to be a new dad at 60 after welcoming his third child last month.
The bassist who already has two daughters Clara aged 34 and Sunny, 17, from previous relationships has once again become a father to a new baby with his second wife, fashion designer Melody Ehsani, who arrived on December 12.
Article continues after advertisement
Speaking to People Magazine, the star said he is ready to go through the fatherhood journey again, adding, "I'm excited for it all. The love and connection, 'Sesame Street', dipping little toes in frothing ocean waters for the first time."
The couple has chosen to remain tight-lipped about any further details about their bundle of join and are yet to share the baby's name or gender.
However, while speaking to the magazine, Flea went on to insist being a parent is his most important role in life, adding: "Being the best parent I can be has been the single most important thing to me in the world since the day my eldest daughter was born. Even when I had no business being a dad, I wanted to be a dad. I now have a 34 year old and a 17 year old and a baby, and their birthdays are all going to be wishing a month of each other.
"It's like, every 17 years exactly, I have a kid."
The Under The Bridge musician and partner, Ehsani, married in 2019 and they shared their pregnancy news over the summer, with Flea insisting he is glad to have found the perfect woman to share his life with.
He said of his wife: "I married her right before the pandemic. When I first me her, she was the most self-contained, strongest person I think I've ever meant.
"And gorgeous, funny and smart. Right away we just started reading books together and connecting. I was in awe of her."
The news comes while the band are in the middle of completing the Australian and New Zealand leg of their world tour with pop artist, Post Malone.