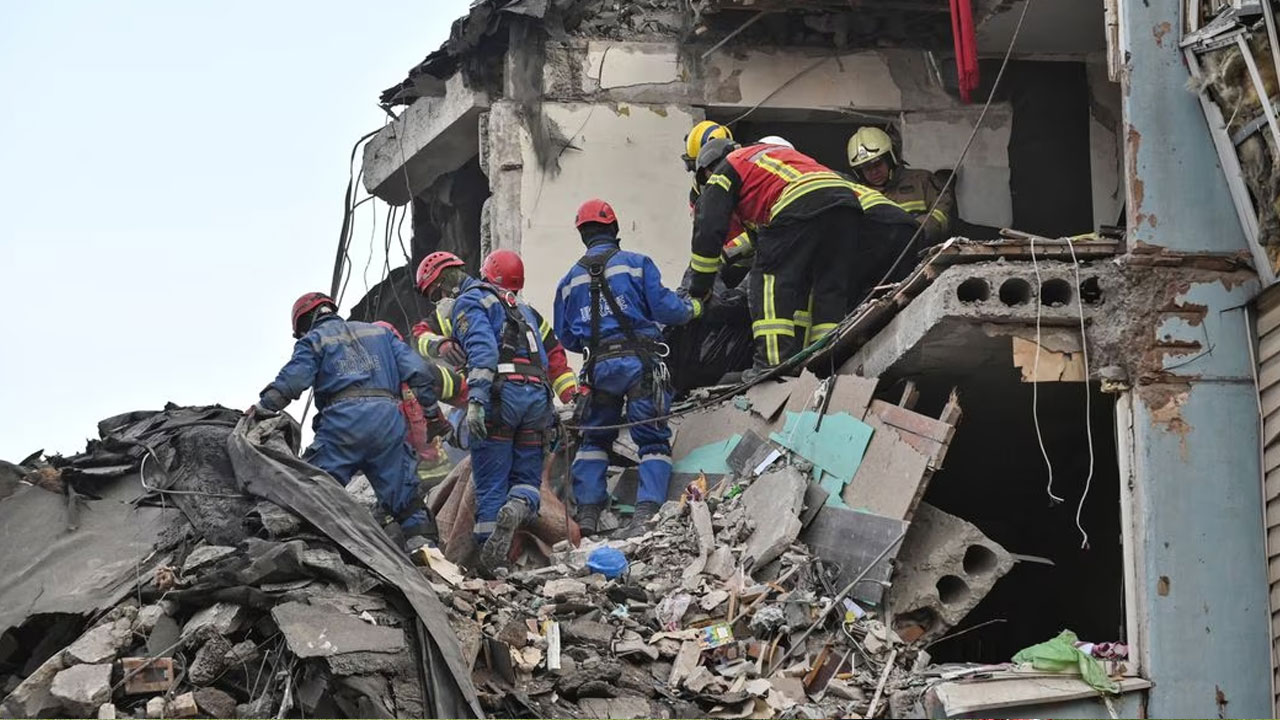 Rescuers carry the body of a person found at a site of a residential building heavily damaged by a recent Russian missile strike, amid Russia's attack on Ukraine, in Zaporizhzhia, Ukraine March 4, 2023. [Source: Reuters]
The death toll from a Russian missile strike that hit an apartment block in the southern Ukrainian city of Zaporizhzhia rose to 11 on Saturday after a woman's body was found in the debris, the state emergency service said.
One child was among those killed in Thursday's early-morning strike on the five-storey residential building, the service said in a post on the Telegram messaging app.
Officials from the regional administration said in another post that a Russian S-300 missile had hit the building.
Article continues after advertisement
In a post on Telegram shortly after the strike, Ukrainian President Volodymyr Zelenskiy promised to hold Russia accountable.