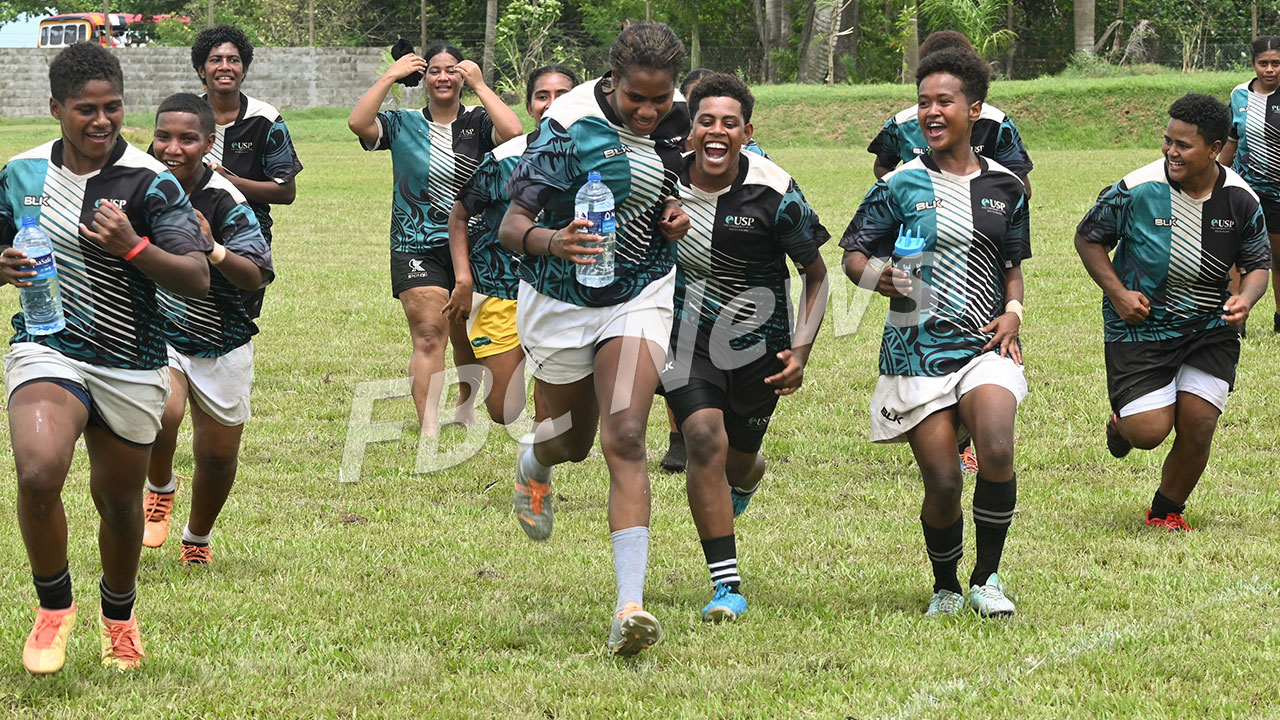 [Source: File]
Starting off with only 5 players, the team grew to a 20 member squad over urging young females to join the sport to represent the University.
Proud USP Women's Rugby Captain Lice Tikoinamuamua is thankful the girls took interest in the sport and are calling on interested players from other pacific island countries who are currently studying at the University to join in.
She adds not many of them are familiar with the game and are all still learning along the way.
Article continues after advertisement
"Just for the free time they could come and train with us but for the free time they just do their own training, so on Saturday we just come together and on Friday we do team runs. So most of us don't know how to play this game, you can see the high tackles at the ground so a big vinaka vakalevu to our girls for participating."
USP Rugby Manager Tevita Turaganivalu says their off season preparation has helped them and he hopes the team will maintain the standard throughout the season this year.
The Suva Rugby Union continues with its weekly competition this weekend.