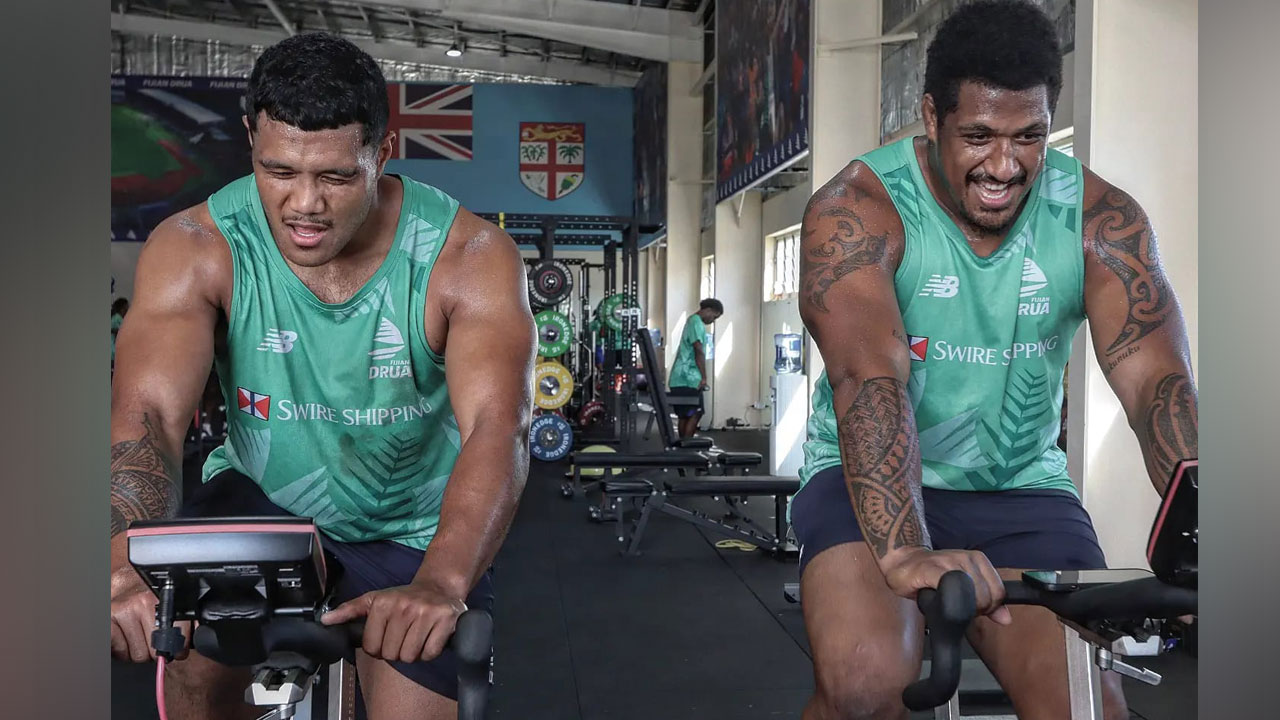 [Source: Fijian Drua/Facebook]
Swire Shipping Fijian Drua coach Mick Byrne is hoping to see a sea of blue support in Christchurch, with their fans showing up in force for their first-ever quarter-final, against the defending champions of the Shop N Save Super Rugby Pacific.
It has been almost three months since Kemu Valetini's heroics sent shockwaves through the rugby world, as the Fijian Drua defeated the 11-time champions the Crusaders in a nail-biting encounter in a steamy Churchill Park.
Now, with a spot in the Super Rugby Pacific semi-finals at stake, coach Byrne is leaving no stone unturned as he formulates a game plan to counter the might of the Crusaders.
Article continues after advertisement
"The thing we know about finals footy is that there is a lift in intensity and the Crusaders have been there 11 times before successfully. This is our first taste of it so we are just preparing to be just be really physical."
As the teams prepare for their rematch, the Drua find themselves in familiar territory.
Last year, in less-than-ideal conditions, they faced the Crusaders in the same venue and were handed a resounding defeat 61-3.
However, Byrne says that they are hoping that Orangetheory Stadium, typically bathed in red and black, will be painted blue by fans.
"Of course any little bit of help we can get from our Fijian community would be great. The boys would love to see the color of blue in the stands, so anybody that can get there within the Fijian community just wear blue, bring blue or wave blue waves that will be great."
As the countdown to kickoff is already underway, Byrne firmly believes they have what it takes to overcome the Crusaders and continue their fairytale run in the Super Rugby Pacific.
The two clash on Saturday at 7.05pm.
The Super Rugby Pacific quarter-finals start on Friday with the Blues and Waratahs at 7:35pm.
On Saturday, the Chiefs host the Reds at 4:35pm and the Brumbies take on the Hurricanes at 9:35pm.
You can watch the Drua and Crusaders match LIVE on the FBC Sports HD channel.