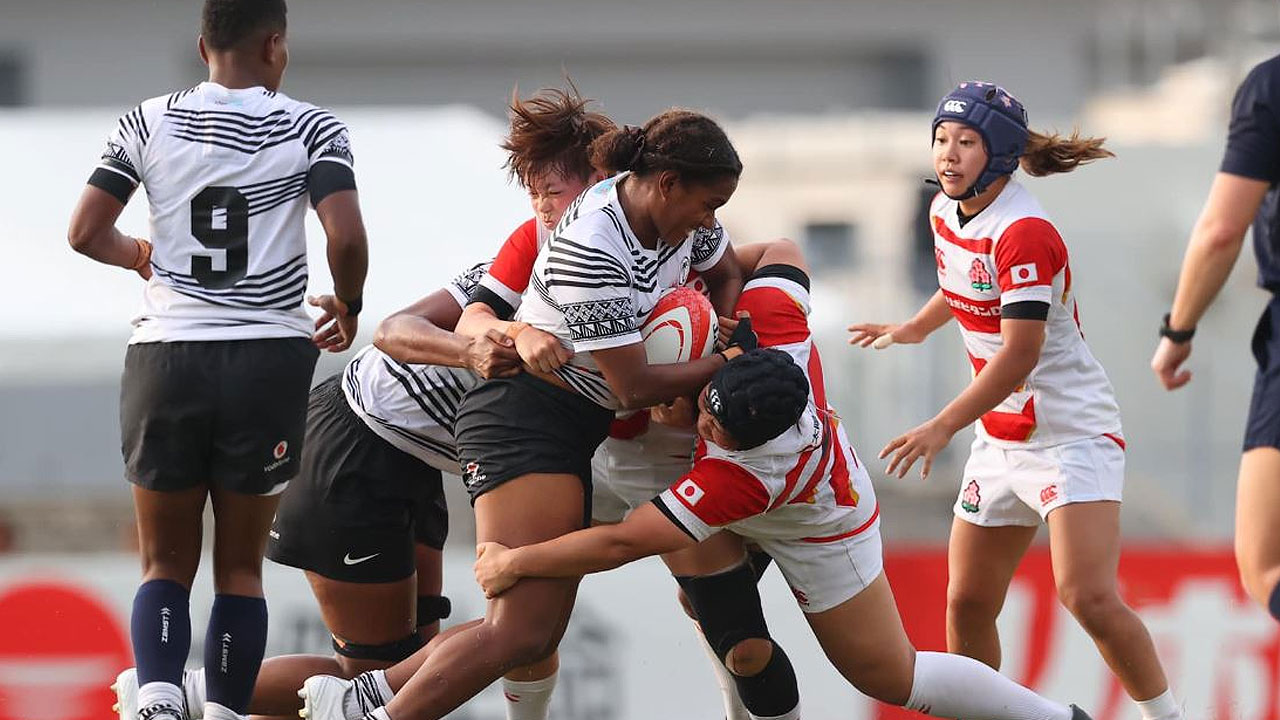 The Vodafone Fijiana XV suffered another defeat at the hands of Japan in their second test match this evening.
Japan won 41-36.
The hosts displayed dominance in most aspects of the game, particularly in exposing Fiji's defense.
Article continues after advertisement
The hosts were swift in their actions, registering their first try within a few minutes of the first half to lead Fiji by 7-0.
Fiji's Nunia Daunimoala scored a try to level the scores to 7-7, followed by Doreen Narokete impressively diving in for their second try to extend the lead to 12-7.
The Japanese women continued to knock on Fiji's defense and were rewarded with a try and a successful conversion, leading the score again to 14-12.
The hosts furthered their scores to 21-12, leaving the Fijiana staring.
Japan was awarded a penalty with four minutes remaining in the clock for the break, extending their lead to 24-12.
Fiji made a comeback through Jennifer Ravutia, who started for the first time in the competition, with a beautiful conversion, trailing 24-19 at half-time.
Japan entered the second-half with the same determination, scoring again to keep the lead at 29-19.
Fiji attempted to get back into the game, but Japan stood their ground, impressively extending their lead to 34-19.
Fiji managed to score their fourth try, thanks to Merewairita Neivosa, narrowing the deficit to 34-24.
The hosts easily scored their seventh try, leading by 41-24. Fiji's Sulita Waisega also added her name to the scoresheet, furthering their score by 31-41.
Ravutia scored her second just minutes away from the full-time; however, this was not enough to defeat the hosts.