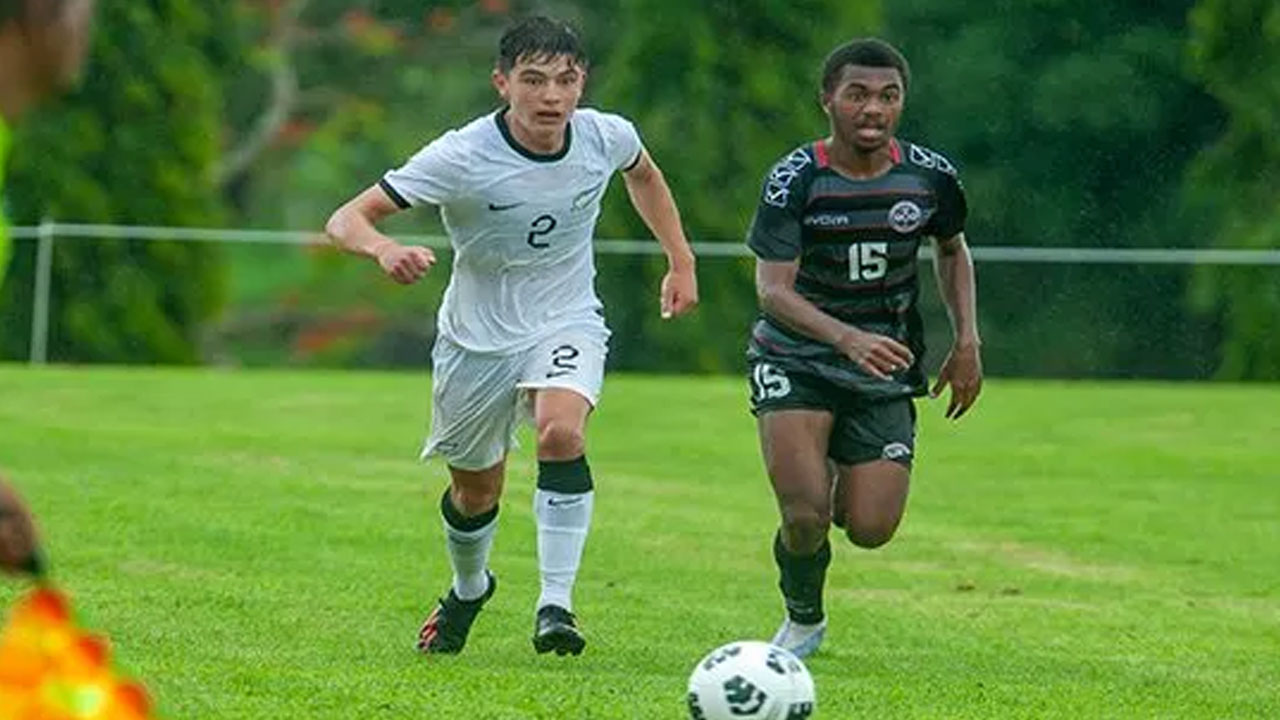 [Source: OFC Media]
New Zealand has started the OFC Under-17 Championship with a win at the Fiji Football Academy ground in Ba.
The side defeated New Caledonia 3-2 in an entertaining game at the Fiji Football Academy in Ba.
Luke Supyk was the hero for the Kiwis, scoring all three of their goals.
Article continues after advertisement
The rain and slippery conditions had an effect on the game but both sides tried their best.
This is the first OFC U-17 Championship to be played since 2018 and will provide an excellent platform for talent from around the Pacific to shine.
Both teams will play American Samoa in their second and final group B game with New Zealand in action on Saturday while New Caledonia returns on Tuesday.
The finalists from this tournament will feature at the U17 World Cup in Peru later this year.
In another game last night Tahiti beat Vanuatu 2-1.