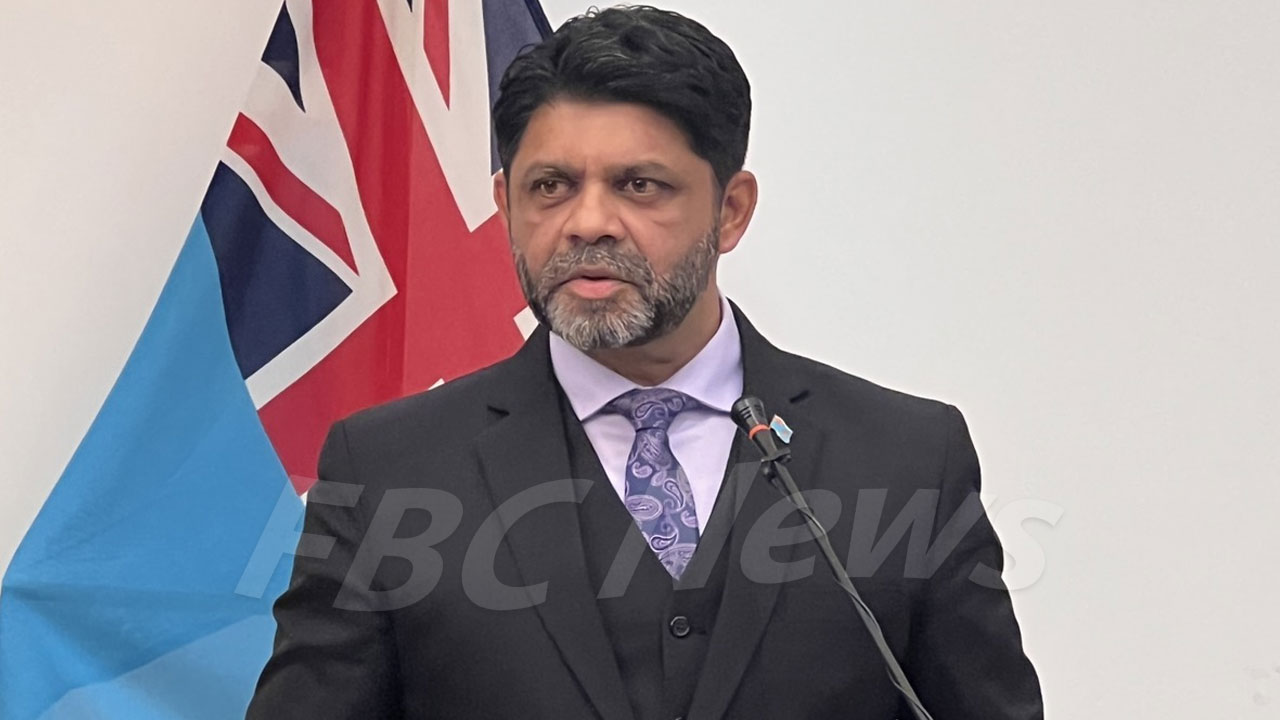 Aiyaz Sayed-Khaiyum. [File Photo]
Opposition Leader, Voreqe Bainimarama says he has decided that the former Attorney-General Aiyaz Sayed-Khaiyum will exit from the Constitutional Offices Commission.
Bainimarama claims following his address, they have received further reports of certain matters that are taking place in Government and that are detrimental to the Constitution, rule of law and good governance.
He claims in the last 24 hours, multiple Fijians have directly and/or indirectly approached them for assistance in seeking redress against the repressive and oppressive conduct that the new coalition Government has continued to display since taking office.
Article continues after advertisement
Bainimarama further alleges many Fijians and their families are living in fear of losing their jobs, many are concerned with the ineffective and inefficient delivery of Government services and in particular, its inability to attend to the recent floods.
He claims many are concerned with promises made during election campaigns which are nowhere close to being fulfilled, others are concerned with promises made which, if delivered, will take Fiji back to the dark ages and be significantly detrimental to the lives of all Fijians and in particular, our youth.
Bainimarama says others are questioning why this Government is stubbornly and recklessly undermining their rights and freedoms under the 2013 Constitution.
He adds given this heightened development and the sheer number of complaints that they have received, and the manner in which the first COC meeting was conducted, he has decided that the former Attorney-General will exit from the COC to completely focus on the areas he had raised yesterday, including seeking legal address.
Bainimarama says they will nominate a suitably qualified individual as their nominee to the COC.
Bainimarama adds as stated before, the deteriorating situation in Fiji requires that he take charge of matters inside Parliament, while the former Attorney-General takes charge of matters outside of Parliament.