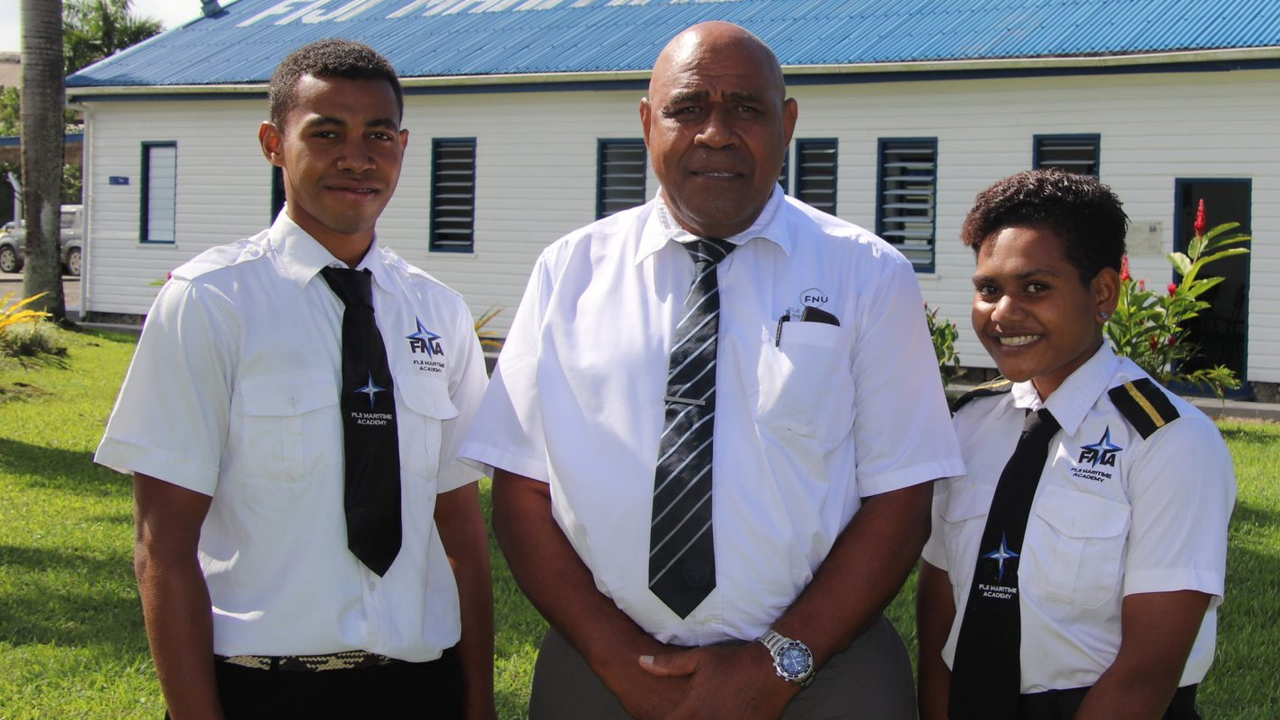 [Source: Fiji National University/ Facebook]
Two students from the Fiji National University's (FNU), Fiji Maritime Academy have received an opportunity for a three-month cadetship at the Korean Institute of Maritime and Fisheries Technology.
FMA Head of Department Nautical Science and Principal Lecturer Nautical Science, Captain VilIvo Valenitabua, says this is the first time FMA students are undertaking a cadet-training program in South Korea.
The two students are Mereoni Liga Toayalewa and Inia Tarai.
Article continues after advertisement
He says FMA continues to receive global recognition that reflects the caliber of the teaching and discipline imparted to its students.
Captain Valenitabua said the cadetship opened further opportunities for FMA in the future.