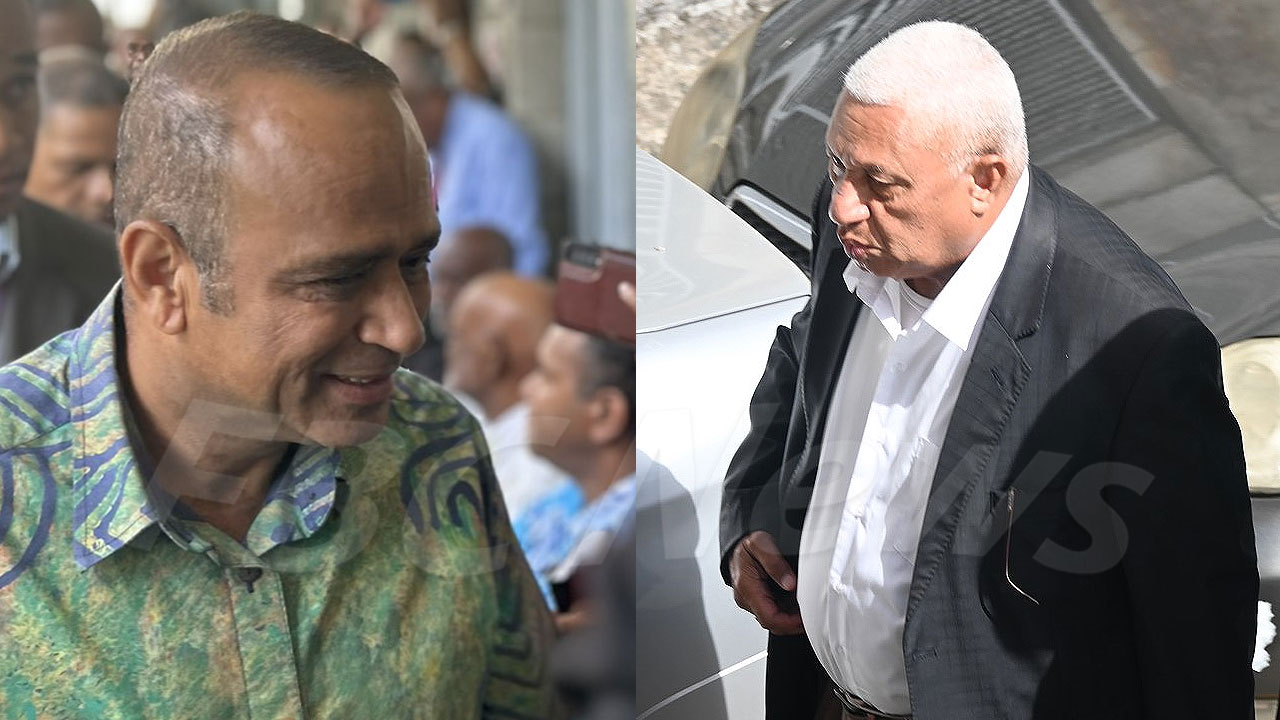 Sitiveni Qiliho [left] and Voreqe Bainimarama at the Suva court house
Former Prime Minister Voreqe Bainimarama and suspended Police Commissioner Sitiveni Qiliho's case has again been stood down for a decision on bail.
This is the second time since this morning that the case has been stood down and will now resume after 30 minutes.
The State lawyer made submissions for strict bail conditions to be imposed on the two.
Article continues after advertisement
However, defense counsel stated that there is no need to impose a curfew on the two as they are not at flight risk.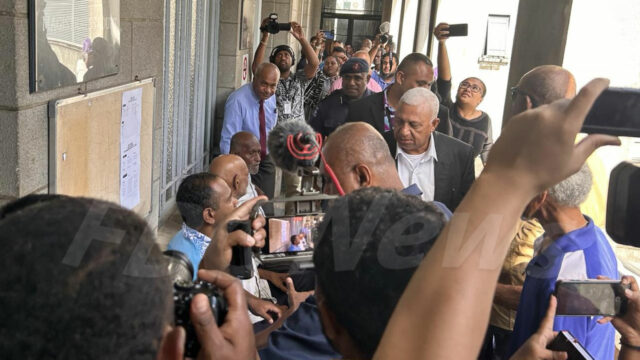 Meanwhile as the case started again after it was initially stood down, investigating officer detective sergeant Sunia Maniala took the stand to susbtantiate claims of interference.
The officer informed the court of the challenges they faced when collecting evidence however did not provide any evidence or any incident relating to direct interference by Bainimarama or Qiliho.
Meanwhile, the state counsel had also made an application for Magistrate Seini Puamau to recuse her self from the case based on the comments made in court that the defendants may return to their positions one day.
However Magistrate Puamau dismissed the application.
Related Stories:
Court to hear bail argument, matter stood down
Bainimarama and Qiliho plead not guilty
Charges filed, opposition MPs shows support
DPP sanctions charges against Bainimarama and Qiliho
Bainimarama and Qiliho in custody
Bainimarama, Qiliho back at CID