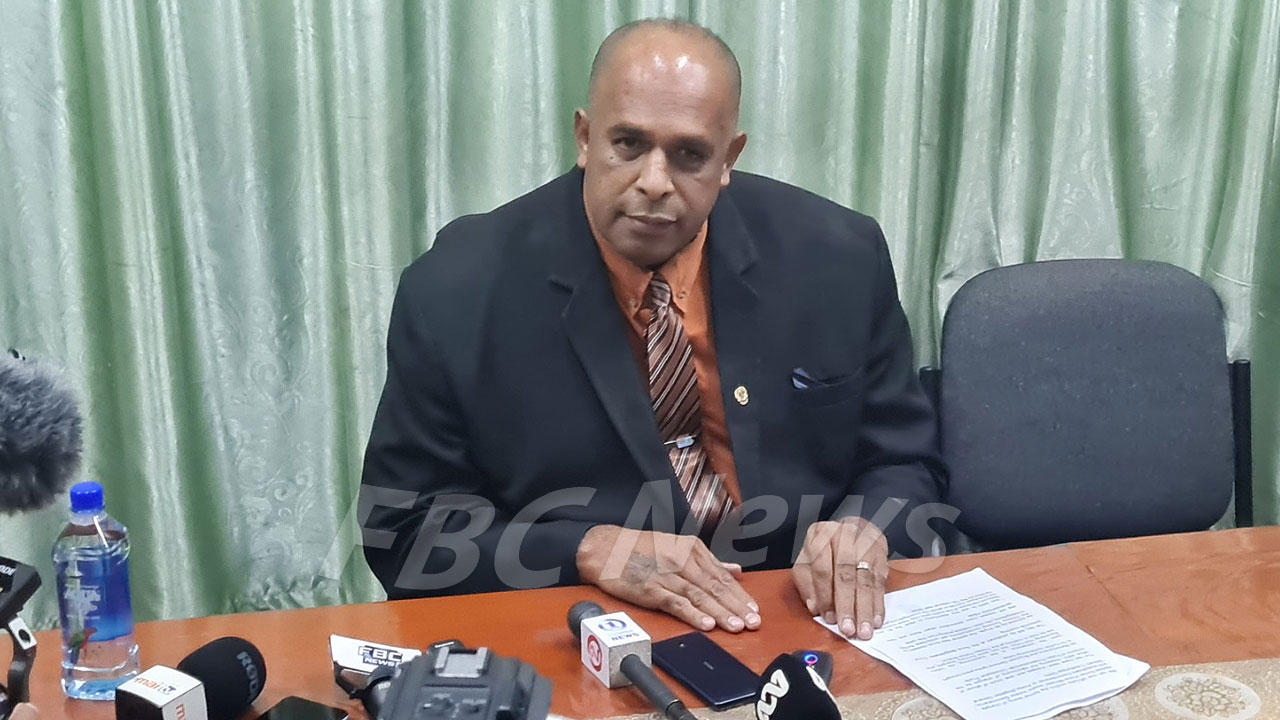 Acting Assistant Commissioner of Police Sakeo Raikaci.
Former Prime Minister Voreqe Bainimarama and suspended Police Commissioner Sitiveni Qiliho have been formally charged and are being held in custody at the Totogo Police Station.
Chief of Intelligence, Investigations, and Prosecutions and Acting Assistant Commissioner of Police Sakeo Raikaci confirmed this in a press conference.
He says the two have been charged with one count of abuse of office each, following the sanctioning of charges by the Director of Public Prosecutions, Christopher Pryde.
Article continues after advertisement
AACP Raikaci says the two will be produced at the Suva Magistrates' Court at 8 tomorrow  morning.
The Office of the Director of Public Prosecutions earlier in a statement highlighted that the charges relate to a complaint laid with the police by the University of the South Pacific in July 2019 in relation to the activities of former staff members of the university.
The DPP had also requested that police undertake further investigation into other matters arising from this case, and more charges may be laid against other suspects in due course.
Therefore, Raikaci says, as advised by Pryde, the special task force headed by the Director of Criminal Investigations will undertake further investigations into other matters arising from this case.
The force will release more information when there are new developments.
He has also to clear the air and reassure members of the public who may have questioned the prolonged manner in which the investigations are being handled by the CID special task force.
"I want to reiterate the independence of the investigation process in place as what is being witnessed, is not an attempt to purposely delay the investigation or questioning processes but this is a proper manner in which investigations are to be conducted."
Raikaci says investigators are given full autonomy to conduct the necessary work of gathering statements and evidence and questioning persons of interest.
He says there is no interference in the handling of these cases by other senior officers, as the investigation team reports directly to him as their line Assistant Commissioner of Police.