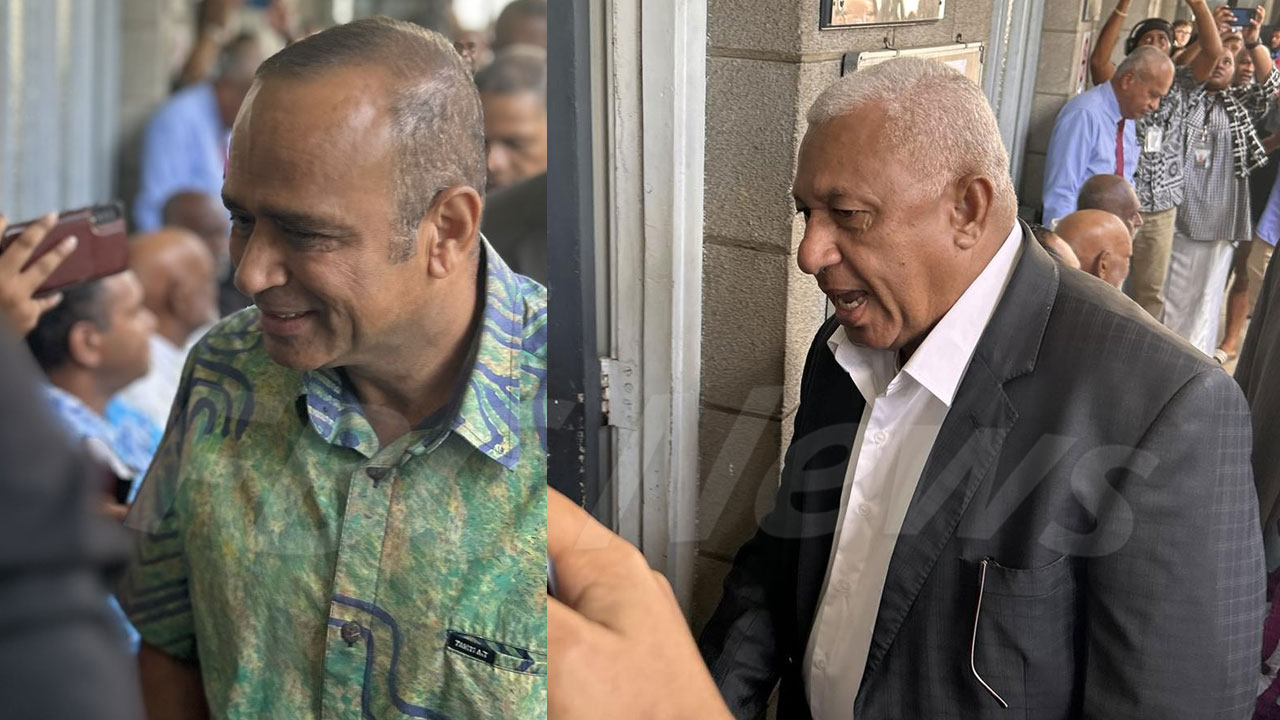 Sitiveni Qiliho [left] and Voreqe Bainimarama at the Suva court house
Former Prime Minister Voreqe Bainimarama and suspended Police Commissioner Sitiveni Qiliho's matter has been stood down.
The matter will be called again at 11am to allow the state lawyer to produce the Investigating Officer in the court to give evidence on the fear of interference by Bainimarama and Qiliho.
This is as the State Counsel have asked to impose strict bail conditions on the two including a curfew from 8pm to 5am due to the fear of interference.
Article continues after advertisement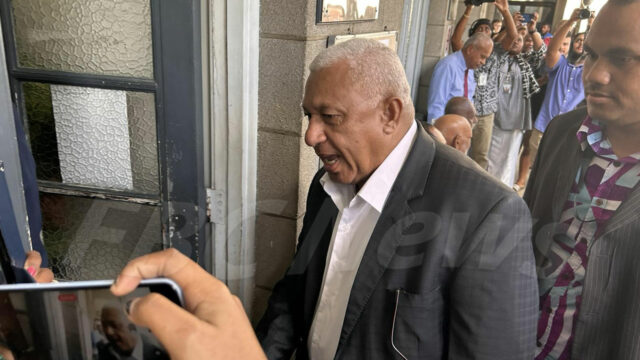 Magistrate Seini Puamau questioned the states logic in asking for a curfew.
The state lawyer informed the court that there is a likelihood of interference with the witnesses by Bainimarama and Qiliho as they held high positions.
Bainimarama and Qiliho's lawyer, Devanesh Sharma asked for standard bail condition.
He said that the two are seasoned gentlemen and are well educated claiming that there is no possibility of any interference.
The matter was stood down for bail and will be called again at this hour.
Related Stories:
Bainimarama and Qiliho plead not guilty
Charges filed, opposition MPs shows support
DPP sanctions charges against Bainimarama and Qiliho
Bainimarama and Qiliho in custody
Bainimarama, Qiliho back at CID