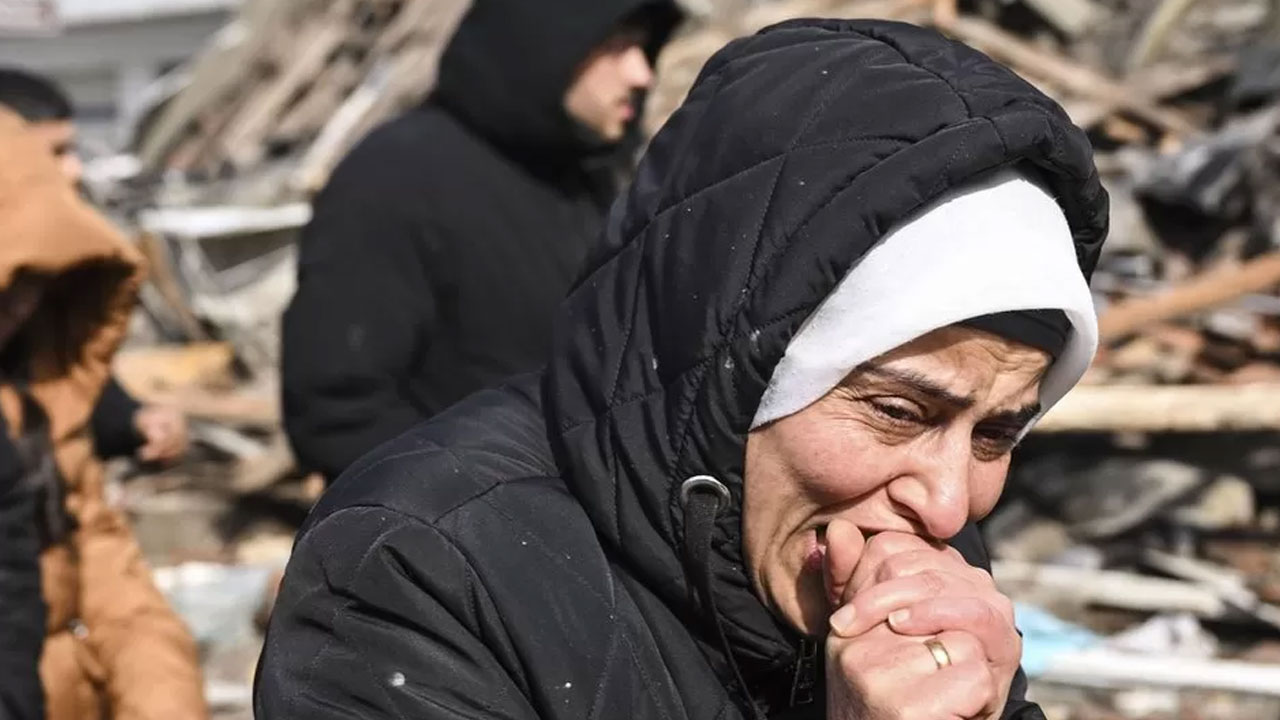 [Source: BBC News]
At dawn in the biting cold we made our way to a 10-storey building in Adana that had completely collapsed. I met two women wrapped in blankets, heading towards the rubble.
Ummu Bayraktar and Nazife Batmaz are staying in a mosque in the Turkish city, which has become a hub for the relief operation after Monday's earthquake.
Their own home nearby was badly damaged. We walk and talk as they head to find their friend, one of Ummu's cousins.
Article continues after advertisement
A companion urges us not to walk close to another building. It's cracked, he says: "They'll all have to come down."
We pass two diggers working on the edge of the collapse zone, while six rescue workers use drills and gloved hands to throw down rubble towards them.
We then take a side street, where I see a group of survivors wrapped in blankets sitting on plastic chairs keeping warm around a fire.
The two women seek out their friend, Nurten, coddled in a blanket in the freezing cold. She sits and weeps.
Her adult daughter, Senay, was on the second floor of the collapsed building. Nurten has been waiting here all day and all night, but no news has come.
"When my daughter is lying in the cold, how can I lie down in a warm bed?" she asks.
"My daughter never liked the cold, oh God. She is under the earth. My heart is burning," she cries.
We hear the drills and the crump of the digger. Nurten's friends comfort her. Her daughter has two girls of her own – both currently studying abroad. They're trying to head back to Turkey.
"What am I going to tell the girls? They're coming here today. What am I supposed to tell them? They had entrusted their mother to me," Nurten says.
The sense of loss is spreading more quickly than the search for survivors.
Further south, on the Turkish border with Syria, more news came in overnight from Hatay province, one of the worst hit regions.
In the darkness, footage showed a resident searching in the rubble. He believes someone is alive underneath. "Speak out loud," he pleads.
"As you see, there is a dead body here. He is dead and nobody has removed him. And a woman's voice is heard from underneath."
As he speaks a woman's voice cries out from the rubble. She cries again, and then bangs on metal trying to hold the man's attention. But there is nothing he alone can do. An entire home is collapsed and it will take machinery to lift the ruins.
This is a story of unanswered cries, being repeated over and over again across this region.
Nearby, another Hatay resident, Deniz, points to the collapsed building where his parents were stranded.
Even closer to the epicentre, in the city of Kahramanmaras, fire crackles. There, thousands of buildings are reported collapsed, the number of homeless even higher.
A family gathers, too frightened from aftershocks to go back to their badly hit building. The firewood is all they have. Flames bring a little warmth to bare hands.
A region awaits help it may be impossible to provide on the scale needed. And in the meantime, more buildings risk falling, and the small fires outdoors will be the only way to stay warm.